Should You Buy into the Stock Market Now?
Jul 25, 2022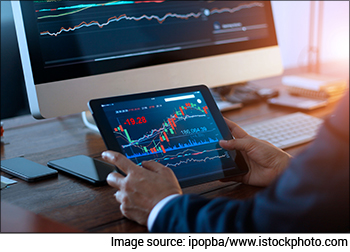 The Indian stock market has bounced back recently. And this has not gone unnoticed by most investors and traders.
We saw a smart rally last week. Every dip was bought into. The bulls kept getting more confident with every passing day.
Even today, when the market ended in the red, it was off the lows of the day. This indicates, money is flowing into stocks whenever the bulls see an opportunity to buy.
This is good news for investors as well as traders who have gone long on the market. But what about those who are on the sidelines are thinking of jumping in?
Is it the right time to get into the market now?
Let's examine this question in this article.
# If you're a long term investor (horizon > 3 years)
Long-term investors don't have a lot to worry about in this market. Their only concern should be the quality of the stocks in their portfolio.
As long as they have bought fundamentally strong stocks at reasonable prices, they can hold on. The short term ups and downs should not be a cause for concern.
If you're looking to buy a fundamentally strong multibagger stock for next 10 years, check out Equitymaster's stock screener for Consistent Compounding Stocks.
Also do read this insightful price on long term stocks to buy in India.
# If you have a 1-3 year horizon
This time horizon demands good stock picking skills. You will need to find not only fundamentally strong stocks but also stocks trading at cheap valuations.
This is because this time horizon is not long enough to be forgiving of a mistake.
If you buy a good-quality stock at an expensive price, the stock has a good chance of going down sometime during the 1-3 year period. In finance speak, it's called 'reversion to the mean'.
Over the long term, it may do well but 3 years is not really 'long term'. You will need to pay extra attention to the stock's valuations.
The best way to do this is to check it's valuation ratios. These are mainly the price to earnings (P/E), price to book value (P/B), and price to cash flow (PCF) ratios.
If the fundamentals as well as the valuations look good, should you consider buying the stock now from a 1-3 year horizon.
You can get started by filtering out the most undervalued stocks and then checking their financials. For this you can use Equitymaster's stock screener.
# If you're a trader (horizon < 1 year)
You will need to be a little cautious in this market.
Equitymaster's ace chartist, Brijesh Bhatia, has identified the 16,800 level on the Nifty as a key resistance for the bulls to overcome.
If that level is not overcome, the bull market will probably not resume anytime soon. The market could get stuck in a range, at least for some time.
However, at the time of writing, the Nifty is still some distance away from that level. Opportunistic traders could attempt long trades with strict stop loss levels. But this will demand a good knowledge of the fundamentals of technical analysis as well as sound risk management.
That being said, the bulls are looking to take the market higher in the short term. So there will be opportunities on the long side for traders.
For more insights on what the stock market could do in the short term, we suggest watching Brijesh Bhatia's video from 11 July, when the Nifty first went above 16,000 in this rally.
Happy investing!
Disclaimer: This article is for information purposes only. It is not a stock recommendation and should not be treated as such. Learn more about our recommendation services here...