Yatharth Hospital IPO: 5 Things to Know
Jul 25, 2023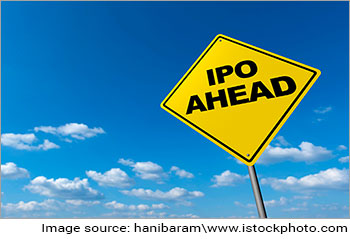 Mumbai rain is showing no signs of stopping for the past couple of days and so is the case with the Indian stock market's recent rally.
Indian share market has seen an major upmove in recent times. The benchmark index Sensex last week crossed 67,000 mark and it's in no hurry for slowing down.
The sentiment is so bullish that as many as 40 companies have lined up for their IPO approvals to make the most of the positive trend.
Reportedly, initial public offers (IPOs) worth Rs 500 billion (bn) are in the pipeline, with 40 companies having valid approval from the market regulator Securities Exchange Board of India (SEBI). Approvals given by the regulator are valid for a year.
Ebixcash is the largest of the lot, planning its primary issue worth Rs 60 bn.
This week, one company is all set to come out with its public offer.
Yartharth Hospital IPO is all set to open for subscription on 26 July 2023. Here are some important details about the upcoming IPO.
Issue Period: 26 July 2023 to 28 July 2023
Face Value: Rs 10 per share
Issue Size: Rs 6.9 billion
Type: Fresh issue of Rs 4,900 million (m) and offer through sale of Rs 2,000 million
Price Band: Rs 285 to Rs 300
Lot size: 50 shares
Application Limit: Minimum one lot and maximum thirteen lots for retail investors
The company has reserved not less than 50% shares of the offer for qualified institutional buyers (QIB). It has reserved not less than 15% for non-institutional buyers (HNI). Hence not more than 35% of shares are available for retail individual investors.
Tentative IPO allotment date: 2 August 2023
Tentative listing date: 7 August 2023
Here are five key details about the IPO.
#1 About the company
Incorporated in 2008, Yatharth Hospital and Trauma Care Services is a multi-care hospital chain. It operates through its super specialty hospitals situated in Delhi NCR, i.e., at Noida, Greater Noida, and Noida Extension, Uttar Pradesh.
Yatharth Hospitals is the 8th and 10th largest private hospital in the National Capital Region of Delhi ("Delhi NCR"), respectively, in terms of number of beds in financial year ended March 2023.
As of 31 March 2023, Yatharth Hospital has engaged 609 doctors and offers healthcare services across several specialties and super specialties. For better and more focussed patient care, they have carved out the following super specialty as Centres of Excellence ("COE").
The growth in recent years has been aided by the geographical advantage of being in Noida, Greater Noida and Noida Extension, Uttar Pradesh. The hospitals have been designed to comply with international quality standards.
All the hospitals are accredited by the National Accreditation Board for Hospitals and Healthcare Providers (NABH) while our hospitals located at Greater Noida and Noida Extension are also accredited by National Accreditation Board for Testing and Calibration Laboratories (NABL).
#2 Financial Position
In financial year 2023, the company's revenue grew by 29.8% to Rs 5,202.9 m. The net profit stood at Rs 657.6 m during the same period.
The company's return on capital employed (ROCE) improved from 18.4% in FY21 to 26.1% in FY23.
Financial Snapshot (2021-23)
| Particulars | 31-Mar-23 | 31-Mar-22 | 31-Mar-21 |
| --- | --- | --- | --- |
| Revenues (Rs m) | 5,202.90 | 4,009.40 | 2,286.70 |
| Revenue growth | 29.80% | 75.30% | |
| | | | |
| Expenditure before Tax (Rs m) | 4,354.20 | 3,394.80 | 2,010.70 |
| % of Total Income | 83.70% | 84.70% | 87.90% |
| | | | |
| Net Profit | 657.9 | 441.6 | 195.9 |
| Net Profit Margin (%) | 12.60% | 11% | 8.60% |
| | | | |
| Net Worth | 1,829.60 | 1,168.90 | 724.6 |
| Return on net worth | 36% | 37.80% | 25.10% |
| | | | |
| Basic Earnings Per Share (EPS) (Rs) | 10.09 | 6.78 | 2.77 |
#3 Peer comparison
According to the company's red herring prospectus, Apollo Hospitals, Fortis Healthcare, Narayana Hrudalaya, Max Healthcare, Krishna Institute of Medical Sciences, Healthcare Global and Global Health are its listed peers in the healthcare sector in India.
Peer Comparison
Company
Total Income
(Rs in m)
Net Profit
(Rs in m)
EPS (Rs)
Return on
Net Worth (%)
Apollo Hospitals
167,027.90
8,870
56.97
13.20%
Fortis Healthcare
63,593.50
6,110
7.8
8.10%
Narayana Hrudalaya
45,902.10
6,060
29.85
28.40%
Max Healthcare
47,018.40
11,030
11.38
14.90%
Krishna Institute of Medical Sciences
22,235.50
2,520
42.03
20.10%
Healthcare Global
17,076.20
170
2.11
3.40%
Global Health
27,591.63
2,630
12.58
13.40%
#4 Arguments in favour of the business
India accounts for nearly a fifth of the world's population but has a low bed density, with the situation being worse in rural areas.
India's bed density (15 beds) not only falls far behind the global median of 29 beds, but it also lags other developing countries such as Brazil (21 beds), Malaysia (19 beds), and Vietnam (26 beds). The demand for adequate healthcare infrastructure continues to remain high.
Delhi-NCR attracts a lot of patients from adjoining states with inadequate healthcare facilities. The hospitals are equipped with advanced medical equipment and diagnostic instruments for effective treatments.
The Indian healthcare delivery system has seen consolidation in recent years. A highly competitive industry, coupled with tightening of healthcare regulations, has made it difficult for smaller players in the industry to stay profitable.
Larger hospital brands typically have stronger financial discipline and negotiating power with suppliers, better ability to attract medical talent, and greater capital and administrative resources to meet these needs over standalone hospitals.
Rise in demand for health infrastructure, modern technologies and multi-disciplinary healthcare have been some of the key driving factors for consolidation in the industry.
Investments by private equity (PE) firms are also gaining traction. Majority of the PE deals in the industry in the past 2 to 3 years have been towards hospital portfolio consolidation, also enabling formation of regional clusters that provide base for further expansion and consolidation.
A combination of economic and demographic factors is expected to drive healthcare demand in India.
The healthcare costs in developed countries are relatively higher in comparison to India. Some of the factors which makes India an attractive destination for medical tourism is presence of technologically advanced hospitals with specialised doctors and facilities like e-medical visa. Private players are the biggest gainers from the development of medical tourism.
#5 Risk factors
A significant portion of net proceeds from the fresh issue is earmarked for Jhansi-Orchha Hospital. This was non-operational since fiscal 2020 until fiscal 2022 and incurred losses in fiscal 2023.
The company operates in a heavily regulated industry and is required to obtain several approvals and licenses from governmental and regulatory authorities.
Conclusion
Yatharth Hospital is a hospital chain in a country that has weak healthcare infrastructure and a growing population. These factors showcase a healthy demand and a potential to grow at an increasing rate.
The steady growth is reflected in the company's financial statements as well. However, with government policies and regulations getting more stringent, it becomes more cumbersome for the hospital industry to comply with all the laws and regulations. The attrition rate across the medical industry continues to create worries for the hospital.
Just like any other investment opportunities, Yatharth Hospital has its own pros and cons.
Stay tuned to get further updates on this IPO and all upcoming IPOs in the market.
Happy Investing!
Investment in securities market are subject to market risks. Read all the related documents carefully before investing
Want to Grow Your Wealth With Safe Stocks?
If you want a simple, safe, and hassle-free approach to long term wealth building...
Without having to worry about negative news or every little downswing in the market...
And without having to worry whether your investments will actually "deliver"...
You must read our note on Blue Chip Stocks now.
Details of our SEBI Research Analyst registration are mentioned on our website - www.equitymaster.com
Disclaimer: This article is for information purposes only. It is not a stock recommendation and should not be treated as such. Learn more about our recommendation services here...