Auto Components Maker Rolex Rings to Hit the Market on 28 July. Price Band Fixed at Rs 880-900
Jul 26, 2021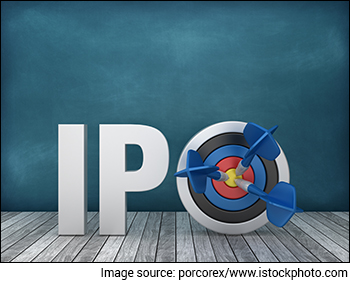 Rolex Rings, one of the top five forging companies in India in terms of installed capacity, will open its initial public offering (IPO) for subscription on 28 July 2021. The issue is set to close on 30 July 2021.
Based in Rajkot, Gujarat, Rolex Rings is among the leading manufacturers of forged and machined components in the country.
The Rs 7.3 bn IPO which will hit the market on Wednesday has a price band in the Rs 880-900 range.
Equirus Capital, IDBI Capital Markets & Securities, and JM Financial are the book running lead managers to the issue.
This would be 29th IPO in the current year 2021, and fifth in second half of CY21 after Clean Science, GR Infraprojects, Zomato, and Tatva Chintan Pharma Chem.
Rolex Rings IPO Details
| | |
| --- | --- |
| Issue Type | Book Built Issue IPO |
| Face Value | Rs 10 per equity share |
| IPO Price | Rs 880 to Rs 900 per equity share |
| Market Lot | 1 lot - 16 shares |
| Issue Size | Rs 7.3 bn |
| Fresh Issue | Rs 0.6 bn |
| Offer for Sale | Rs 6.7 bn |
| Basis of Allotment Date | Wednesday, August 4, 2021 |
| IPO Listing Date | Monday, August 9, 2021 |
Data Source: Company's Red Herring Prospectus
The IPO comprises a fresh issue of Rs 0.6 bn and an offer for sale of Rs 6.7 bn that is up to 7.5 m equity shares by Rivendell PE LLC.
Rivendell PE LLC (formerly known as New Silk Route-PE Mauritius) held 41% stake in the company.
Promoters of the company are Rupesh Dayashankar Madeka, Jiten Dayashankar Madeka, Manesh Dayashankar Madeka, Pinakin Dayashankar Madeka, and Bhautik Dayashankar Madeka, having a shareholding of 48.8% at the time of filing red herring prospectus.
--- Advertisement ---
[Alert] Sell These 3 Stocks Immediately

These 3 stocks are ticking time bombs in your portfolio.

It is very likely that you could be owning these 3 overvalued...

fundamentally weak... ready to crash stocks... in your portfolio today.

Because many stock brokers have painted rosy pictures of these stocks. But the reality is starkly different.

If the market crashes, then these stocks could wipe out your wealth.

You should get rid of these stocks as soon as possible.

We are going to reveal details of these 3 landmines at our upcoming special event at 5 pm on September 24.

You can click here to sign-up. It's free
------------------------------
Category-wise reserved portion
A total of 35% of the quota is reserved for retail investors, 14% for high net worth individuals (HNIs), and the rest 50% for qualified institutional buyers (QIBs).
Investors can bid for a minimum of 16 shares and in multiples thereafter.
Fund usage
Proceeds from the fresh issue would be used towards funding long-term working capital requirements as well as general corporate purposes.
In addition, the company expects to receive the benefits of listing the equity shares on the stock exchanges, enhancement of its brand name among existing and potential customers, and the creation of a public market for its equity shares in India.
About Rolex Rings
Incorporated in 2003, Rolex Rings is among the top five forging companies in India.
The company manufactures hot rolled forged & machine bearing rings and automotive components that are used across segments - passenger vehicles, 2-wheelers, commercial vehicles, electric vehicles, off-highway vehicles, industrial machinery, wind turbines, railways, etc.
The company supplies its products in the domestic as well as international markets to automotive companies and leading bearing manufacturers such as SRF India, Schaeffler India, Timken India, etc.
In fiscal 2020, it has exported bearing rings and automotive components to 17 countries such as France, Italy, Germany, Thailand, Czech Republic, USA, and others.
Competitive strengths
Among the leading forging companies in India.
Strong manufacturing capabilities.
Comprehensive product portfolio.
Geographically diversified revenue base.
Strong and consistent financial performance track record.
REVEALED: 3 "Super Smallcaps" You Didn't Know About
Financial snapshot of the company
For the fiscal-ended 31 March 2021, Rolex Rings reported a profit of Rs 869.5 m compared to Rs 529.4 m in the preceding fiscal.
Its revenues from operations stood at Rs 6.2 bn in 2020-21 as against Rs 6.7 bn in the preceding financial year.
The company derives major revenues from two sources - bearing rings and auto components.
Over the past three fiscals, both these sources have posted declining trends in revenues.
| (Rs m) | FY18 | FY19 | FY20 | Sep-20 |
| --- | --- | --- | --- | --- |
| Revenues | 7,915.4 | 9,112.5 | 6,753.3 | 2,254.6 |
| Revenue Growth (%) | | 15.1% | -26% | |
| Expenses | 6,974.9 | 7,706.9 | 6,032.5 | 2,109.0 |
| Profit Before Tax (PBT) | 940.6 | 1,405.6 | 720.8 | 145.6 |
| Net Profit | 728.8 | 590.4 | 529.4 | 253.1 |
Data Source: Company's Red Herring Prospectus
The company has not declared any dividend for the last three fiscals. However, it will follow a prudent dividend policy based on financial performance and future prospects.
It's interesting to note that Rolex Rings defaulted on bank finance in the year 2013 and also delayed some of its repayments till the financial year 2019. This put pressure on the dividends announced by the company.
For more details, check out Rolex Rings' Red Herring Prospectus.
Comparison with listed peers
As per the offer documents, Rolex Rings has shown Bharat Forge, Ramkrishna Forge, and MM Forgings as its listed peers.
| Company | Revenues | Net Profit | Return on Net Worth (%) |
| --- | --- | --- | --- |
| Bharat Forge | 80.6 | 3.9 | 7% |
| Ramkrishna Forge | 12.2 | 0.1 | 1.1% |
| MM Forgings | 7.7 | 0.4 | 9.2% |
| Rolex Rings | 6.8 | 5.3 | 19.8% |
Data Source: RHP, Equitymaster
Figures in Rs bn and as on 31 March 2020
An overview on company's current business
Currently, the firm has 3 manufacturing plants in Rajkot with 22 forging lines with an aggregated installed capacity of 144,750 m tonnes per annum (MTPA).
Its machining facilities consist of 528 spindles with a combined installed capacity of 69 m parts per annum.
Other machinery includes heat treatment furnaces, cold rolling machines and other infrastructure.
--- Advertisement ---
INSIDER SECRET: An Astonishingly Easy Way to Pile Up Potentially 40-60% Gains in Just 1 Year

India's most well-connected trader with over 35 years of experience just confessed...

"This Lucrative Market Segment Could Leapfrog Over Nifty in The Next 12-16 Months"

... thanks to a massive and irreversible mega-trend fueling its growth!

In fact, he and his partner have already identified 2 spectacular stocks from this segment... which are ready to rake in potentially 40-60% gains in just 1 year... and make you big, fat profits!

The best part of them all...

Their Details Are Packed in This Special Report (Discover How to Claim it for Free)
------------------------------
The company intends to de-risk its dependence on changes in power tariffs and reduce their carbon footprint through investment in renewable energy.
At present, it has windmills with installed capacity of 8.75 megawatt (MW).
The company is in the process of expanding the capacity of solar projects by an installed capacity of 16 MW and has already placed purchase orders for equipment with an installed capacity of 7.35 MW.
The proposed expansion is expected to help it reduce its carbon footprint and expanding profit margins.
Rolex Rings grey market premium?
As per market observers, Rolex Rings grey market premium (GMP) is at around Rs 530.
GMP is up 59% from the issue price of the IPO, which has been fixed at Rs 880 to Rs 900.
The grey market is an unofficial platform, wherein trading starts after the announcement of IPO price band till the listing of IPO shares.
What's the ideal IPO strategy to follow?
In the past few months, a large number of corporate houses have submitted proposals for floating IPO. Besides this, a number of IPOs are expected to hit the market soon.
As companies line up to raise funds from the market amid high valuations, investors need to consider numerous factors before investing their money in an IPO.
If you are investing in an IPO, weigh in all the positive and negative factors affecting the company.
Take a close look at the company's financials and valuations. It would give you a clear picture of what's brewing.
Happy Investing!
Disclaimer: This article is for information purposes only. It is not a stock recommendation and should not be treated as such. Learn more about our recommendation services here...