Should You Look at NAVs When Investing in Mutual Funds
Aug 5, 2022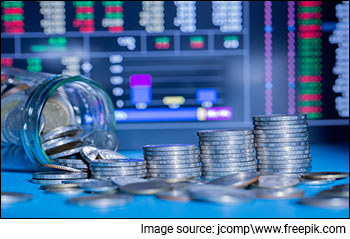 When buying stocks, we often look for ones that are trading cheap with respect to historical price trends, highs and lows, its price to book value, price to earnings, dividend yields, etc.
But when you look at only the absolute price (in rupees) as the only parameter to decide whether a stock is cheap or expensive, it makes no sense. You might end up calling a junk stock cheap, and the one that trades in four digits expensive.
The same goes true for mutual funds. If you consider lower Net Asset Value (NAV) as cheap and higher NAV as expensive, you might end up investing in the New Fund Offers (NFOs), or the recently launched funds, and at worst, in underperformers.
You see, buying into a mutual fund scheme just because its NAV is low is as baseless as buying a low-priced unworthy stock. It's a futile exercise. There's no guarantee low NAV can't go lower. You may end up investing in not the best mutual fund schemes.
--- Here's something interesting (Advt.) ---
The Latest Brainchild of Our Research Team Designed to Make Solid Potential Wealth for You By As Early As 2030
Your Journey to Wealth Creation Starts with An Immediate Saving of Rs 7,500/-
SUBSCRIBE TO THE 'ACTIVE WEALTH MULTIPLIER FOR 2030' RIGHT NOW
------------------------------
To invest in mutual funds, the NAV does not matter, although it represents the rate at which mutual funds can be bought and redeemed.
You need to delve deeper to understand the concept of NAV better...
The NAV of a mutual fund scheme is nothing but the market value of all its portfolio constituents reduced by liabilities if any. Usually, it is expressed in per unit terms as under.
NAV per unit = (Total Assets - Total Liabilities) / Total Number of Outstanding Units
NAV is adjusted for the fund's expenses and is calculated daily, unless otherwise stated.
Due to the dynamic nature of the stock market, the NAV of mutual funds fluctuates every day.
Note that a low NAV doesn't suggest any potential mispricing of a mutual fund scheme and that it is available at a bargain price or is expensive. Usually, older schemes tend to have a higher NAV and vice-a-versa.
For instance, HDFC Top 100 Fund had a NAV of Rs 753.62 as on 1 August 2022. The fund was launched in September 1996. It has seen many ups and downs in the market and has multiplied investors' wealth several times.
Against that the Quant Value Fund, which was launched in November 2021 at a NAV of Rs 10 when markets looked overdue for a correction, has a NAV of Rs 10.22 for the Direct Plan, Growth Option as of 1 August 2022.
Does this make HDFC Top 100 Fund super expensive compared to the Quant Value Fund?
The answer is, no!
On 30 November 2021, the NAV of HDFC Top 100 was Rs 705.55, which dipped to Rs 665.45 by 20 June 2022, a correction of 5.7%. However, it bounced back sharply in the current market recovery phase to Rs 753.62, posting a gain of 13.2%.
As against this, the NAV of Quant Value Fund after it launched at Rs 10, fell to Rs 8.70 by 20 June 2022, a fall of 13%, while as on 1 August 2022 the NAV of Quant Value Fund was Rs 10.22. In other words, the fund's NAV has witnessed a gain of 17.4% from its June 2022 lows.
Assessing these fluctuations in NAVs of these funds is meaningless for you, a mutual fund investor. You are comparing one prominent largecap fund to a value fund.
Ideally, the comparison must be made within peers considering a host of quantitative parameters, not just the NAV. Various facets such as the stock selection, stock weights, marketcap preferences, sectoral allocation, and performance of the underlying portfolio, affect the performance of the NAV.
Hence, instead of searching for a mutual fund scheme with a low NAV, it would be meaningful to evaluate the following to select a winning mutual fund scheme for your portfolio:
1) Portfolio Characteristics
The performance of a mutual fund depends on the quality of its underlying portfolio, i.e. stocks and other securities. If it is an equity mutual fund scheme, it should be well-diversified across stocks/sectors and other securities as per its investment mandate.
Note that a concentrated portfolio could expose you, the investor, to higher risk.
Moreover, ensure that the fund has a reasonable turnover ratio. High turnover can make a fund more volatile and lead to a higher expense ratio, which can impact the overall returns.
2) Risk-reward matrix
When you are looking at performance, avoid considering just the returns across time periods (1-year, 3-year, 5-year, 7-year, and since inception).
Also, check for the fund's returns across past market phases and cycles comparing it with its peers and the respective benchmark index. This will give you a good idea about how consistently the fund has generated returns.
Also, along with the returns, assess the risk a mutual fund exposes you to.
For this look at the risk-reward ratios such as Standard Deviation, Sharpe Ratio, Sortino Ratio, and Treynor Ratio over 3 years. This will help you determine how well the fund has rewarded its investors for the risk taken.
When shortlisting funds for your portfolio, give preference to those funds that stand strong on risk-reward parameters.
But remember that the past performance of a fund is not indicative of its ability to generate future returns. Thus, avoid giving too much weightage to past performance.
3) Qualitative factors
To understand the prospects of a mutual fund scheme, pay attention to its qualitative parameters, such as the following:
The investment strategy
The risk mitigation measures in place
The investment processes & systems at the fund house
The credentials of the fund management team
The experience of the fund manager
The number of schemes he/she manages. Ideally, the fund manager should be managing 4 to 5 schemes, or else may weigh down on his/her efficiency
And overall efficiency with which the mutual fund house has managed its assets, i.e. the proportion of assets actually performing
Often these vital aspects are ignored in the selection process. But are very important in selecting winning mutual funds that can consistently generate wealth for you.
4) Asset under Management (AUM)
The Mutual fund AUM, also known as corpus, indicates how big or small a scheme is.
While a high AUM shows the fund's growing popularity, it does not necessarily mean it will translate into better returns.
Do not just go by the AUM a fund house manages. If it does not manage the assets productively, it is pointless investing your hard-earned money.
A fund house should be a smart asset manager and not just an asset gatherer. If it is the latter, it may hamper the fund's ability to perform.
A large corpus of the fund may make it difficult for a mutual fund scheme to actively manage the portfolio, i.e. time the entry and exit efficiently, in line with changing market conditions.
This is particularly true for schemes that have higher exposure to stocks in the mid-cap and small-cap segments. A Large-cap oriented mutual fund can still deliver decent performance despite its large AUM because large-cap stocks are highly liquid.
Keeping in mind the points above, look beyond the NAV of a mutual fund to make a wise choice.
The NAV is not a valuation metric. It is not a performance indicator. A high NAV fund does not hold the potential to generate high returns. Similarly, a less volatile fund NAV is not the best. The NAV of a mutual fund does not reveal anything about the qualitative factors.
If your mutual fund distributor approaches you to invest in a fund with a low NAV, don't buy into that narrative. Ask him valid questions about the scheme under consideration and the fund house.
Finally, make sure that the mutual fund scheme/s that you choose to invest in, aligns well with your risk appetite, best-suited asset allocation, broader investment objective, the financial goals you plan to address, and the time in hand to achieve the envisioned goals.
Following this shall help you select not just the best mutual fund schemes, but also the ones best suited for your investment portfolio.
Happy Investing!
Disclaimer: This article has been authored by PersonalFN exclusively for Equitymaster.com. PersonalFN is a Mumbai-based Financial Planning and Mutual Fund research firm known for offering unbiased and honest opinions on investing.