CarTrade Tech IPO: Should You Subscribe to this Profitable Company?
Aug 6, 2021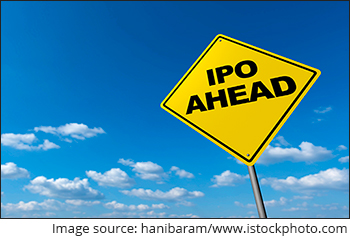 You know what they say - 'When it rains, it pours'.
The euphoria in IPO market continues as four companies again look to hit the primary markets next week.
CarTrade Tech, Nuvoco Vistas Corporation, Chemplast Sanmar, and Aptus Value Housing Finance India will launch their IPOs next week.
This week, four companies concluded their public offers and witnessed a pretty good response. The bulk of the subscription in all these four issues came from retail investors.
This is the first time since 2007 that four IPOs were launched on a single day.
The stellar listing gains made by the companies listed in the recent past have prompted investors across categories to enthusiastically participate in all IPOs.
Tatva Chinta Pharma and G R Infra doubled investors' wealth on the day of listing.
Apart from these two, Clean Science and Zomato also rewarded investors.
Among the four IPOs that open next week, we'll take a close look at the initial public offer (IPO) of CarTrade Tech.
Here are some details about this IPO.
Issue period: 9 August 2021 to 11 August 2021
IPO Size: Rs 30 bn - The whole issue is an offer for sale (OFS)
Price band: Rs 1,585 to Rs 1,618 per equity share
Bid lot: 9 shares and in multiples thereof. Retail investors can apply for up to 13 lots (117 shares or Rs 189,306)
Face value: Rs 10 per equity share
Object of the issue: To carry out an OFS and achieve listing benefits
The stock will get listed on exchanges by 23 August.
About the company
CarTrade Tech is a multi-channel auto platform provider company.
The company, which was incorporated in 2000, operates various brands such as CarWale, CarTrade, Shriram Automall, BikeWale, CarTradeExchange, Adroit Auto, and AutoBiz.
The platform connects new and used automobile customers, vehicle dealers, vehicle OEMs, and other businesses to buy and sell different types of vehicles.
It offers a variety of solutions across automotive transactions for buying, selling, marketing, financing, and other activities.
The company has a large data set on vehicles in India. Its websites and apps handled approximately 1.76 m and 2.15 m user sessions per day for the three months ended 30 June 2021, and 31 March 2021, respectively, and directly deliver the relevant data into systems.
Arguments in favour of the business
Leading marketplace for automotive sales
CarTrade is a multi-channel auto platform with coverage and presence across vehicle types and value-added services.
Their combination of online and offline auctions as well as related services is synergistic and drives customer traffic, creates competition among their network of professional dealers and helps ensure they can achieve the best price for their users.
Recognisable brands
CarTrade's platforms CarWale and BikeWale were ranked number one on relative online search popularity when compared to their key competitors over the period from April 2020 to March 2021.
Meanwhile, Shriram Automall is one of the leading used vehicles auction platforms based on the number of vehicles listed for auction for fiscal 2020.
Their recognisable brands have led to a consistent growth in consumer traffic across their platforms.
Business model
CarTrade operates on an asset-light business model, operating only 114 auto-malls, a large majority of which they lease or rent from third parties.
They have invested significantly in building technology platforms that can manage considerably increased offerings without requiring sizable additional investments. Their growing scale has resulted in a decrease of the share of fixed costs.
Automotive sector digitalization
While the automotive sector is under pressure due to the pandemic effects on its sales growth, the sector is expected to recover as people opt more for personal vehicles to reduce their use of public transport.
More than 90% of customers in India use online channels for research before buying a new or used car, with online platforms being rated higher than offline platforms in terms of quality and trust.
In light of the pandemic, there has been a shift in preference towards used cars as people limit their use of public transportation.
Accordingly, the size of the used car market in India is expected to increase from 4.4 m units in financial year 2020 to 8.3 m units in financial year 2026.
It's safe to say that there is enough headroom for the Indian auto industry to grow.
Risk factors
Demand
Demand for cars sold through CarTrade's platforms may adversely get affected by trends that lead to a decline in demand for cars.
Typically, the company experiences higher revenue growth rates in the third and fourth quarters of the fiscal year than in each of the first or second quarters.
There's always room for improvement and companies come up with new technology every day. Demand for its used cars will get affected as old cars do not have the modern features.
Covid impact
After more than sixteen months, Covid-19 pandemic, as we all know, still remains a key concern for all the companies.
For CarTrade, the lockdown caused a material decline in general business activity, including weaker demand for personal mobility during the first few months.
The average number of unique visitors per month on its consumer platforms decreased to 27.1 m during the quarter ended June 2021 from 32 m during the quarter ended March 2021.
Technological disruptions
The company will have to keep up its pace in technology and develop new products. Failure to do so, its financial condition will get affected.
Competitive industry
Although there are no listed peers, the Indian automobile industry is highly competitive.
CarTrade's key competitors include brands such as Cars24, CarDekho, BikeDekho, Droom, and Mahindra First Choice Wheels.
New competitors may also enter the online market for vehicles or intensify their online efforts, including large automotive manufacturers.
Negative cash flows
The company has had negative cash flows in the past. It has not declared any dividend so far.
Have a look at the table below.

Coming to the financials...
CarTrade is a profit making company.
For fiscal 2021, it has reported robust performance with book entries of provisions.
On a consolidated basis, CarTrade has posted revenue of Rs 2.7 bn, Rs 3.2 bn and Rs 2.8 bn for fiscals 2019, 2020 and 2021, respectively.
Revenues have declined due to the pandemic. In the latest fiscal, it posted bottomline of Rs 1 bn.
The bottomline for 2021 despite lower topline is attributed to deferred tax credit amounting to Rs 638.7 m. Excluding this, the net profit comes to around Rs 372 m.
The company has strong EBITDA margins of 25% in fiscal 2021 and net margins being 10% on an average for the last three fiscals.
Here's a table comparing the company's financials over the past three years.
Financial Snapshot
| (Rs m) | FY19 | FY20 | FY21 |
| --- | --- | --- | --- |
| Revenues | 2,668 | 3,185 | 2,815 |
| Revenue Growth | - | 19% | -12% |
| Expenses | 2,314 | 2,795 | 2,346 |
| EBITDA | 530 | 598 | 712 |
| Net Profit | 259 | 313 | 1,011 |
| Net Profit Margin (%) | 10% | 10% | 36% |
| Net Worth | 12,871 | 13,325 | 17,624 |
Data Source: RHP
For more details, check out CarTrade Tech's RHP.
Conclusion
The financial performance of CarTrade Tech is decent. The company is the only profitable player in the digital space.
All being said, its financial performance need to be watched for the upcoming quarters as its revenues did reduce in fiscal 2021.
If we are to go by the recent past, the IPO of CarTrade Tech is set to see a massive response from investors.
If a loss making company like Zomato is delivering hot listing on the listing day, how will CarTrade Tech's IPO sail through?
The grey market is already started signaling about the response of IPO investors. Yesterday, CarTrade Tech shares were available in the grey market at a premium of Rs 475, from its issue price of Rs 1,618.
This translates to around 30% listing gain.
What to make of the IPO rush?
Companies from different sectors are rushing to the primary market to make the best of liquidity and investor optimism in the current bull market.
But, with four issues opening next week, market participants who have limited resources are in a dilemma as to which IPO should they choose.
What they should do is focus from a long-term perspective and pick companies with reasonable valuations.
Richa Agarwal, editor of the smallcap recommendation service Hidden Treasure, recently shared her take on IPOs.
Here's what she wrote in a recent editorial.
While successful venture capital bets make good stories, theirs is a game of probability. They bet their money on multiple high risk ventures, knowing a lot of them won't survive.

Through IPOs, they extract, and not create value. They have deeper insights and experience into these businesses than retail investors. In the IPO they exit at a price much higher than what they paid to enter. It would be naive to assume this transaction will be in your favour.

Here's what I truly believe.

If any of the loss making Internet companies is going to be the future Amazon, rest assured the market will give you enough opportunities to get in. The IPO may not be the best time.

So have patience and invest mindfully. You will do well.
You can read the entire editorial here: Tech Stocks, Upcoming IPOs, and the Internet Economy
Happy Investing!
Disclaimer: This article is for information purposes only. It is not a stock recommendation and should not be treated as such. Learn more about our recommendation services here...