Glenmark Life Sciences Makes Lacklustre Debut. Shares List At 4% Premium
Aug 6, 2021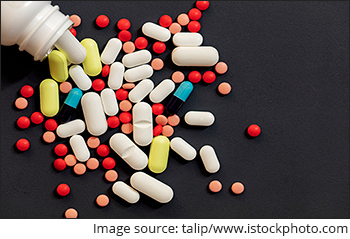 Glenmark Life Sciences made a market debut with its shares getting listed at a 4% premium over issue price of Rs 720 per share on the bourses.
Its disappointing listing comes in the backdrop of an initial public offer (IPO) frenzy wherein many issues are getting listed on the bourses at steep premium.
The stock opened at Rs 750 on the NSE and at Rs 751 on the BSE.
Post listing, the market capitalisation of the company stood at Rs 92.7 bn, according to BSE data.
Many market analysts had assigned a subscribe rating to the issue considering the business growth outlook and almost stable operating margins.
Glenmark Life Sciences is a subsidiary of Glenmark Pharmaceuticals.
In 2019, the active pharmaceutical ingredients (API) manufacturing business of Glenmark was spun off into Glenmark Life Sciences as part of a broader reorganisation focusing on the API business.
--- Advertisement ---
Automobile Sector's Colossal Disruption Could Make You a Fortune

During any major disruption in a sector, fortunes are created.

And now, we are at the cusp of a major disruption that the automotive sector will experience.

It is the electric vehicles gold rush.

At Equitymaster, we have unearthed a hidden way to ride the 15x EV opportunity so that you could take home potentially life-changing gains in the long run.

You can get all details of the hidden way in our upcoming special online event.

YES, Register Me for FREE
------------------------------
Glenmark Life Sciences received good response from investors
The IPO saw strong demand from investors on the last day of the bidding process as the issue size was subscribed 45.08 times on the last day.
The public offer received bids for 663.3 m equity shares against the IPO size of 14 m equity shares.
The portion reserved for qualified institutional buyers (QIBs) was subscribed 36.97 times.
The non-institutional investors' quota received bids for 122.54 times, while the retail individual investors (RIIs) portion was subscribed 14.63 times.
The Rs 15.1 bn IPO by this API maker was sold from 27 July to 29 July.
Utilisation of funds raised through public issue
The company intends to use the proceeds from the public issue for the payment of outstanding purchase considerations to the promoter for the spin-off of the API business from the promoter and into the company.
It also aims to use it to fund capital expenditure requirements which includes the expansion of capacity at the Dahej (Gujarat) manufacturing site to meet the anticipated future demand of its generic API products.
FREE Event: Discover Your First Stock for a Potential Rs 7 Crore in Long-term Wealth
Company with good financials
The company has posted growth in its top and bottom lines for the last three fiscals.
For the financial year of 2021, Glenmark Life reported a profit of Rs 3.5 bn as well as a revenue of Rs 18.9 bn for the same year.
In the previous financial of 2020, it had a lower profit margin of Rs 3.1 bn upon the revenue of Rs 15.4 bn.
This marks an upward trend in profits and revenue with the latest financial year marking the highest in returns.
| (Rs bn) | FY19 | FY20 | Dec-20 |
| --- | --- | --- | --- |
| Revenues | 8.9 | 15.4 | 14.2 |
| Revenue Growth (%) | | 73% | |
| Expenses | 6.6 | 11.3 | 10.9 |
| Profit Before Tax (PBT) | 2.3 | 4.2 | 3.3 |
| Net Profit | 2 | 3.1 | 2.5 |
Data Source: Company's Red Herring Prospectus
The company has not declared or paid any dividend during the three immediately preceding financial years and until the date of filing of this red herring prospectus.
GLS will adopt a prudent dividend policy post listing based on its financial performance and future prospects.
Overview of Glenmark Life Sciences' product portfolio
GLS is a leading developer and manufacturer of high value, non-commoditised APIs.
Its portfolio comprises of 120 products (10 in laboratory development; 4 in laboratory validation and 106 being commercialised) across cardiovascular, CNS, diabetes, anti-infectives, and others.
The total market size for the 120 products globally, was estimated to be around US$140 bn in 2020 and is expected to grow by about 4.3% over the next five years to reach to about US$180 bn by 2026.
The future growth of these products is expected to remain stable driven by the rising prevalence of non-communicable diseases, growing demand from the regulated markets for drugs indicated for hypertension, diabetes and cancer, and ageing population.
--- Advertisement ---
3 "Super Smallcaps" You Didn't Know About

You may not have heard of these 3 "super smallcaps" ever before...

The mainstream press doesn't cover them... Most brokers don't know about them either...

Stocks like these 3 "super smallcaps" only come to your notice when they have rallied by hundreds or even thousands of percent... and are all over the news!

Richa revealed it all during her Super Smallcaps Summit

If you missed this event for some reason, then you can watch the special replay of this event.

Click Here to Watch the Replay...
------------------------------
Glenmark Life Sciences IPO grey market premium ahead of listing
According to market observers, Glenmark Life Sciences IPO's grey market premium (GMP) was Rs 85 on Thursday, which was Rs 80 on Wednesday, Rs 85 on Tuesday and Rs 90 on Monday respectively.
The slide in GMP post-closure of bidding was expected but not to this extent.
Even though, the company got listed at 4% premium to its issue price, the market remains optimistic about the company's performance going ahead.
About Glenmark Life Sciences
Incorporated in 2011, Glenmark Life Sciences is the leading manufacturer of active pharmaceutical ingredients (APIs).
The company develops, manufactures, and supplies high-quality APIs for cardiovascular disease (CVS), central nervous system disease (CNS), pain management, and diabetes, gastrointestinal disorders, anti-infectives, and other therapeutic areas.
It further operates in contract Development and manufacturing operations (CDMO) to offer services to specialty Pharmaceutical companies.
Its products are being sold in India and also exported to multiple countries such as Europe, North America, Latin America, Japan, etc.
Currently, it has 4 manufacturing facilities at Ankleshwar & Dahej in Gujarat and Mohol & Kurkumbh in Maharashtra with an aggregate annual installed capacity of 725.8 KL as of 31 December 2020.
To know what's moving the Indian stock markets today, check out the most recent share market updates here.
Disclaimer: This article is for information purposes only. It is not a stock recommendation and should not be treated as such. Learn more about our recommendation services here...