5 Investment Quotes from Global Gurus to Inspire Your Financial Success
Aug 8, 2023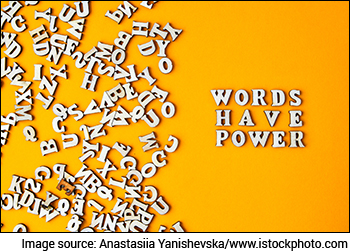 "Learn from other people's mistakes. Life is too short to make them all yourself".
The famous words of US humourist, Sam Levenson hit too close to home when it comes to making life altering decisions.
Every time we venture out to do anything, big or small, we crave inspiration from the ones who have already made it big in the area we are setting foot in.
Investing is no different.
In fact, it is more important to know about people who have shown the world the right way to invest.
Read about them, listen to them, watch their videos, and follow their written word. After all, they've not only been at it for long, but also proved time and again why they are what they are.
Just like every upcoming boxer lives by Rocky Balboa's golden words...
"It ain't about how hard ya hit. It's about how hard you can get hit and keep moving forward. How much you can take and keep moving forward. That's how winning is done!"...
All smart investors should have their quotes to live by.
So here are the 5 best investing quotes to inspire your financial success from some of the world's most renowned investment gurus.
Quote #1
When it comes to investments and global gurus, there is one name that would almost always make it to the top of the list.
Rightfully referred to as the Oracle of Omaha, one of the most successful investors of all time - Warren Buffett.
Buffett was born in 1930 and displayed a remarkable interest in the world of stocks from a very early age.
His success as an investor is not only attributed to his astute business acumen but also to his unwavering commitment to core values.
He emphasised the importance of integrity, ethical behaviour, and transparency in all business dealings. These principles not only guided his own actions but also influenced the corporate culture of Berkshire Hathaway and its subsidiaries.
And our first quote if from his annual letter to shareholders in 2004, where he explained the importance of maintaining independence from the crowd and retaining rationality in the face of market fluctuations.
Here is the quote...
"Be fearful when others are greedy and greedy when others are fearful."
Being one of the strongest advocates of contrarian thinking, Buffett always encouraged investors to stay away from falling for the biggest trap an investor could fall in: Herd mentality.
And this quote just drives that point home.
He has always suggested investors to not follow the herd blindly and to always analyse the underlying fundamentals.
A classic example of an investor blindly following the herd is the PayTM IPO debacle of 2022.
Quote #2
Our second quote is from one of the most legendary fund managers of all time: Peter Lynch.
Born in 1944, Lynch's fascination with investing took root during his early years, and he carried this passion with him throughout his career. He consistently emphasized the paramount importance of thorough research and analysis before committing to any investment decisions.
Lynch had an illustrious career which also included managing Fidelity's Magellan Fund. And what he achieved is something that went down in history...
He achieved a whopping annualised return of 29.2% between 1977 and 1990.
Lynch's valuable insights are eloquently conveyed in his renowned book, "One Up On Wall Street." He expounds on his investment philosophy, offering valuable guidance to retail investors on how they can effectively leverage their personal experiences and knowledge to make astute investment choices.
And from this very book is our second quote:
"Invest in what you know."
The essence of this quote is to engage in what he calls "bottom-up" approach to investing. This includes closely scrutinising individual companies, their products or services, and their potential for growth.
Quote #3
Next quote on this list is by someone who is known as the father of value investing.
A mentor to Warren Buffett, Benhamin Graham has influenced investors worldwide.
He's the man who developed the core value investing principles during the aftermath of the 1929 stock market crash, and advised investors to always have a margin of safety.
Graham's counsel on patience underscores the importance of maintaining a steady and steadfast course when dealing with investments.
He recognised that the most lucrative opportunities may not present themselves immediately and that the process of value realisation might take time.
Instead of succumbing to the shine of short-term gains, he always advised investors to cultivate a patient mindset that allows investments to grow and prosper over the years.
And the quote we are talking about imparts timeless wisdom. It comes from one of his best-selling books, The Intelligent Investor.
Here's how it goes...
"The intelligent investor is a realist who sells to optimists and buys from pessimists."
This quote serves as a beacon of wisdom for investors seeking to navigate the complexities of the financial markets.
Top of Form
Quote #4
Our next quote comes from someone who is known globally for advising investors on how to manage emotions in investing.
Born in 1949, Ray Dalio's journey in the world of investing was full of ups and downs. More of downs in the early days.
And this is what profoundly influenced his philosophy on the value of learning from mistakes and using failures as stepping stones. At the core of his unique investment strategy is an unwavering dedication to transparency.
Unlike conventional methods that may shy away from disclosing intricate details, this approach places great importance on being open and forthright about investment decisions, processes, and outcomes.
The next quote comes from his book, "Principles: Life and Work".
In this book, he outlines the importance of managing emotions effectively and the principles for decision-making.
"Don't let the fear of losing be greater than the excitement of winning."
This quote urges investors not to let the fear of losing money come in the way of capitalising on opportunities that could result in big gains.
After all, investing in the stock market inherently involves risk, which naturally brings about a barrage of emotions every now and then.
Quote #5
The final quote in our list is from the architect of the world's first index mutual fund.
A very strong advocate of "Low Cost, Long Term" investing.
John Bogle...
He founded the Vanguard Group, that today manages assets worth over US$ 8 trillion (tn).
Born in 1929, Bogle revolutionised the investment industry by creating the concept of index funds, providing investors with a low-cost and diversified investment option.
At the heart of Bogle's investment philosophy lies the principle of passive investing, a strategy that involves holding a diversified portfolio for the long term without attempting to time the market or engage in frequent trading.
He very firmly believed on what could only expect subpar returns, if one resorts to constant buying and selling.
This way of trying to outsmart the market leads to unnecessary costs and exposes investors to way higher risks.
Instead, he advocated for a patient and disciplined approach, encouraging individuals to stay invested in a well-diversified portfolio over time, thereby maximizing the potential for steady growth and consistent returns.
And the quote is taken from one of his best works, The Little Book of Common Sense Investing.
Here it is...
"Time is your friend; impulse is your enemy."
This quote urges investors to exercise patience and realise how important time is when it comes to investing.
It shows investors that time can be a valuable ally. The longer we remain invested, the more opportunity our investments will have to grow and multiply over time.
This long-term approach enables us to face the ups and downs of the market and make the most of its overall upward trend.
However, it is crucial to be wary of impulsive decisions.
Impulse buying or selling can derail even the best of investment strategies, potentially leading to financial losses.
So there you go...these are the five quotes we believe every smart investor must never forget.
Of course, there are many more which we'll highlight in the future.
For now, we suggest you understand all these quotes, and also give a try to the books on investing mentioned throughout the piece.
Because in the words of Descartes, the reading of all good books is like having conversations with the finest men of past centuries".
Happy Investing!
Investment in securities market are subject to market risks. Read all the related documents carefully before investing
Want to Grow Your Wealth With Safe Stocks?
If you want a simple, safe, and hassle-free approach to long term wealth building...
Without having to worry about negative news or every little downswing in the market...
And without having to worry whether your investments will actually "deliver"...
You must read our note on Blue Chip Stocks now.
Details of our SEBI Research Analyst registration are mentioned on our website - www.equitymaster.com
Disclaimer: This article is for information purposes only. It is not a stock recommendation and should not be treated as such. Learn more about our recommendation services here...