Balaji Speciality Chemicals IPO: 5 Things to Know
Aug 9, 2023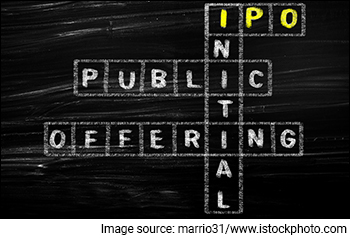 An initial public offer (IPO) brings a lot of buzz in the share market. Especially if it's from a fast-growing sector.
Take the case of ideaForge IPO or Dronacharya Aerial Solutions. Both these companies made their debut not very long ago and they managed to garner massive interest from retail and institutional investors alike. Just because they were from the fast growing drone sector.
In the current month of August 2023, IPOs are scheduled back-to-back, giving ample opportunities to investors to find the right kind of the company.
Next week, one company from the specialty chemical segment - Balaji Speciality Chemicals will open its public offer.
Here are some important details about the upcoming IPO.
Issue Period: 18 August 2023 to 22 August 2023
Face Value: Rs 2 per share
Issue Size: Rs 4,250 million (m)
Type: Fresh issue of approx. Rs 2,500 m and offer for sale of approx. Rs 1,750 m
Price Band: price band is not fixed yet. The company's lead managers are yet to finalize on the price band.
The company has reserved not less than 50% shares of the offer for qualified institutional buyers (QIB). It has reserved not less than 15% for non-institutional buyers (HNI). Hence not more than 35% of shares are available for retail individual investors.
Tentative IPO allotment date: 25 August 2023
Tentative listing date: 30 August 2023
Here are five key details about the IPO.
#1 About the company
Balaji Speciality Chemicals (BSCL) is a subsidiary of Balaji Amines (BAL), one of the leading manufacturers of aliphatic amines in India. BAL specializes in manufacturing of methylamines, ethylamines, derivatives of specialty chemicals and pharma excipients.
In India, BSCL is the sole manufacturer of niche chemicals such as Ethylene Diamine (EDA), Diethylenetriamine (DETA), Aminoethyl ethanolamine (AEEA) and Aminoethyl Piperazine (AEP), using the Monoethanol Amine (MEA) process.
The chemicals that they manufacture are import substitutes and are used in various end-use industries such as speciality chemicals, agrochemicals, and pharmaceuticals.
The company commenced the commercial production in June 2019 from the manufacturing facility located Solapur, Maharashtra and have since scaled operations, grown its brand and customer base to become one of the fastest growing speciality chemicals companies in India. At least that's what the company's DRHP states.
The total installed production capacity is 30,000 MTPA. The Ethylene Diamine (EDA), Diethylenetriamine (DETA) products are REACH certified, which enables the products to be exported into the European Union and certain other geographies.
#2 Financial position
In financial year 2023, the company's revenue grew to Rs 7,912.3 m. The revenue increased by 53.9% as compared to the corresponding period of the previous year.
The net profit stood at Rs 1,781.4 m in financial year 2023.
Financial Snapshot (2021-23)
| Particulars | 31-Mar-23 | 31-Mar-22 | 31-Mar-21 |
| --- | --- | --- | --- |
| Revenues (Rs m) | 7,912.3 | 5,142.8 | 1,744 |
| Revenue growth | 53.9% | 195% | |
| | | | |
| Expenditure before Tax (Rs m) | 5,373 | 3,620 | 1,606.3 |
| % of Total Income | 67.3% | 70.2% | 91.3% |
| | | | |
| Net Profit | 1,871.4 | 1,089.5 | 104 |
| Net Profit Margin (%) | 22.3 | 21.1% | 5.9% |
| | | | |
| Net Worth | 3,655.5 | 1,874.8 | 785.3 |
| Return on net worth | 48.7% | 81.9% | 14.2% |
| | | | |
| Basic Earnings Per Share (EPS) (Rs) | 8.91 | 5.45 | 0.52 |
Data Source: DRHP
#3 Peer comparison
According to the company's draft red herring prospectus, Clean Science and Technology, Alkyl Amines Chemicals, Tatva Chintan Pharma and Neogen Chemicals are its listed peers.
Peer Comparison
Data Source: Company websites
Data as of financial year ended March 2023
#4 Arguments in favour of the business
The global market for the portfolio of Ethylenediamine, Piperazine, Diethylenetriamine, Amino Ethyl Ethanol Amines and Amino Ethyl Piperazine is expected to grow from 1,078 kilo tons (KT) in FY22 to 1,570 KT by FY28, growing at a CAGR of 6.5%.
The global market for these products is presently valued at US$ 2.2 bn and is expected to grow at 6.9% CAGR to US$ 3.3 to 3.4 bn by 2028.
The company's product portfolio comprises of five niche chemicals catering to a diverse range of end user industries, including speciality chemicals, agrochemicals, and pharmaceuticals across multiple applications.
The company has focused on products based on certain criteria:
(i) manufactured for the first time in India
(ii) import substitutes
(iii) continuous process technology
(iv) high export potential
(v) multiple high growth application areas such as speciality chemicals, pharma and agrochemicals
(vi) commodity raw materials
Hence there is no effective substitute for their product.
#5 Risk factors
Balaji Speciality Chemicals has not entered into long term contracts with its customers and suppliers.
As on the date of filing of draft red herring prospectus, the company has only one manufacturing facility. Any disruption at the manufacturing facility would bring the entire operations at standstill.
The company does not have a long history of operations. The commercial production commenced from June 2019. The company has incurred losses in the past.
Although interesting to note that the specialty chemical company has shown huge growth in terms of revenue maintaining profitability in the future might get difficult.
Conclusion
It appears that Balaji Speciality Chemicals is manufacturing certain chemicals that are import substitutes. The company also has a dominant market share.
However, it manufactures an industry use product and hence the demand of its customer's product is a major factor for the demand of its own product.
Also, reports state that upcoming quarters will be the real test for specialty chemical companies as the sector is expected to face some headwinds.
Experts have said that margins could remain under pressure due to destocking, demand weakness across certain critical end-use industries, and price erosion amid intense competition from Chinese suppliers.
It remains to be seen what kind of interest this IPO gets, once it opens next week.
Stay tuned to get further updates on this IPO and all upcoming IPOs in the market.
Happy Investing!
Investment in securities market are subject to market risks. Read all the related documents carefully before investing
Want to Grow Your Wealth With Safe Stocks?
If you want a simple, safe, and hassle-free approach to long term wealth building...
Without having to worry about negative news or every little downswing in the market...
And without having to worry whether your investments will actually "deliver"...
You must read our note on Blue Chip Stocks now.
Details of our SEBI Research Analyst registration are mentioned on our website - www.equitymaster.com
Disclaimer: This article is for information purposes only. It is not a stock recommendation and should not be treated as such. Learn more about our recommendation services here...