Pyramid Technoplast IPO: 5 Things to Know
Aug 12, 2023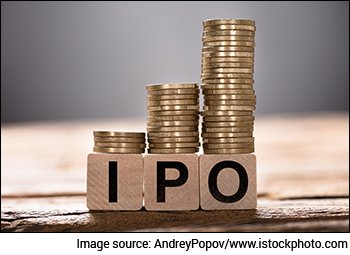 Domestic stock exchanges BSE and NSE, including SMEs, have emerged as the top players in the world in terms of the number of IPOs and eighth in terms of issue proceeds so far this calendar year.
Despite a slow start in the initial two months of 2023, more than 13 companies have successfully generated over Rs 100 bn through IPOs since March.
Another 42 firms have received the market regulator's approval and are set to tap the markets for funds worth more than Rs 540 bn. Around 30 IPO proposals are awaiting the regulator's green light, with plans to collectively raise close to Rs 400 bn.
Among these highly anticipated offerings, Pyramid Technoplast is poised to commence its IPO next week.
Here are the key details of the IPO.
Issue period: 18 August 2023 to 22 August 2023
Type of issue: Book Built Issue
Price band: Rs 151 to Rs 166 per share
Face value: Rs 10 per equity share
Lot size: 90 shares
Application limit: Maximum thirteen lot for retail investors. Retail investors can make an application for a minimum of Rs 14,940 for one lot (90 shares) and their maximum investment would be Rs 1,94,220 (1,170 shares).
Tentative IPO allotment date: 25 August 2023
Tentative listing date: 30 August 2023
#1 About the company
Pyramid Technoplast manufactures polymer-based moulded products (Polymer Drums) used by chemical, agrochemical, speciality chemical, and pharmaceutical companies for their packaging requirements.
The company manufactures polymer-based bulk packaging drums and Intermediate Bulk Containers (IBC), as well as MS Drums for packaging used in the packaging and transport of chemicals, agrochemicals, and speciality chemicals.
Pyramid Technoplast started its commercial production in 1998 and now has over six manufacturing units. The total installed capacity of their Polymer Drum manufacturing units is 20,612 MTPA.
The company is in the process of constructing its seventh manufacturing unit in Bharuch, GIDC, Gujarat.
#2 A look at the financials
The company's revenue has grown at a CAGR of 15% in the last three years, while the net profit has grown by 23.1%.
This was due to the strong demand for specialised polymer products and expanding its sales and distribution network into new markets in India and abroad.
For the financial year 2023, the company reported a 19.7% YoY jump in revenue to Rs 4.8 bn due to the increasing use of plastics in the automotive, healthcare and electronics Industries.
The net profit also reported a net profit of Rs 317.6, up 21.5% from the net profit of Rs 261.5 m reported a year back.
Pyramid Technoplast Financial Snapshot (2021-23)
| Particulars | 31-Mar-21 | 31-Mar-22 | 31-Mar-23 |
| --- | --- | --- | --- |
| Revenues (Rs in m) | 3,161.80 | 4,026.40 | 4,820.30 |
| Revenue Growth (%) | 21 | 27 | 19.7 |
| Net Profit (Rs in m) | 169.9 | 261.5 | 317.6 |
| Net Worth (Rs in m) | 488.5 | 752 | 1,072.50 |
Data Source: Company's Red Herring Prospectus (RHP)
Going forward, the company aims to expand its global presence and enhance its market share within the automotive sector.
#3 Peer comparison
As per the company's red herring prospectus, Time Technoplast, TPL Plastech, Mold-Tek Packaging.
Peer Comparison
Data Source: Company's Red Herring Prospectus (RHP)
#4 Arguments in favour of the business
The company serves clients from diverse industries, such as chemicals, agrochemicals, pharmaceuticals, IBC, and MS drums. This diversification ensures a more stable and resilient business model, as fluctuations in one industry can be balanced out by steady demand from others.
It's a leader in the market with long-term clients, indicating a high level of trust and satisfaction. This results in repeat business and referrals, reducing the need for aggressive marketing efforts and leading to cost savings.
Offering a wide range of packaging options caters to varying customer preferences. This flexibility can attract a broader customer base, as clients can choose the most suitable packaging solution for their specific needs.
Proximity to industrial hubs reduces transportation costs, leads to faster delivery, and fosters stronger relationships with clients. It also enhances the company's agility in responding to market changes and fulfilling urgent orders.
UN and ISO certifications validate the company's commitment to quality, safety, and environmental standards.
#5 Risk Factors
The company adheres to government policies, international standards, and customer quality norms for manufacturing industrial packaging products. Changes in these standards, which are essential for the chemical and pharmaceutical industries, could impact the company's operations, financials, and growth prospects.
The absence of long-term agreements with customers exposes the company to demand uncertainties. Continuity in product purchases cannot be guaranteed, potentially affecting the company's financial performance and overall business stability.
The inability to successfully execute proposed expansion plans may negatively affect the financial condition and operational performance of the company.
Polymer, specifically polypropylene and polyethene, forms a substantial portion of the company's expenses for moulded products like IBC & Polymer Drums. As these polymers are derived from crude oil, significant price hikes in crude oil or disruptions in polymer supply could have a considerable adverse impact on its operations.
The manufacturing of MS Drums relies on mild steel (MS), produced using iron ore and sponge iron. Dramatic price increases in these raw materials or disruptions in their supply could materially hinder MS Drum production.
Conclusion
Going forward, the company plans to focus on manufacturing polymer drums and MS drums used by chemical, agrochemical, pharmaceutical and specialty chemical companies.
Further recognising the upward trajectory in demand for polymer and MS drums over the past years underscores the growth potential within these sectors and would ensure the company gears up production capacity.
Additionally, it plans to explore business acquisitions, assets and machines in new geographies where considerable business opportunities would be available to grow our business.
It plans to focus on strategic acquisitions targeted to increase capacity and penetrate newer markets will be the focus of our company going forward.
Further, the Government of India's Production Linked Incentive (PLI) Scheme, directed at sectors like pharmaceuticals and chemicals, is poised to create new business opportunities.
This initiative provides companies with incentives tied to the growth in sales from products manufactured within domestic units.
Like any investment opportunity, Pyramid Technoplast bears its own set of advantages and disadvantages.
Therefore, one should conduct their thorough research.
For more information on IPOs, check out the list of upcoming IPO's.
Investment in securities market are subject to market risks. Read all the related documents carefully before investing
Want to Grow Your Wealth With Safe Stocks?
If you want a simple, safe, and hassle-free approach to long term wealth building...
Without having to worry about negative news or every little downswing in the market...
And without having to worry whether your investments will actually "deliver"...
You must read our note on Blue Chip Stocks now.
Details of our SEBI Research Analyst registration are mentioned on our website - www.equitymaster.com
Disclaimer: This article is for information purposes only. It is not a stock recommendation and should not be treated as such. Learn more about our recommendation services here...