The Stock Market is Rising. Here's How You Should Plan Your Investments
Aug 17, 2022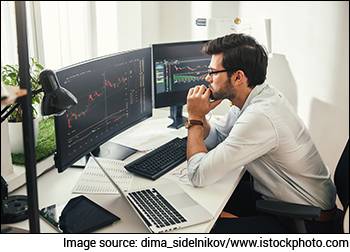 With every passing day, the Indian stock market is getting closer to its all-time high. If the rally continues, a Sensex all-time high and a Nifty all-time high won't be far away.
In fact, the Sensex closed above 60,000 today and the nifty is withing striking distance of 18,000.
Mid and smallcaps too are doing well. After a huge crash earlier this year, the broader market is back on its way up. Investors with high appetite are back looking for the best midcap stocks to buy and the best smallcap stocks to buy.
In fact with 71 companies having received IPO approvals from the regulator, investors are eager to be investing in IPOs again.
So what should you do? Is it the right time to jump in to the market? Should you wait on the sidelines? And if you're holding stocks now, should you sell, continue to hold or buy more?
Let's find out...
Buying
Should you buy stocks now?
The answer to this is two-fold...
You have already bought stocks

If are looking to buy more, then you have to be selective. You will have to first decide if you want to add more shares of the stocks you already own or buy new stocks.

This is not an easy decision. We suggest looking at valuations of the stocks in question.

Let's stay you own stock A and want to know if you should buy more of it or buy stock B.

First look at their valuations. Compare their PE ratio and PB ratio. The lower the better.

Be aware that stocks from different industries shouldn't be directly compared like this. But still, this comparison will give you an idea on which stock is cheaper.

Then check the trend in the stock prices. If stock A has run up a lot and stock B has not, then study stock B seriously.

Also check their growth prospects. If stock A is going to face short-term headwinds but stock B is growing without any problems, then stock B might be the logical choice, all other things remaining equal.

Finally, reflect on the reason you bought stock A. Did it achieve the target you wanted. Has it outperformed or underperformed? Perhaps you realised that buying stock A was a mistake. In that case, your decision becomes simple.

After asking yourself these questions and digging into the fundamentals and valuations of both stocks, you might come to the conclusion that stock A is still the better choice.

In that case, your choice come down to just holding on or buying more of stock A. This decision will depend on how much stock A has run up already. If it has gone up too much (say it has doubled or tripled), you can choose to hold or partially sell and take some money of the table.

If you don't have any stocks right now

This means you can start with a clean slate. Forget about past losses as long as you've learned from them. Profits are made in the future.

Choose you stocks carefully. Avoid stocks that have run up too much. Don't buy the most overvalued stocks in India.

Consider solid choices like the ones below...
Holding
Should you hold on to your stocks?
The answer to this question is simple.
Yes, as long as the following criteria are met...
You are investing for the long-term
The fundamentals are strong
The original reason you bought the stock is still valid
The stock has not run up so much that it has become overvalued
There are no concerns about the integrity of the management
If any one of the above points are not met, you should seriously consider selling either partly or fully.
In the case of a doubt about the integrity of the management, it should be a complete sell.
Selling
Is it time to sell your holdings?
The answer to this question largely depends on the points above regarding holding. If the criteria are not met you should sell.
There is another reason why you should consider selling. And that is when you identify a better alternative.
If you have evaluated a stock and found it to be better than the one you have in your portfolio in terms of both fundamentals and valuations, it's a good idea to switch.
After all, there is no need to become attached to the stocks in your portfolio. Your goal should be to maximise your profits from the market rally.
Happy investing!