NTPC's Next Big Leap in the Green Hydrogen Space
Aug 22, 2023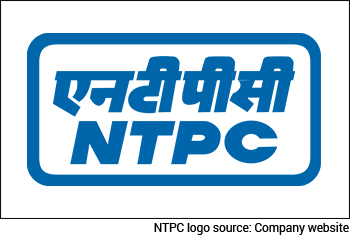 NTPC has been a clear outperformer so far in 2023, led by increased traction seen for utilities that enjoy a steady regulated business model. The stock has witnessed a remarkable surge of more than 30% during this period.
Beyond its financial success, NTPC is also recognised for its commitment to sustainability.
India's largest energy company NTPC, or National Thermal Power Corporation, no longer wants to be known just as a coal-guzzling power producer.
This was evident from what it's chairman and managing director Gurdeep Singh said, although in a lighter vein, during the company's Annual Analysts and Investors Meet on 31 July 2023, NTPC someday will become National Transport, Power, and Chemicals (NTPC).
'So, we are not only a thermal power company, but we are committed to becoming a net-zero emitter by 2050.'
This reflects the company's ambition to diversify its business and become a major player in the clean energy space.
As a part of its drive to diversify into clean energy, NTPC is stitching a grand green-hydrogen roadmap.
Let's delve deeper into NTPC's plans for this groundbreaking endeavour.
Green hydrogen bus trial
National Thermal Power Corporation (NTPC) has started a trial run of a hydrogen bus in Leh.
Towards achieving carbon neutral Ladakh, NTPC is setting up a hydrogen fueling station, solar plant, and providing five fuel cell buses for operation on intracity routes of Leh.
The first hydrogen bus reached Leh on 17 August 2023 as part of a three-month-long process of field trials, roadworthiness tests and other statutory procedures. This will be India's first-ever deployment of hydrogen buses on public roads.
The first-of-its-kind Green Hydrogen Mobility Project at 11,562 ft is co-located with a dedicated solar plant of 1.7 MW for providing renewable power.
The fuel cell buses are designed for operation in sub-zero temperatures in rarefied atmospheres, typical to such altitude locations, which is a unique feature of this project.
India's largest green hydrogen partnership
NTPC and Ohmium in June 2023 have partnered to manufacture proton exchange membrane (PEM) electrolysers to produce green hydrogen in India.
Ohmium is a leading green hydrogen company that designs, manufactures and deploys advanced PEM electrolysers.
The agreement is valid for two years till May 2025.
Ohmium's advanced green hydrogen technology will be used by NTPC to decarbonise energy, transport and ammonia projects.
Ohmium's technology is expected to help NTPC deploy 5 gigawatts (GW) of renewable energy for green hydrogen and ammonia production.
NTPC commences green hydrogen hub
NTPC in May 2023 started work on a hydrogen hub at Pudimadaka in Andhra Pradesh.
The hub will involve the development of manufacturing facilities for green hydrogen and green ammonia-related equipment, production, and export.
A non-binding memorandum of understanding has been signed with the Andhra Pradesh government for the development of a hydrogen hub near Visakhapatnam. The green hydrogen hub will have a capacity of 1,500 tons per day at Pudimadaka.
Additionally, a storage tender for 9,000 MWh has been opened.
NTPC has an operational renewable energy capacity of 3.2 GW, and the overall capacity under execution has surpassed 20 GW with various agreements arranged.
Earlier, NREL signed a memorandum of understanding (MoU) with the Indian Army to build green hydrogen projects in army amenities.
Ambitious green hydrogen plans
The company has set a target of producing 150,000 tonnes of green hydrogen per year by 2030.
NTPC is committed to achieving 60 GW of Renewable Energy capacity by 2032 and is a major player in green hydrogen technology and energy storage domain.
The company is taking up several initiatives towards decarbonisation, such as hydrogen blending, carbon capture, EV buses, smart NTPC townships etc.
NTPC is also planning to approach towards initial public offering for its renewable energy subsidiary NTPC Green Energy Ltd (NGEL) to procure funds and to lay out some strategy sale initiative.
To conclude
NTPC has always been the first among its peers to adopt innovative clean technologies, and its forward-thinking approach will be instrumental in enabling India to deliver on its potential of becoming a green hydrogen powerhouse.
The Indian government is committed to achieving net-zero emissions by 2070. This will require a major shift towards clean energy.
NTPC is well positioned to take advantage of this shift, as it has a strong track record of execution and a large network of assets.
NTPC is also working with the government to develop policies and regulations that support the development of the green hydrogen market.
In April 2023, the Indian government announced a National Hydrogen Mission, which aims to promote the development and use of green hydrogen in India.
NTPC's green hydrogen plans are a major step forward for India's clean energy transition. The company is well positioned to become a major player in the global green hydrogen market.
To know what's moving the Indian stock markets today, check out the most recent share market updates here.
Investment in securities market are subject to market risks. Read all the related documents carefully before investing
Want to Grow Your Wealth With Safe Stocks?
If you want a simple, safe, and hassle-free approach to long term wealth building...
Without having to worry about negative news or every little downswing in the market...
And without having to worry whether your investments will actually "deliver"...
You must read our note on Blue Chip Stocks now.
Details of our SEBI Research Analyst registration are mentioned on our website - www.equitymaster.com
Disclaimer: This article is for information purposes only. It is not a stock recommendation and should not be treated as such. Learn more about our recommendation services here...