Chandrayaan-3 was one of its kind spacetech mission.
Indian spacetech ventures are already playing a key role across several application areas, including weather forecasting, geological and oceanographic studies, disaster management and agriculture.
A business daily called it the race for prized real estate.
This was not about the usual clamour for expensive real estate in cities like Mumbai. But it was about India's latest endeavour to find a footing on the Moon.
Chandrayaan-3 is a spacetech mission, one of its kind.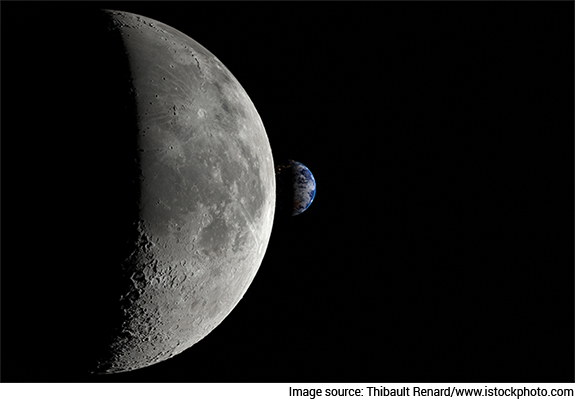 If Chandrayaan-3 succeeds, India's space sector will capitalise on its reputation for cost-competitive engineering.
The Indian Space Research Organisation (ISRO) had a budget of around just Rs 6.1 bn (US$ 74 m) for the mission.NASA, by comparison, is on track to spend roughly US$ 93 billion on its Artemis moon programme through 2025.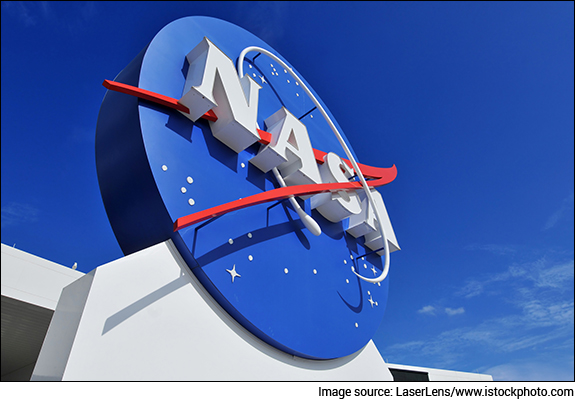 Space missions in future will depend on our success in landing on the moon. Chandrayaan-3 will generate knowledge necessary for missions in deep space as well as those to Mars.
The moon will be a base for planetary exploration. Success of Chandrayaan-3 will put India in the race for development of advanced space travel technologies and position it for planetary missions.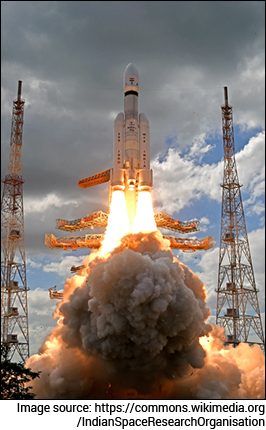 In recent years, India has privatised space launches and has opened up the sector to foreign investment. The target is to see a five-fold increase in India's share of the global satellite launch market within the next decade.Indian spacetech ventures are already playing a key role across several application areas, including weather forecasting, geological and oceanographic studies, disaster management and agriculture, to name a few.
However, the success of Chandrayaan-3 could propel India's spacetech startups into a completely new orbit of funding and orders.
Prime amongst them are orders for satellite launches.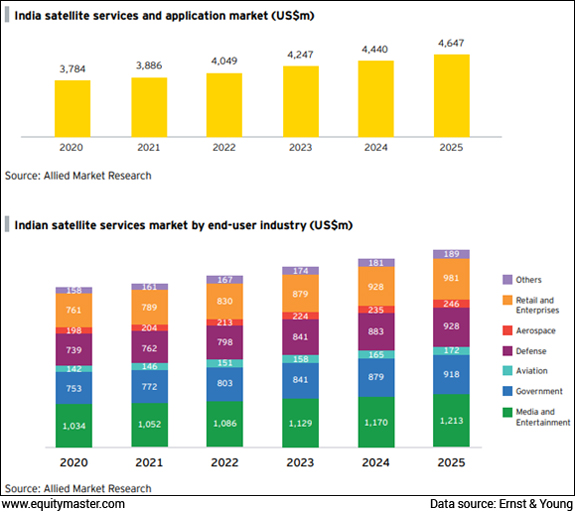 Satellite broadcasting services have been the mainstay of the media and entertainment industry in India.
Satellites have the potential to bridge the digital divide in India. They don't just provide basic connectivity and broadband services in urban areas. Satellites can provide connectivity for teachers and students to access resources in rural and remote areas.
The ubiquity of satellite communication, quick access, and cost-effective features make it an attractive proposition in the education sector.
Offering digital health solutions in remote areas through satellites is likely to open up nascent opportunities.
On the other hand, equipping fishing vessels with satellite-based communication systems will go a long way in disaster warning and other ocean-related advisories.
Further, satellites play a critical role in developing AI, IoT and blockchain based tech products.
ISRO's space programmes have also spun off several technologies which are used for the benefit of general population.
Chief uses of ISRO's homegrown technologies have been in the fields of surgery, artificial limbs, food safety, weather prediction, communication, robotics, geology, heat- and fire-proofing, adhesives, aviation, defence etc.From time to time, ISRO offers technology transfer to private industry, public sector, research organisations and academic institutions. For instance, ISRO offered Amara Raja Batteries the technology for indigenous production of lithium batteries for EVs.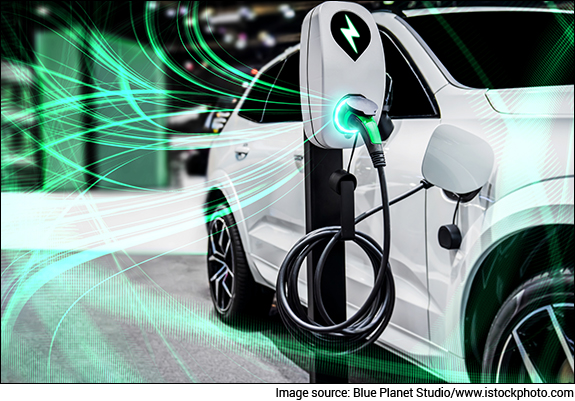 Now, here are three factors to keep in mind when looking for spacetech stocks in India...
Regulations
The Government has introduced new draft policies for space communication, navigation, and remote sensing with a view to usher and enable a regulatory environment, making it easier for private players to leverage their technology, innovations, and capital for the advancement of the industry.
With policy reforms to encourage, support and regulate the private sector, the government is actively creating opportunities to engage in space operations to grow its market share globally.
On June 26, 2020, the Government of India opened up the sector to private enterprises. It also formed the Indian National Space Promotion and Authorisation Centre (IN-SPACe). This helps private players become independent actors instead of being suppliers.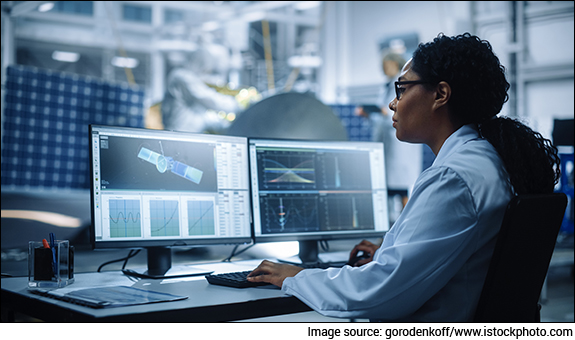 The Indian Space Policy 2023 policy invited the private sector, allowing them to conduct end-to-end activities in multiple domains such as satcom, satellite launches, remote sensing etc.
The key catalyst for the Spacetech sector was the launch of Indian Space Association (ISpA) in 2021.
Its founding members included L&T, Tata Group, MapmyIndia, Walchandnagar Industries, and Bharti Airtel's OneWeb.
With companies like L&T deeply involved in Chandrayaan-3, the regulatory guidelines for companies participating in future spacetech missions should be benign and help create long term wealth.
in June 2023, India signed the Artemis Accords, a US-led international partnership on planetary exploration and research.
This makes it the 27th signatory to the Artemis Accords, which brings like-minded countries together on civil space exploration. Following this, NASA and ISRO agreed to a joint mission to the International Space Station in 2024.
Chartering in international waters via such an agreement enables India to leverage America's long-standing leadership in space technologies and enhance its own capabilities.
Moreover, it creates opportunities to establish partnerships with other Artemis co-signatories such as France, Japan, and Australia.
Sustainability
Currently, there are over 100 space startups in both the upstream and downstream segment of the space value chain in India.
New age companies focusing on the upstream segment are engaged in making satellites, rockets, rocket fuel, and propulsion systems.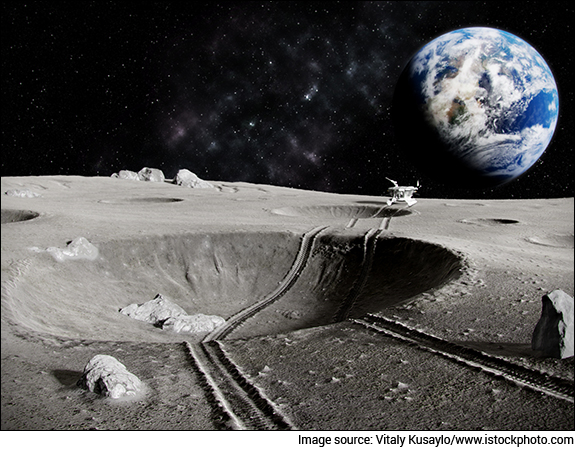 Companies in the downstream are focusing on developing analytical skills to generate insights across industries and coming up with innovative applications. Local business conditions and capabilities are acting as a key catalyst for the development of the spacetech startups in India.
A thriving micro, small and medium enterprises (MSME) ecosystem in India is the perfect bedrock for the spacetech startup to develop. Companies can take advantage of the already established supply chain of ISRO for manufacturing and testing of satellites and rockets.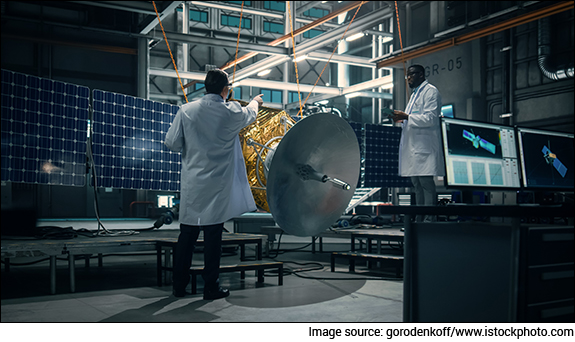 To add to it, startups are able to greatly benefit from experienced space scientists in India who have significant mission experiences as well as leverage world-class academic institutions.
Overall, the focus of the startups is on developing original IP for space-based products and services.
Funding and Economic Viability
Access to capital is the biggest challenge for pure play spacetch stocks.
Historically, investors have treaded with caution when dealing with the Indian spacetech start-up ecosystem. Lack of private participation in the space economy was clearly a major deterrent.
Large-scale private investments in the upstream segment have been a challenge owing to higher barriers to entry, strict regulation, and a high risk of failure.
As per an Inc42 report, spacetech startups in India are currently looking at US$ 77 bn funding by 2030.
Most spacetech startups in India are yet to mature in terms of financial strength. Hence, as an investor you need to be patient to ride the boom.
In the meanwhile, you could consider some key technology associates of the blooming spacetech startups.