Ratan Tata's Top 5 Personal Investments. What You can Learn as an Investor
Sep 1, 2022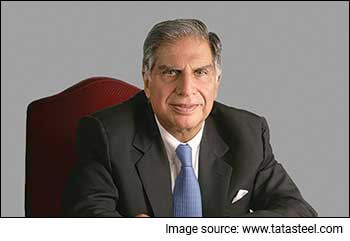 India has been a breeding ground for start-ups since 2008. As recession hit the world, businesses laid off employees in large numbers.
As a result, IT professionals, moved back home in an attempt to keep themselves afloat.
Today, with burgeoning interest from venture capital firms from around the world, India has the second-largest start up ecosystem in the world.
However, very few people know that Ratan Tata, Chairman Emeritus of Tata Sons is one of the biggest investors in the Indian start up scene.
Since his retirement from Tata Sons, Mr Tata has been investing heavily in Indian start-ups and has helped them grow tremendously.
He has invested in over 30 start-ups till date, most from his personal capacity and some via his investment company - RNT Capital Advisors. Many of them have grown to become leaders in their industries.
Here are five start-ups that demonstrate his investing prowess.
#1 Ola
First on our list is ride hailing/sharing app Ola.
Mr Tata invested an undisclosed amount in Ola's parent company, ANI Technologies back in 2015 in the Series F round. At the time, the company raised US$ 500 m in funding to diversify its business. It wanted to be more than just a ride hailing app.
Today the company operates in other business verticals including financial services and cloud kitchens. It also has an electric mobility business, Ola Electric.
Mr Tata recently increased his investment in the company by investing in Ola Electric via his firm RNT Capital Advisors as part of its Series-A round. His investment in Ola Electric is a significant endorsement of his interest in the mission of building sustainable mobility.
Speaking on his investment, Mr. Tata, said,
The electric vehicle ecosystem is evolving dramatically every day, and I believe Ola Electric will play a key role in its growth and development. I have always admired the vision of Bhavish Aggarwal and I'm confident that this will be part of yet another important strategic move into this new business area.
The investment in the unit comes after Ola announced its plan last year to bring 1 million electric vehicles to Indian roads by 2022.
Ola Electric is currently running several pilots involving charging solutions, battery swapping stations, and deploying vehicles across two, three and four-wheeler segments.
Ola has raised a total of US$ 5 bn in funding over 29 rounds. The company's latest funding round was in February 2022 in a Series J round.
The company has over 60 investors and is currently valued at US$ 5 bn.
#2 FirstCry
Second on the list is Indian e-commerce company, First Cry.
Ratan Tata invested an undisclosed amount in his personal capacity into Brainbees Solutions, which owns the FirstCry.com in January 2016.
FirstCry started operations in 2010 and has over 2 m customers. It also has over 150 FirstCry branded franchisee offline stores across 100 cities in the country.
Mr Tatas investment in the company is a great vote of confidence in the ecommerce space and especially in the baby and maternity products ecosystem.
The company has now outgrown its competitors to become the dominant driver in this space across mobile, online & offline channels. It's also on the definitive path to profitability.
FirstCry has raised a total of US$ 741.4 m in funding over 10 rounds. The company's latest funding round was in March 2021 in a secondary market round.
FirstCry is funded by 17 investors including IDG Ventures India, SAIF Partners, Vertex Ventures, Valiant Capital, and NEA. The company is currently valued at US$ 2.7 bn.
#3 Lenskart
Third on our list is popular online retailer, Lenskart.
It sells eyewear such as sunglasses, eye glasses, and contact lenses.
The company secured funding from Mr Tata in April 2016 to grow its distribution network across tier II and III cities through the offline franchisee partner network.
It then became a unicorn in December 2019 after a US$ 231 m investment in from Japanese conglomerate Softbank.
The interesting thing to note about Mr Tata's investment in Lenskart is that he's not an investor in the company anymore.
He exited the company in 2021 with 28 times return on his investment of Rs 10 lakh in the eyewear retailer.
Lenskart has raised a total of US$ 940.1 m in funding over 14 rounds. The latest funding round was on 8 Aug 2022 in a Series I round.
Lenskart is funded by 21 investors including Temasek Holdings and Bay Capital and is currently valued at US$ 4.5 bn.
#4 CarDekho
Fourth on Mr Tata's list of investments is Cardekho, an online marketplace where users can buy and sell both new and used cars.
In 2015, he picked up shares of Jaipur-based GirnarSoft, the parent company that owns CarDekho.com, BikeDekho.com, and PriceDekho.com.
Like most of his deals, the amount invested by him wasn't disclosed. However, in line with his investment strategy, the amount is touted to be small.
CarDekho said it would use the money to invest heavily in marketing and brand building exercises, besides boosting its sales force.
In 2021, the company attained unicorn status. It was the third startup in the used car retailing space to become a unicorn, following the likes of Cars24 and Droom.
Today, the portal accounts for 15-30% of the manufacturers combined annual sales. It also works with 5,000 dealerships across India.
CarDekho has raised a total of US$ 497.5 m in funding over 9 rounds. The latest funding round was in October 2021 in a Series E round.
CarDekho is funded by 22 investors including Sequoia Capital and Franklin Templeton Investments. It is currently valued at US$ 1.2 bn.
#5 Urban Company
Last on our list is services marketplace UrbanClap.
UrbanClap allows users to book services online. These include everything from plumbing to electrical work.
The company raised an undisclosed amount in funding from Ratan Tata in December 2015.
At the time, the company was known as Urban Clap and was operational in Delhi NCR, Bangalore, Mumbai, Chennai, and Pune. With the funding, it extended its services in 25 cities and over 100 categories.
Mr Tata's investment in the company was a testament to the size of the market opportunity. Today, it has expanded to 4 countries (India, Australia, Singapore, and the UAE), built a fleet of over 25,000 trained professionals and served over 5 m households.
Urban Company has raised a total of US$ 445.9 m in funding over 12 rounds. The latest funding round was in June 2021 in a secondary market round.
Urban Company is funded by 16 investors including Tiger Global Management. It is currently valued at US$ 2.8 bn.
What can you learn from Ratan Tata as an investor?
First, investing in start-ups is risky, especially when they are still in the very early stages of development. So, it's best to take calculated risks.
When Mr Tata started investing, he invested in what he considered exciting companies. Within 2-3 years, it became a learning experience so he invested in companies that had a solid business model.
Second, invest in small amounts if you're not sure how the investment will pan out. The amount of each investment has always been small, keeping in line with his investment thesis.
Third, invest in companies with strong promoters. Since most start-ups are in their growth phase and burn through cash easily, the traits of the founders make all the difference.
According to Mr Tata, 'the drive to start something new, the intention to make a difference... and above all the courage and tenacity to see it through, be it good or bad', are the hallmarks he looks forward to in entrepreneurs.
This has worked way better than number-crunching as company selection was more by intuition rather than numbers.
Fourth, invest in innovation. Instead of waiting for innovation to fall into his lap, Mr Tata has taken a personal interest in the technology sector.
It's a model for others to follow if we want to see the best technological innovation out there.
Fifth, buy and sell at the right price, at the right time. Mr Tata exited Lenskart with a 28x return on investment! He had invested Rs 10 lakh in the company.
Lastly, look for ways to invest in new companies, new products and services, and new ideas. Mr Tata doesn't put all his eggs in one basket-and you shouldn't either!
To know what's moving the Indian stock markets today, check out the most recent share market updates here.
Disclaimer: This article is for information purposes only. It is not a stock recommendation and should not be treated as such. Learn more about our recommendation services here...
Ayesha Shetty is a financial writer with the StockSelect team at Equitymaster. An engineer by qualification, she uses her analytical skills to decode the latest developments in financial markets. This reflects in her well-researched and insightful articles. When she is not busy separating financial fact from fiction, she can be found reading about new trends in technology and international politics.