Jupiter Life Line Hospitals IPO: 5 Things to Know
Sep 6, 2023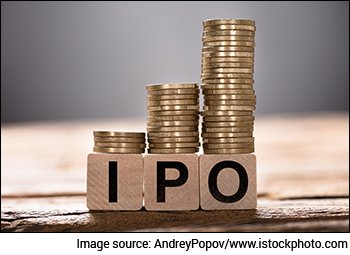 In 2023, India has secured the leading position globally in terms of the increasing number of public issues launched in the primary market.
Regarding the issue proceeds, India holds the 8th position worldwide, with no recorded cross-border deals.
This year has witnessed 91 companies raising nearly Rs 23.3 billion (bn) through their initial offerings on the SME platforms of both the exchanges.
Notably, the capital mobilised through SME IPOs is the highest since their inception in 2012. Additionally, 23 mainboard IPOs have been launched thus far this year.
Among the mainboard IPOs scheduled for September, the Jupiter Life Line Hospitals IPO has commenced its subscription process today.
Here are the key details of the IPO.
Issue period: 6 September 2023 to 8 September 2023
Type of issue: Book Built Issue
Price band: Rs 695 to Rs 735 per share
Face value: Rs 10 pser equity share
Lot size: 20 shares
Application limit: Maximum thirteen lot for retail investors. Retail investors can make an application for a minimum of Rs 14,700 for one lot (90 shares) and their maximum investment would be Rs 1,91,100 (260 shares).
Tentative IPO allotment date: 13 September 2023
Tentative listing date: 18 September 2023
#1 About the company
Jupiter Life Line Hospitals Limited is a multi-specialty tertiary and quaternary healthcare provider in the Mumbai Metropolitan Area (MMR) and western region of India.
The company has been operating for over 15 years as a corporate quaternary care healthcare service provider in densely populated micro markets in the western regions of India.
It currently operates three hospitals under the 'Jupiter' brand in Thane, Pune, and Indore.
It is also currently in the process of developing a multi-specialty hospital in Dombivli, Maharashtra.
#2 A look at the financials
The company's revenue has grown at a CAGR of 22.5% in the last three years, while the company has turned profitable.
This was due to the increase in revenue from the IPD segment of the company and higher realization from hotels and other incomes.
For the financial year 2023, the company reported a 22.4% YoY jump in revenue to Rs 9 bn driven by an increase in both inpatient and outpatient income.
This is primarily because of the recommencement of surgical procedures, increase in patient inflows and increase in health check services.
The net profit also reported a net profit of Rs 729.1 m, up 14.3% from the net profit of Rs 511.3 m reported a year back.
Jupiter Life Line Hospitals Snapshot (2021-23)
| Particulars | 31-Mar-21 | 31-Mar-22 | 31-Mar-23 |
| --- | --- | --- | --- |
| Revenues (Rs in bn) | 4.9 | 7.4 | 9 |
| Revenue Growth (%) | 5.4 | 50.4 | 22.4 |
| Net Profit (Rs in m) | -23 | 511.3 | 729.1 |
| Net Worth (Rs in bn) | 2.5 | 2.9 | 3.6 |
Data Source: Company's Red Herring Prospectus (RHP)
Going forward, the company's goal is to enhance its income by capitalising on the increasing prevalence of non-communicable diseases (NCDs) and the growing medical tourism industry in India, which will contribute to its further expansion.
#3 Peer comparison
As per the company's red herring prospectus, the following are industry peers of Jupiter Life Line Hospitals.
Peer Comparison
Data Source: Company's Red Herring Prospectus (RHP)
#4 Arguments in favour of the business
The hospital's strategy revolves around a 'hub-centric' model that prioritises quality patient care, bolstered by state-of-the-art infrastructure and advanced technological capabilities.
Low penetration of chained hospitals coupled with high population density and increasing penetration of health insurance in the western region of India will provide this healthcare hospital further room to grow (as per a CRISIL report).
A very low reliance on government schemes for revenue (1.1% FY23) such as ECHS, CGHS, EHS, West Bengal Swasthya Sathi, and Ayushman Bharat.
#5 Risk Factors
The company's revenue is significantly dependent on its hospital in Thane. The hospital was responsible for 54% of the company's revenue in the last financial year.
The company's industry is highly regulated and requires renewal and maintenance of regulatory permits, accreditations and licenses. Any regulatory changes or violations may adversely affect the business.
The business incurs high expenses with medical equipment and infrastructure maintenance. The inability to obtain favourable pricing from suppliers or negotiate compensation for healthcare professionals could affect profitability.
The company's ability to provide affordable healthcare depends on the volume of patients, occupancy rates and managing project costs. The inability to maintain optimum levels of doctor-patient ratio has an impact on operations.
Conclusion
Looking ahead, the company has a strategic plan to expand its presence in India's western markets.
This expansion is expected to receive a boost from the Pradhan Mantri Jan Arogya Yojana (PMJAY) and the government's increasing focus on the healthcare sector.
As a result, the healthcare delivery market in India is projected to experience a compound annual growth rate (CAGR) of 10-12% from Fiscal 2022, reaching Rs 8.6 trillion (tn) by financial year 2027.
Specifically, the healthcare market in western India is anticipated to grow at a CAGR of approximately 14-16%, expanding from Rs 1.05-1.15 tn in the financial year 2022 to Rs 2.15-2.25 tn in the financial year 2027.
The western region of India has demonstrated robust performance in terms of GDP and per capita income growth.
The rise in per capita income is expected to drive increased demand for superior healthcare services in the western part of India.
This is further set to bolster the company's performance.
Like any investment opportunity, Jupiter Life Line Hospitals bears its own set of advantages and disadvantages.
Therefore, one should conduct their thorough research.
For more information on IPOs, check out the list of upcoming IPO's.
Investment in securities market are subject to market risks. Read all the related documents carefully before investing
Safe Stocks to Ride India's Lithium Megatrend
Lithium is the new oil. It is the key component of electric batteries.
There is a huge demand for electric batteries coming from the EV industry, large data centres, telecom companies, railways, power grid companies, and many other places.
So, in the coming years and decades, we could possibly see a sharp rally in the stocks of electric battery making companies.
If you're an investor, then you simply cannot ignore this opportunity.
Details of our SEBI Research Analyst registration are mentioned on our website - www.equitymaster.com
Disclaimer: This article is for information purposes only. It is not a stock recommendation and should not be treated as such. Learn more about our recommendation services here...
FAQs
Which are the best performing IPO stocks in India right now?
As per Equitymaster's Stock Screener, these are the best performing IPO stocks right now -
These companies have been ranked as per the gains they have delivered to investors since listing.
Remember, it's not easy to identify future multibagger stocks, but if you do it carefully and with due diligence, you can find high growth companies which can turn out to become future multibaggers.
How should you go about investing in the best performing IPO stocks in India right now?
The best performing IPOs have already delivered outsized returns. So there is a good chance these stocks might be overpriced.
Before you invest your hard-earned money, make sure you check out the valuations first. Studying the business is equally important. One should only invest in fundamentally strong stocks with bright prospects.
What is GMP?
GMP stands for grey market premium. It is the amount, over and above the issue price, that traders are willing to pay or ask for to trade IPO shares. The GMP can tell you how an IPO will perform on its listing day.
If you are applying for an IPO, take a look to see what could happen on listing day. But remember GMP shouldn't be the only factor influencing your decision on whether or not to hold or exit the stock.
If you are an investor, then we would say take the GMP with a pinch of salt. A factor as volatile as GMP can't be a deciding factor.
Therefore, you should never apply for an IPO just because it commands a good GMP. You should apply for an IPO because you believe in the company's earning potential. Hence more weightage should be given to the fundamentals of the company.
What is an IPO Price Band?
IPO Price Band is the price range within which investors can bid for the shares. The minimum price is called the floor price and the maximum price is called the cap price.
In case the company revises the price band, the offer period gets extended for at least three additional working days.
Any revision in the price band and the revised offer period, if applicable, is shared by notification to the stock exchanges by issuing a press release and on the websites of the book running lead managers.