All You Need to Know About Sansera Engineering's IPO
Sep 8, 2021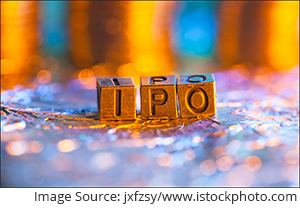 The month of August was quite busy for primary market as eight companies successfully raised funds.
Along with retail investors, mutual funds too made the most of this IPO frenzy.
As per a leading financial daily, 36 companies raised Rs 430 bn through IPOs from 1 June 2020 to 30 June 2021. Out of this, mutual funds participated in 35.
Just like August, September is also expected to be busy as several public issues are in the pipeline. As many as 42 companies are awaiting approval from the markets regulator.
Ample liquidity, along with other factors has boosted sentiment in Indian stock market. Even after a short consolidation, markets have got their mojo back and are trading in uncharted territory.
Bengaluru-based auto component maker Sansera Engineering looks to make the most of this opportunity and is coming out with its IPO next week.
Here are some details about this IPO.
Issue period: 14 September 2021 to 16 September 2021
IPO Size: Rs 12.8 bn - The entire issue is an offer for sale (OFS). 50% is reserved for qualified institutional buyers (QIBs) and 35% for retail investors. The remaining 15% will be reserved for non-institutional buyers.
Price band: Rs 734 to Rs 744 per equity share
Employee discount: Rs 36
Bid lot: 20 shares and in multiples thereof. Retail investors can apply for a maximum of 13 lots (260 shares) which will amount to Rs 193,440.
Face value: Rs 2 per equity share
Object of the issue: To carry out an OFS and achieve listing benefits.
About the company
Sansera Engineering is the largest supplier of connecting rods, rocker arms, and gear shifter forks to two-wheeler OEMs in India.
It's also the largest supplier of connecting rods and rocker arms to passenger vehicle OEMs in India.
The company manufactures complex and critical precision engineered components and caters across automotive and non-automotive sectors. Mostly, it supplies forged & machined products to OEM's.
Within the automotive sector, the company manufactures a range of precision forged and machined components and assemblies.
In the non-automotive sector, it makes a range of precision components for the aerospace, off-road, agriculture and other segments, including engineering and capital goods.
In fiscal 2021, the company earned 88.5% and 11.6% of its revenue from the automotive sector and non-automotive sectors, respectively.
Sansera Engineering derives around 65% of its revenue from India and the rest 35% from other countries.
It has 15 manufacturing plants across India of which 9 are in Bangalore.
Note that this is not the first time that the company has filed draft papers. In 2018, the company filed for an IPO and received regulatory clearance, but did not get listed.
Arguments in favour of the business
Leading supplier across growing sectors
Being among the top two and top three manufacturers of two-wheeler and passenger vehicle connecting rods in India, Sansera Engineering makes these components using complex engineering processes.
India is the second largest two-wheeler manufacturer in the world and overall Indian two-wheeler production is expected to grow at a 6-8% CAGR in the next five years to reach 32.7 m units by fiscal 2023 from 23.1 m units in fiscal 2018.
Similarly, the Indian passenger vehicle market is expected to grow at a same CAGR over the next five years to reach 6.06 m units by fiscal 2023.
With its strong capabilities in engineering, machine building, design and automation, Sansera Engineering has a lot of scope to grow.
Well-established relationship with OEMs
The company has longstanding relationships with several well-known Indian as well as global OEMs.
For example, in the 2-wheeler vertical, it has relationships of over 20 years with Bajaj, over 20 years with Yamaha and over 15 years with HMSI.
In the passenger vehicle vertical, it has relationships of over 30 years with Maruti Suzuki and over 8 years with FCA, a leading European passenger vehicle OEM.
Have a look at the table below to see its customers across verticals.
| Vertical | Customers |
| --- | --- |
| Two-wheelers | Bajaj, Harley Davidson, Hero, HMSI, Royal Enfield, KTM, Yamaha |
| Passenger Vehicles | FCA, Honda Cars, Maruti, Toyota, Volkswagen |
| LCV/HCV | Ashok Leyland, CNHi |
| Aerospace | Boeing, UTAS |
| Off-road vehicles and others | Bosch, JCB, Polaris |
Data Source: DRHP
Between fiscals 2014 and 2018, the company has added 21 new customers.
Track record
The company has established a strong track record of growth and financial performance over the years, driven by an increase in the share of business from customers and consistent track record of new customer and product additions.
Risk factors
The company has listed out as many as 68 risk factors in its red herring prospectus (RHP). But that's the case nowadays. Companies point out even the worst of possibilities if anything is to go wrong.
Here are few important risk factors which one should look out for.
Hanging risk of losing customers
As discussed above, the company has partnership with established Indian as well as global companies. Mainly, the company is dependent on Bajaj in the automotive sector.
As it relies on certain key customers, the loss of such customers or a significant reduction in purchases from them could affect Sansera's business.
This is because there's always a possibility that its customers may change their strategy and inventory.
Demand
As the company's business is directly related to levels of vehicle production, factors such as consumer demand, consumer confidence, disposable income levels, fuel prices, and other general economic conditions will come into play.
It would all depend on the performance of automobile and aerospace sector that the company is involved in.
Supply and transportation disruptions
Sansera Engineering delivers products to its customers located in India and other countries via modes of transportation including road, air, and rail.
Disruptions of such transportation services due to XYZ reason, say bad weather, strikes, lock-outs, inadequacy of road infrastructure or other events will affect the deliveries.
Further, the company is dependent on third party suppliers for the supply of raw materials and assembled components, with whom it does not have long-term contracts.
Coming to the financials...
Sansera Engineering's total consolidated income increased 6.7% to Rs 15.7 bn for fiscal 2021, as compared to Rs 14.7 bn for fiscal 2020.
Its net profit increased by 37.5% to Rs 1.1 bn for fiscal 2021 from Rs 799 m in fiscal 2020.
Here's a table comparing the company's financials over the past eight years.
Financial Snapshot
| (Rs m) | FY14 | FY15 | FY16 | FY17 | FY18 | FY19 | FY20 | FY21 |
| --- | --- | --- | --- | --- | --- | --- | --- | --- |
| Revenue | 6,391 | 8,124 | 9,130 | 10,456 | 11,844 | 13,908 | 12,798 | 13,682 |
| Revenue Growth (%) | - | 27.1% | 12.4% | 14.5% | 13.3% | 17.4% | -8.0% | 6.9% |
| Expenses | 5,833 | 7,252 | 8,254 | 9,493 | 10,297 | 12,125 | 11,894 | 12,357 |
| Net Profit | 407 | 609 | 628 | 643 | 986 | 1,120 | 814 | 961 |
| Net Profit Margin (%) | 6.4% | 7.5% | 6.9% | 6.2% | 8.3% | 8.1% | 6.4% | 7.0% |
| Net Worth | 2,956 | 3,564 | 4,334 | 4,997 | 5,999 | 7,124 | 7,913 | 8,874 |
| Return on Net Worth (%) | 13.8% | 17.1% | 14.5% | 12.9% | 16.4% | 15.7% | 10.3% | 10.8% |
Data Source: DRHP, company website
Standalone figures
For more details, check out Sansera Engineering's DRHP.
Peer comparison
Sansera Engineering faces competition in India as well as overseas, which is based on factors including product quality, product range, product design and innovation, manufacturing capabilities, distribution channels, quality, price, and brand recognition.
As stated in the DRHP, the company faces competition with Indian listed companies including Motherson Sumi Systems, Endurance Technologies, and Varroc Engineering among others.
Comparative Analysis
| Company | Revenues | Net Profit |
| --- | --- | --- |
| Sansera Engineering | 15,724 | 1,099 |
| Motherson Sumi | 617,649 | 14,845 |
| Endurance Technologies | 65,777 | 5,196 |
| Sundram Fasteners | 36,717 | 3,627 |
| Varroc Engineering | 114,299 | -6,643 |
| Mahindra CIE Automotive | 61,093 | 1,064 |
| Minda Industries | 64,208 | 2,243 |
| Bharat Forge | 65,052 | -970 |
Source: DRHP, Equitymaster
Consolidated figures as on March 2021
September IPO fest
The month of September is set to witness as many as 9 IPOs, which will garner about Rs 125 bn.
Arohan Financial, Penna Cement, Shree Bajrang Power & Ispat, and Paras Defense are among the companies looking to come out with their primary share sales.
There's also the Rs 45 bn follow-on-offering of Ruchi Soya.
Before applying to an issue, one must note that the recently listed Nuvoco Vistas, Chemplast Sanmar, and Aptus Value Housing opened on a discount to issue price.
There are two companies in the pipeline which will get listed in the coming days - Vijaya Diagnostics and Ami Organics.
Retail investors are showing huge anticipation for IPOs. As companies line up to raise funds amid high valuations, investors need to consider numerous factors before investing their money in an IPO.
If you are investing in an IPO, weigh in all the positive and negative factors affecting the company.
Take a close look at the company's financials and valuations. It would give you a clear picture of what's brewing.
Happy Investing!
Disclaimer: This article is for information purposes only. It is not a stock recommendation and should not be treated as such. Learn more about our recommendation services here...