EMS IPO: 5 Things to Know
Sep 8, 2023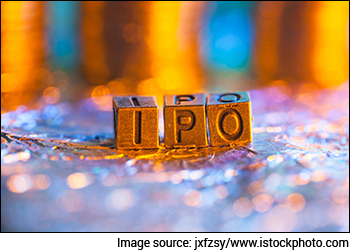 In 2023, the primary market started off slowly, but it gained significant momentum as the new financial year kicked off in April 2023.
And as markets started to go up. Companies like to come out with their public offers when the sentiment in overall market is good.
In recent two weeks, the primary market has become a hive of activity with numerous new public offerings, and this trend is only gaining strength.
Many of these IPOs have delivered impressive double-digit returns, some even soaring as high as 106% since their listing dates.
Looking ahead, the second half of the financial year 2024 is expected to see the launch of IPOs by at least 71 companies.
Among the highly anticipated upcoming offerings, EMS kicked off its IPO this week.
Here are the key details of the IPO.
Issue period: 8 September 2023 to 12 September 2023
Type of issue: Book Built Issue
Price band: Rs 200 to Rs 211 per share
Face value: Rs 10 per equity share
Lot size: 70 shares
Application limit: Maximum thirteen lot for retail investors. Retail investors can make an application for a minimum of Rs 14,770 for one lot (70 shares) and their maximum investment would be Rs 192,010 (910 shares).
Tentative IPO allotment date: 18 September 2023
Tentative listing date: 21 September 2023
#1 About the company
EMS previously known as EMS Infracon, is engaged in the business of providing water and wastewater collection, treatment, and disposal services.
The company provides complete, single-source services from engineering and design to construction and installation of water, wastewater, and domestic waste treatment facilities.
The company provides water supply and waste treatment systems, electrical distribution, road construction, and maintenance services. These services are primarily focused on government wastewater and water supply projects.
#2 A look at the financials
The company's revenue has grown at a CAGR of 16.7% in the last three years, while the net profit of the company grew at a CAGR of 14.7%.
This was due to the increase in government projects and decrease in operating expenses over time.
For the financial year 2023, the company reported a 50% YoY jump in revenue to Rs 5.4 bn. This is primarily due to increasing income from the installation of sewerage treatment plants.
The net profit also reported a net profit of Rs 1,086.7 m, up 37.6% from the net profit of Rs 789.3 m reported a year back.
EMS Snapshot (2021-23)
| Particulars | 31-Mar-21 | 31-Mar-22 | 31-Mar-23 |
| --- | --- | --- | --- |
| Revenues (Rs in bn) | 3.4 | 3.6 | 5.4 |
| Revenue Growth (%) | 1.1 | 5.9 | 50.0 |
| Net Profit (Rs in m) | 719.1 | 789.3 | 1,086.7 |
| Net Worth (Rs in bn) | 3.0 | 3.8 | 4.9 |
Data Source: Company's Red Herring Prospectus (RHP)
Going forward, the company's goal is to enhance its income by capitalising on the increasing prevalence of non-communicable diseases (NCDs) and the growing medical tourism industry in India, which will contribute to its further expansion.
#3 Peer comparison
As per the company's red herring prospectus, the following is industry peer of EMS.
Peer Comparison
Company
Total Income (2023)
(Rs in bn)
EPS (Basic) (in Rs)
Return on Net Worth (%)
EMS
5.4
23.2
22.3
VA Tech Wabag
30.1
36.9
0.7
Data Source: Company's Red Herring Prospectus (RHP)
#4 Arguments in favour of the business
The company has an in-house designing, engineering and execution team which enables it to correctly bid with project specifications and reduces its dependence on outsourcing engineering and design work to third-party consultants.
Given the intricate and resource-intensive nature of project design and engineering due to unique requirements, the company continually enhances its technical capabilities. This commitment enables it to offer a comprehensive range of services while maintaining cost-efficiency and quality.
A significant portion of the company's projects is funded by the World Bank through local state government bodies. This ensures reliable cash flows and timely payments, eliminating bad debts, thus facilitating the pursuit of additional projects and improving profit margins.
The company adopts a scalable and asset-light business model, primarily focusing on development management, joint development agreements, and joint ventures. This approach requires lower upfront capital expenditure compared to a direct investment strategy.
#5 Risk Factors
Many of the company's agreements feature penalties or liquidated damage clauses triggered by project delays. These clauses can have financial repercussions if project timelines are not met.
The company heavily relies on substantial working capital to sustain its operations. Insufficient access to such cash flows can adversely impact its ability to operate effectively.
Contracts secured from government clients often come with terms favoring the government, limiting negotiation scope. The company may be compelled to accept unconventional or burdensome provisions, potentially affecting project execution efficiency and profitability.
For government project bids and project execution, the company relies on joint venture partners. Noncompliance with obligations by these partners may result in additional financial and performance commitments for the company, impacting its earnings.
Conclusion
In recent years, the Indian government has launched a series of initiatives aimed at enhancing the country's water supply and sewage infrastructure.
Notable programs include JJM, Jal Shakti, and Atal Bhujal Yojana, all of which have been rolled out within the past seven years.
Looking forward, the company has formulated a strategic plan to expand its footprint in Western markets.
This expansion is expected to receive significant support from government initiatives such as the Pradhan Mantri Jan Arogya Yojana (PMJAY), reflecting the government's growing emphasis on the healthcare sector.
Additionally, the company anticipates a surge in power demand in the future, driven by population growth and increased economic activity.
The government has taken proactive steps by implementing a Revamped Distribution Scheme with a substantial budget allocation of Rs 3,040 bn over a five-year period spanning from FY22 to FY26.
This initiative is poised to further enhance the company's performance and opportunities in the energy sector.
Like any investment opportunity, EMS bears its own set of advantages and disadvantages. Therefore, one should conduct thorough research.
For more information on IPOs, check out the list of upcoming IPO's.
Investment in securities market are subject to market risks. Read all the related documents carefully before investing
Safe Stocks to Ride India's Lithium Megatrend
Lithium is the new oil. It is the key component of electric batteries.
There is a huge demand for electric batteries coming from the EV industry, large data centres, telecom companies, railways, power grid companies, and many other places.
So, in the coming years and decades, we could possibly see a sharp rally in the stocks of electric battery making companies.
If you're an investor, then you simply cannot ignore this opportunity.
Details of our SEBI Research Analyst registration are mentioned on our website - www.equitymaster.com
Disclaimer: This article is for information purposes only. It is not a stock recommendation and should not be treated as such. Learn more about our recommendation services here...
FAQs
Which are the best performing IPO stocks in India right now?
As per Equitymaster's Stock Screener, these are the best performing IPO stocks right now -
These companies have been ranked as per the gains they have delivered to investors since listing.
Remember, it's not easy to identify future multibagger stocks, but if you do it carefully and with due diligence, you can find high growth companies which can turn out to become future multibaggers.
How should you go about investing in the best performing IPO stocks in India right now?
The best performing IPOs have already delivered outsized returns. So there is a good chance these stocks might be overpriced.
Before you invest your hard-earned money, make sure you check out the valuations first. Studying the business is equally important. One should only invest in fundamentally strong stocks with bright prospects.
What is GMP?
GMP stands for grey market premium. It is the amount, over and above the issue price, that traders are willing to pay or ask for to trade IPO shares. The GMP can tell you how an IPO will perform on its listing day.
If you are applying for an IPO, take a look to see what could happen on listing day. But remember GMP shouldn't be the only factor influencing your decision on whether or not to hold or exit the stock.
If you are an investor, then we would say take the GMP with a pinch of salt. A factor as volatile as GMP can't be a deciding factor.
Therefore, you should never apply for an IPO just because it commands a good GMP. You should apply for an IPO because you believe in the company's earning potential. Hence more weightage should be given to the fundamentals of the company.
What is an IPO Price Band?
IPO Price Band is the price range within which investors can bid for the shares. The minimum price is called the floor price and the maximum price is called the cap price.
In case the company revises the price band, the offer period gets extended for at least three additional working days.
Any revision in the price band and the revised offer period, if applicable, is shared by notification to the stock exchanges by issuing a press release and on the websites of the book running lead managers.