Can Anyone Learn Trading?
Sep 15, 2022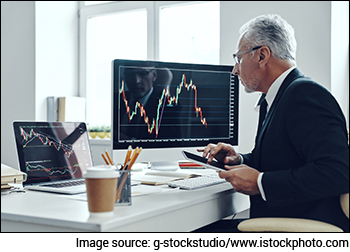 Larry Williams is a name in the trading world that needs no introduction. A prolific writer, a master trainer and world champion trader.
He took a base capital of US$ 10,000 and garnered over US$ 1.1 million in profits over 365 days in a Robbins Cup trading championship in 1987.
Larry is credited with writing a dozen books on trading. In addition to which he gave us many oscillators which are used by millions of traders worldwide today.
Larry has been a two time elected republican party politician. Like Arnold Schwarzenegger who credits his fame and success in life to body building, Larry says he is what he is due to trading alone.
I had the pleasure and privilege of meeting Larry in Mumbai over a decade and a half ago at a book reading session. The experience was life changing and memorable. The personal story he narrated to the audience is stuff legends are made of.
Larry always believed that trading can be "taught" in a classroom scenario and everyone who had set his heart to learn trading could do so.
He wanted to raise the challenge a few notches higher. So he was looking out for someone from a non finance background who Larry could teach to win the Robbins Cup championship.
After much deliberation, he short listed his own daughter - Michelle Williams, then a teenager. A budding but talented Hollywood and Broadway actor and writer, she had an academic background in drama and literature. Larry prevailed upon her to give it a shot.
Michelle's condition - I will only do it once and no more.
Trading for 365 days non-stop against world class competitors meant you could do nothing else. That meant missing out on movie and theatre roles as an actor for a full year.
That also meant Larry's margin of error as a trainer and mentor was - zero! He could not afford to slip up on any aspect of trading when he trained Michelle to compete in the Robbins Cup championship.
Larry began working on Michelle's training and started with ground up.
Do remember her background was literature and drama. Financial calculus, technical analysis and trading terminals were alien to her. Yet Michelle pored over charts and trading screens and took to it "like a duck takes to water."
Exactly 10 years after Larry won the Robbins cup championship, his daughter won the same cup at age 17.
That's right! A 17 year old student of literature and drama had just beaten the world with a 1,000% profit in 365 days - a record that stands unbroken in the Robbins cup championship since Michelle's win in 1997.
These are verifiable facts thanks to the internet.
Meeting Larry at that book reading convinced me that successful trading can indeed be taught and learnt in a classroom. What is required is a willing mentor and student.
Michelle William's world beating victory in 1997 is enough proof that it can be done.
Have a profitable day.
Disclaimer: This article is for information purposes only. It is not a stock recommendation and should not be treated as such. Learn more about our recommendation services here...
Vijay L Bhambwani is a professional trader, author, trading mentor, and lifelong student of the markets. He has been an active trader since 1986. Financial markets are his life and passion. Everything else in his life revolves around his main objective - trading. He is the author of "A Traders Guide to Indian Commodity Markets".