JSW Infrastructure IPO: 5 Things to Know
Sep 20, 2023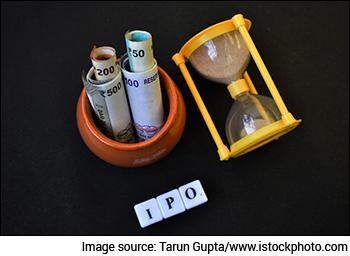 The Indian primary markets have witnessed remarkable activity in financial year 2023-24 so far, hosting 10 mainboard IPOs and 70 SME IPOs, solidifying their position as one of the busiest markets in the world.
Indian stock exchanges have achieved global prominence by ranking first in terms of the number of IPOs and eighth in terms of issue proceeds for the year 2023.
In the April-June quarter of 2023, there were six mainboard IPOs, that's 57% higher than in the same quarter of 2022.
As for the current week, the primary market is heating up, with 10 companies poised to enter the market with their initial public offerings, aiming to raise at least Rs 24 billion (bn).
Additionally, six offers are still open for bids, and others are lined up for listing.
One much-anticipated IPO of 2023 that is opening up soon is JSW Infrastructure's IPO.
What sets this IPO apart from others?
It is the first IPO from the JSW Group in nearly 13 years. This makes it a highly anticipated event for investors, as the JSW Group is one of the largest and most successful conglomerates in India.
JSW Infra is the fastest-growing port-related infrastructure company in India. It has a strong track record of profitability and growth and is well-positioned to benefit from the continued growth of the Indian economy.
The company has a vital competitive advantage. It is the second-largest domestic commercial port operator by cargo handling capacity in FY23 and has a diversified portfolio of ports across India.
The company's business operations expanded from one port concession at Mormugao Port Trust in Goa (acquired by JSW in 2002 and commenced operations in 2004) to nine port concessions across the eastern and western coast of India, making it a well-diversified maritime ports company.
Here are the key details of the IPO.
Issue period: 25 September 2023 to 27 September 2023
Type of issue: Book Built Issue
Price band: Rs 113 to Rs 119 per share
Face value: Rs 2 per equity share
Lot size: 126 shares
Application limit: Maximum thirteen lot for retail investors. Retail investors can make an application for a minimum of Rs 14,994 for one lot (70 shares) and their maximum investment would be Rs 194,922 (1,638 shares).
Tentative IPO allotment date: 3 October 2023
Tentative listing date: 6 October 2023
#1 About the Company
JSW Infrastructure provides maritime-related services, including cargo handling, storage solutions and logistics services. The company develops and operates ports and port terminals under port concessions.
JSW Infrastructure is a part of the JSW group.
The company handles various cargo, including dry bulk, break bulk, liquid bulk, gases, and containers.
JSW Infrastructure ports and port terminals typically have long concession periods ranging between 30 to 50 years, providing the company with long-term visibility of revenue streams.
JSW Infrastructure operates nine Port Concessions in India with an installed cargo handling capacity of 158.4 Metric Tons Per Annum (MTPA) as of 30 June 2023.
#2 A Look at the Financials
The company's revenue has grown at a CAGR of 26.2% in the last three years, while the net profit of the company grew at a CAGR of 38.1%.
This was due to the increase in its cargo handling capacity. JSW Infra has also benefited from its strong management team and its focus on operational efficiency.
The company has been able to reduce its costs and improve its margins, which has further contributed to its revenue growth.
Its installed cargo handling capacity in India grew at a CAGR of 15.3% from FY21-23. During the same period, the cargo volumes handled in India increased by a CAGR of 42.8.
For the three months ended June 2023, the company's revenue from operations jumped 7% year-on-year (YoY) to Rs 8.7 bn, while net profit grew 68% to Rs 3.2 bn.
JSW Infrastructure Financial Snapshot (2021-23)
| Particulars | 31-Mar-21 | 31-Mar-22 | 31-Mar-23 |
| --- | --- | --- | --- |
| Revenues (Rs in bn) | 16.8 | 23.8 | 33.7 |
| Revenue Growth (%) | 35.6 | 41.7 | 41.5 |
| Net Profit (Rs in bn) | 2.8 | 3.3 | 7.5 |
| Net Worth (Rs in bn) | 28.3 | 32.1 | 39.3 |
Data Source: Company's Red Herring Prospectus (RHP)
Going forward, the company plans to increase its cargo handling capacity from 153.4 MTPA to 238.4 MTPA by FY25.
#3 Peer comparison
As per the company's red herring prospectus, the following is industry peer of JSW Infrastructure.
Peer Comparison
Company
Revenue from Operations (2023)
(Rs in bn)
EPS (Basic) (in Rs)
Return on Net Worth (%)
JSW Infrastructure
31.9
4
21.9
Adani Ports and SEZ
208.5
24.6
211
Data Source: Company's Red Herring Prospectus (RHP)
#4 Arguments in Favour of the Business
The business enjoys a competitive edge due to its diversified operations. This diversity can be in terms of cargo profile, geography, and assets.
The company's ports are strategically located close to its clients. This geographical advantage is crucial in the shipping and logistics industry. It enables the company to offer efficient and timely services to its customers.
One of its strengths is its ability to generate predictable revenues. This predictability is driven by several factors, including long-term concessions, committed long-term cargo agreements, and stable tariffs. Long-term contracts provide a reliable source of income over an extended period, reducing revenue volatility.
The company benefits from being associated with the JSW Group, a well-established and respected conglomerate.
#5 Risk Factors
The company relies on concessions and license agreements from government and quasi-government organisations. Any breach of these terms could adversely affect the business, operational and financial conditions and cash flow.
A substantial portion of the total cargo volume handled by the company comprises coal and iron ore. Coal comprises thermal coal, coking coal and others. A significant reduction or elimination of such types of cargo can hurt the company's profitability.
One of the company's subsidiaries, Southwest port, is currently undergoing litigation petitioning for closure of coal and coke handling operations at the Mormugao Port in Goa due to the pollution caused. In case of an adverse verdict, the business could be impacted.
Out of its 11 subsidiaries, eight of them reported a net loss in the June 2023 quarter.
The environmental clearance granted to Southwest port to expand capacity has been challenged before the National Green Tribunal. Any adverse outcome in these litigations could impact the company's business.
Conclusion
The company is committed to expansion in India's port and logistics infrastructure market by targeting 300 MTPA capacity across its ports and terminals by 2030.
This expansion strategy includes greenfield and brownfield projects with a particular emphasis on non-major ports.
Additionally, the company plans to pursue acquisition opportunities in similar businesses and explore synergistic ventures to diversify its revenue sources.
It aims to expand its third-party customer base and further diversify its cargo mix, which currently includes a variety of cargo types such as coal, iron ore, sugar, steel products, and more.
Furthermore, the company is prioritising sustainability and environmental friendliness while pursuing growth, emphasising the importance of responsible operations alongside its expansion efforts.
Like any investment opportunity, JSW Infrastructure has its own set of advantages and disadvantages. Therefore, one should conduct thorough research before considering any investment.
For more information on IPOs, check out the list of upcoming IPO's.
Investment in securities market are subject to market risks. Read all the related documents carefully before investing
Want to Grow Your Wealth With Safe Stocks?
If you want a simple, safe, and hassle-free approach to long term wealth building...
Without having to worry about negative news or every little downswing in the market...
And without having to worry whether your investments will actually "deliver"...
You must read our note on Blue Chip Stocks now.
Details of our SEBI Research Analyst registration are mentioned on our website - www.equitymaster.com
Disclaimer: This article is for information purposes only. It is not a stock recommendation and should not be treated as such. Learn more about our recommendation services here...
FAQs
Which are the best performing IPO stocks in India right now?
As per Equitymaster's Stock Screener, these are the best performing IPO stocks right now -
These companies have been ranked as per the gains they have delivered to investors since listing.
Remember, it's not easy to identify future multibagger stocks, but if you do it carefully and with due diligence, you can find high growth companies which can turn out to become future multibaggers.
How should you go about investing in the best performing IPO stocks in India right now?
The best performing IPOs have already delivered outsized returns. So there is a good chance these stocks might be overpriced.
Before you invest your hard-earned money, make sure you check out the valuations first. Studying the business is equally important. One should only invest in fundamentally strong stocks with bright prospects.
What is GMP?
GMP stands for grey market premium. It is the amount, over and above the issue price, that traders are willing to pay or ask for to trade IPO shares. The GMP can tell you how an IPO will perform on its listing day.
If you are applying for an IPO, take a look to see what could happen on listing day. But remember GMP shouldn't be the only factor influencing your decision on whether or not to hold or exit the stock.
If you are an investor, then we would say take the GMP with a pinch of salt. A factor as volatile as GMP can't be a deciding factor.
Therefore, you should never apply for an IPO just because it commands a good GMP. You should apply for an IPO because you believe in the company's earning potential. Hence more weightage should be given to the fundamentals of the company.
What is an IPO Price Band?
IPO Price Band is the price range within which investors can bid for the shares. The minimum price is called the floor price and the maximum price is called the cap price.
In case the company revises the price band, the offer period gets extended for at least three additional working days.
Any revision in the price band and the revised offer period, if applicable, is shared by notification to the stock exchanges by issuing a press release and on the websites of the book running lead managers.