5 Investing Myths that Could Destroy Your Portfolio
Sep 22, 2022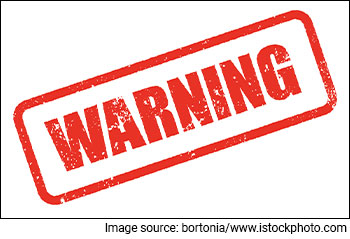 Every investor dreams of getting rich in the stock market.
Everyone who has committed large sums of money or is planning to do so believes their investment portfolio is their ticket to a rich lifestyle.
They're not wrong. After all, long term investing is a proven path to wealth creation.
But there's a big difference between using a cautious, disciplined, investing strategy, and an aggressive one. The former hold promise of creating wealth that can last generations. The latter can destroy your portfolio.
Now, we want to make it clear that we have nothing against any aggressive investing strategy. If implemented properly, some of these can work.
But these strategies tend to be too sophisticated for most investors. Using them without sufficient knowledge and experience, can lead to heavy losses.
Unfortunately, this is exactly what happens far too often. The main reason behind the losses is usually a lack sophistication. Many investing strategies are complicated.
This is why it's better to stick to simple, time-tested strategies like value investing.
However, when investing in the stock market, many investors make mistakes even when implementing simple strategies. This is due to a lack of knowledge of the investing basics.
But this is easily preventable.
You see most investing mistakes stems from a few investing myths. These myths have been around for a long time and have destroyed many portfolios.
If you can just avoid these mistakes, you will be ahead of most stock market investors. In fact, it wouldn't be too much of a stretch to say that avoiding just 5 investing myths will ensure the health of your portfolio.
To get rich in the stock market, you need to first ensure you don't lose money. This is the first investing rule of Warren Buffett. His second rule is to not forget the first rule. Sadly, many investors do forget.
In this article we will, dive deep into the 5 investing myths that will cause you to lose money. Avoid them and you will be well on your way to getting rich in the stock market.
1. It's possible to get rich quickly in the stock market
This is perhaps the most dangerous myth of all.
It's a common belief among many investors, even some experienced ones. They believe the stock market offers them a path to get rich quickly.
What they don't seem to understand is that it's only possible to get rick quick is by committing huge amounts of money in one or only a few stocks and then pray that it works out.
Those who follow this path often choose to play is the F&O segment to increase leverage. They hope this will boost their return on investment and thus, make more profits at a faster pace.
Alas, this path to supposed riches has proven itself to be the choice of fools.
Most investors who put all their eggs in one stock (or very few stocks) and try to increase their returns with leverage, end up losing their all money. On this path, all it takes is for one call to go against you to destroy your portfolio.
You may get lucky for a while but eventually, your luck will run out.
2. Penny stocks are the best way to get rich
This is another common investing myth.
Many investors have made their fortunes in the stock market without investing in even a single penny stock in their lives.
But this myth refuses to die.
Many retail investors seem to think penny stocks are their ticket to big profits in the stock market.
Now, they are not necessarily wrong. Penny stocks are known to rise spectacularly. It's this sharp rise that catches everyone's attention.
In a bull market, more than a few penny stocks will do well. Some will, most certainly become multibagger penny stocks.
This convinces retail investors than penny stock investing is their best bet to get rich in the stock market.
What they don't realise is that investing in penny stocks is perhaps the best way to destroy their portfolios.
The reason for this is simple. Most stocks in the market have very low market capitalisation i.e. they're tiny stocks. Not all of them are penny stocks but most of them are.
Their fundamentals are dubious. Their management quality is doubtful. These stocks are very vulnerable to the actions of stock market operators.
Only a few of them are even worth considering as long term investments. And most investors won't find these needles in the haystack.
Unless you plan to devote a huge amount of time and effort to studying these firms and are willing to take a massive risk with your money, it's best to avoid them.
3. You need to borrow money to make it big in the stock market
Many investors and traders in the stock market are against using their own money beyond a point.
They prefer to play with borrowed money i.e. leverage. They do this via the F&O segment or by taking loans from their bank or broker.
They believe the less money they have on the line the better it is. To prevent damage to their portfolios they employ many risk mitigation tools like stop losses and money management.
These are usually investors with some experience and sophistication. However, the risk here is very real. While one loss may not wipe out their portfolio, a long losing streak will.
And if you invest for long enough, a long losing streak is inevitable.
4. You only need a few good stocks
This is, strictly speaking, not an investing myth but it's important to include it in this list.
Once investors acquire a level of knowledge, they realise something important. Most of their gains have come from just a few stocks. They also realise this is the case with their friends and family too.
Thus, they wonder if they only need a few good stocks. After all, why go to all the trouble of building a 20 stock portfolio if most of the profits will come from just 2 or 3 stocks.
Why not look for those few stocks that could turn into multibaggers? Isn't this a logical strategy?
Yes and no.
It's true that only a few stocks will provide most of your investment returns. This is true for every investor, even Warren Buffett (Apple) and his mentor Benjamin Graham (Geico).
In the Indian market, we know the biggest contributor to the late Rakesh Jhunjhunwala's portfolio was Titan Company.
But this doesn't mean you can just go looking for the next Titan and put all your money in it.
By their very nature, these are very rare stocks. The chances that you will find them are slim. And even if you find them, you may sell them too soon. Or perhaps hold on to them long after they don't deserve to remain in your portfolio.
Then there is also the risk that you might mistake a fundamentally poor stock for the next Titan or the next Infosys...and put a lot of money into it.
In such cases, the losses could destroy your portfolio.
5. Smallcaps and microcaps do better that largecaps
This is a myth because the statement is incorrect.
Here's the correct statement...
Fundamentally strong smallcaps and microcaps with good growth prospects, run by honest and competent management, do better than largecaps on average, and only in the long term.
All aspects of the statement above need to be true for it to be true as a whole.
By all means invest in smallcaps and microcaps. The best microcap stocks and the best smallcap stocks can be very rewarding.
But please understand that you should pick only those that are fundamentally sound. They should have a strong growth runway ahead of them. And the management should be beyond question.
If all these points are not checked, you are investing based on a myth.
And it could destroy your portfolio.
We hope this article has provided you with the knowledge to ensure you don't fall prey to these 5 common investing myths.
Stay clear of them to protect your portfolio.
Happy investing!