Penny Stocks to Avoid in the Stock Market Today
Sep 25, 2023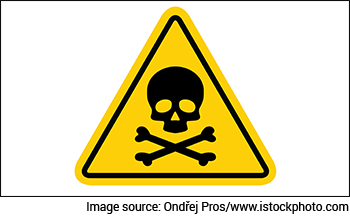 How many penny stocks do you have in your portfolio right now?
If you're active in the stock market, it's likely that you either have or had at least one, probably more.
And why not? After all, penny stocks are the among the most popular stocks in this bull market, especially for the retail crowd.
These stocks have offered the aam investor and trader a great opportunity to make money fast. Of course, they have grabbed this opportunity with both hands.
However, the enthusiasm for penny stocks has been going on for far too strong. These stocks have raced far ahead of their fundamentals.
In the 2020-21 run up in the market, penny stocks were everyone's favourite. Then came the bad year of 2022 when these stocks were hammered. This lasted till the first few months of this year. But then these stocks were off to the races once again.
And that has brought to the fore the serious risks in these stocks. The recent correction in the market has only highlighted these risks.
Penny stocks are extremely volatile. They have the potential to deliver multibagger returns in a few months. But they can also crash is short order. Corrections of 80-90% are common in this space.
As long as the market is going up, these stocks can reward investors with huge returns. This is why retail investors chase multibagger penny stocks in India with great enthusiasm.
And it's not just retail investors. Even the biggest player in the market buys them. Check out the top penny stocks held by LIC.
This desire is especially seen in the case of fundamentally strong penny stocks in India. These stocks will always find eager buyers on every correction as long as the market trend remains up.
But as soon as the market changes direction, these stocks crash. Retail investors have experienced such crashes in the not too distant past.
So if you've invested in penny stocks, it's vital to know how to filter out poor quality penny stocks.
The first thing to understand about these stocks is that they're plagued with many issues. Som of these are persistent losses, sluggish revenue growth, high debt, low promoter holding, high promoter pledging, poor corporate governance, and more.
These are all very good reasons to not consider them to be prudent investments.
A simple reality of the stock market is that you're risking the safety of your hard-earned money if you invest in bad penny stocks.
Would you invest in a large-cap stock if the company had a history of making losses or a bad corporate governance? No, right?
Use the same logic with penny stocks too.
Just because these stocks can go up a lot is not a good enough reason to buy them. The risk-reward equation is not in your favour. If these stocks crash, your capital will be at risk. Even worse, penny stocks, unlike bluechips, often don't recover after the crash.
We've already seen this happen in the Indian stock market many times with innumerable penny stocks.
First time investors realise that penny stocks are not great investments when the market turns down. In fact, they realise these stocks are more likely to be wealth destroyers than wealth creators.
So how can identify bad penny stocks?
Here's a handy checklist that you can use to filter out bad penny stocks.
First, the company in question must have a strong balance sheet.

Very often investors think penny stocks are just ticker symbols. They ignore the business behind the stock. This is a big mistake. If the company does not have a strong balance sheet the stock shouldn't be in your portfolio.

Avoid all penny stocks that have high debt. By high debt, we mean a debt to equity ratio higher than 1. In other words, reject all penny stocks in which the debt is higher than the net worth. Ideally, the ratio should be less than 0.5.

Also, a healthy cash balance is a big positive.
Second, the company's owner should have significant stake.

Ideally, the promoters should own at least 50% of the shares. A good thumb rule is to reject all penny stocks in which the promoter has less than 30% stake. Also, pledging of shares by the promoters should be a strict NO.
Third, look for long-term business viability.

Penny stocks can deliver great returns in the short term. That's why they are so popular. But they can deliver spectacular returns in the long term. These are the huge 50 and 100 baggers you hear about which have changed people's lives.

This happens when the company delivers good growth in the long term. For that to happen its business model should be viable. Look for companies that are likely to be around at least a few years from now.

Reject all penny stocks in which the underlying business is not viable.
Fourth, the company must be generating income.

By this we mean it must be profitable. Many penny stocks have exciting stories about their future driving them. But are they profitable? If the promised profits are all in the future and the company is making losses today, stay away.

Reject all loss making penny stocks.
Fifth, the stock should be cheap.

By cheap we mean the valuations should be deeply discounted. And this is a very important point. We don't mean 'reasonably priced'. We mean cheap.

Most penny stocks that do well, go up within a year or two, assuming there's no bear market in between. This is because the market usually needs one or two years to recognise the potential of a good quality penny stock.

If you buy a penny stock at a PE ratio of 15 and after two years the market has taken it to a PE of 30, the stock would have only doubled, assuming earnings stayed constant. But if you bought the stock at a PE of 5, it would have gone up six times!

This is also a great way to minimise risk. If a stock is already trading a deeply discounted valuation, then the market has already factored in any bad news.
So there you have it.
If you follow these five points, you will be able to weed out bad penny stocks so that they never make into your portfolio.
The penny stocks that pass these filters, will be the ones you should analyse carefully before making a buying decision.
Happy Investing!
Investment in securities market are subject to market risks. Read all the related documents carefully before investing
Want to Grow Your Wealth With Safe Stocks?
If you want a simple, safe, and hassle-free approach to long term wealth building...
Without having to worry about negative news or every little downswing in the market...
And without having to worry whether your investments will actually "deliver"...
You must read our note on Blue Chip Stocks now.
Details of our SEBI Research Analyst registration are mentioned on our website - www.equitymaster.com
Disclaimer: This article is for information purposes only. It is not a stock recommendation and should not be treated as such. Learn more about our recommendation services here...