Top 5 IPOs to Watch Out for in 2024
Sep 25, 2023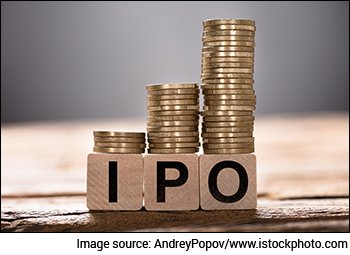 It's raining IPOs in the Indian primary market.
The Indian IPO market has witnessed exceptional success in 2023 so far, with companies looking to cash in on the record rally on Dalal Street.
As of 22 September 2023, over 100 SME public offerings and 27 mainline IPOs have been listed on the stock markets.
The demand for IPOs has seen a significant surge this year, in contrast with the tepid response to public issues in 2022.
The current surge in IPO activity reflects trends reminiscent of 2021 when companies raised a record Rs 1.1 trillion (tn) through public offerings.
The resurgence in IPO enthusiasm in 2023 is due to several factors, including increased investor appetite and Dalal Street's record run.
The IPO frenzy is set to gain momentum, with many mainline and SME public issues in the pipeline.
Looking ahead to 2024, here are five IPOs poised to make their debut in the market.
#1 Ola Electric
First on the list is Ola Electric.
Ola Electric is India's leading electric two-wheeler company. It sells a range of electric scooters, including the S1 and S1 Pro.
It has a manufacturing facility in Krishnagiri, Tamil Nadu, the largest two-wheeler EV manufacturing factory in India.
Ola Electric is backed by several high-profile investors, including SoftBank, Tiger Global, and Temasek.
The company reported a revenue of US$ 335 m (Rs 27.3 bn) for the financial year 2023. This revenue was short of the company's internal target of US$ 1 bn. It further reported an operating loss of US$ 136 m.
This was due to supply chain disruptions and quality issues. The company also had to recall some of its scooters due to safety concerns.
Ola Electric sold over 150,000 electric scooters in FY23, making it the market leader in India. The company's sales were driven by its S1 and S1 Pro electric scooters in the second half of 2021.
The company has raised over US$ 2 bn in funding to date.
The IPO is expected to be one of the largest IPOs in India in recent years.
Ola Electric is set to file its regulatory papers for its initial public offering (IPO), totalling nearly US$ 700 m, before October.
Going forward, Ola Electric plans to launch its first electric car in 2024.
The company has also announced plans to launch electric motorcycles and electric trucks in the future.
#2 PhonePe
Second on the list is PhonePe.
PhonePe is an Indian digital payments and financial services company headquartered in Bengaluru, Karnataka, India.
PhonePe is one of the leading digital payments platforms in India. It has over 440 m registered users and over 200 m monthly active users.
PhonePe is accepted as a payment option by over 35 m offline and online merchant outlets, constituting 99% of pin codes in the country.
Digital payments service provider PhonePe is planning for an IPO in 2024-25. This decision will depend on several factors, including the state of the economy, the competitive landscape, and its execution.
The fintech platform secured an additional US$ 200 m in primary capital from Walmart at a pre-money valuation of US$ 12 bn in March. Between the financial year 2020 and financial year 2022, the company has achieved a remarkable 47% Compound Annual Growth Rate (CAGR) in its revenue.
Concurrently, its operating losses have significantly reduced from Rs 15.4 bn in FY 2020 to Rs 6.7 bn.
Going forward, PhonePe plans to expand its merchant network in the next five years.
#3 Aakash
Third on the list stands Aakash.
Aakash is a leading test preparation company in India, with over 325 centers in India.
The company offers a range of courses, including preparation for engineering, medical, and other competitive exams. Aakash is a subsidiary of Byju's, the leading tech company in India.
Byju's Aakash IPO is expected to be launched in the middle of 2024.
The IPO is expected to raise around US$ 1 bn, which will be used to expand Aakash's infrastructure and to develop new products and services.
Its revenue has grown significantly in the past three years, from Rs 15 bn in FY21 to Rs 30 bn in FY23. This represents a CAGR of over 26%.
The company's revenue growth is due to increasing demand for test preparation services in India.
Going forward, the company's revenues are predicted to grow at a compound annual growth rate (CAGR) of 9.3% over 2020-25.
This will be due to the online test preparation segment, which is estimated to increase at a CAGR of 42.3% over the same duration.
#4 PayU
Fourth on the list is PayU.
PayU is one of the leading payment gateways in India, with a market share of over 20%. The company offers a range of payment solutions, including credit and debit card payments, net banking, UPI, and wallet payments.
PayU is also a prominent player in the lending business, offering loans to merchants and consumers.
The fintech and payment processing firm PayU, backed by Netherlands-based technology investment giant Prosus, is looking to list in India sometime next year. The fintech firm is looking at a US$ 6-6.5 bn valuation.
The company is expected to file a draft red herring prospectus (DRHP) by the end of this year or early next year.
The company reported a revenue of US$ 400 m for the financial year that ended in March 2023, registering a growth of 31%. Its profit for the same period was US$ 60 m, up from US$ 45 m in the previous year.
PayU's revenue growth is due to its vigorous market share and position in the Indian payments market.
Going forward, it plans to expand its product portfolio by adding new services.
#5 Swiggy
Last on the list is Swiggy.
It is an online food ordering and delivery platform. It was established in 2014 in Bangalore and currently serves over 500 cities in India.
Apart from food delivery, Swiggy delivers groceries and packages through Swiggy Instamart and Genie. Swiggy is one of the leading food delivery companies in India, with a market share of over 50%.
Swiggy is planning to go public in 2024, with a valuation of around US$ 10.7 bn.
The company has hired investment banks to advise on the IPO and is expected to file its prospectus with the Securities and Exchange Board of India (SEBI) in the coming months.
The IPO will help Swiggy to raise capital to fuel its growth and expansion plans.
Swiggy's food delivery business turned profitable in the March quarter of FY23 (Q4 FY23) after considering corporate costs and excluding employee stock options (ESOP).
This is a milestone for food delivery globally, as Swiggy has become one of the few global food delivery platforms to achieve profitability in less than nine years since its inception.
Swiggy food delivery turning profitable also comes at a time when the Bengaluru-based on-demand delivery platform has undergone reductions since the start of this year as it prepares for a public listing.
These came in the form of layoffs, shutting down some of its business verticals, and additions to its Board of Directors.
Aside from its meat delivery vertical, Swiggy has also shut down its premium grocery delivery business - Handpicked.
In March this year, the firm also sold its cloud kitchen business, Swiggy Access, to Kitchens@ in a share-swap deal, through which it rented out kitchen spaces to restaurants.
The company aims to increase its consumer base with a boom in surge in travel and the festive season going forward.
Conclusion
Investing in IPOs offers potential for significant growth as these companies are often in their early stages.
IPOs can provide access to innovative businesses and technologies, diversify your investment portfolio, and enhance liquidity by making previously privately held companies publicly traded.
However, it's essential to consider the risks associated with IPOs. They can be highly volatile, with prices subject to significant fluctuations.
New public companies may lack a track record, making it challenging to assess their long-term prospects. Limited information may be available, and lock-up periods can lead to added volatility.
The upcoming year 2024, being an election year, introduces an element of uncertainty that can further amplify volatility in the IPO markets.
Changes in government policies and regulations resulting from the elections can have a direct and immediate impact on the business environment, potentially affecting the performance of newly public companies.
Prior to investing in an IPO, thorough research, including an understanding of the company's financials and competitive position, is essential.
For more information on IPOs, check out the list of upcoming IPO's.
Also, watch the below video where Richa Agarwal explains what to look for in a winning IPO.
Investment in securities market are subject to market risks. Read all the related documents carefully before investing
Want to Grow Your Wealth With Safe Stocks?
If you want a simple, safe, and hassle-free approach to long term wealth building...
Without having to worry about negative news or every little downswing in the market...
And without having to worry whether your investments will actually "deliver"...
You must read our note on Blue Chip Stocks now.
Details of our SEBI Research Analyst registration are mentioned on our website - www.equitymaster.com
Disclaimer: This article is for information purposes only. It is not a stock recommendation and should not be treated as such. Learn more about our recommendation services here...