Aditya Birla Sun Life AMC Makes Lukewarm Debut on the Bourses. Stock Dips Post Listing
Oct 11, 2021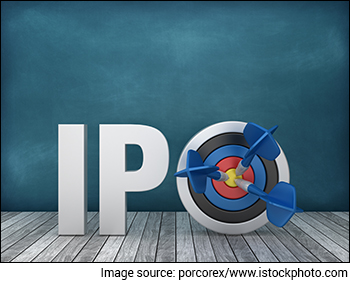 Shares of Aditya Birla Sun Life AMC made a tepid debut on stock exchanges. The scrip got listed at Rs 715 on NSE over its issue price of Rs 712.
On BSE, Aditya Birla Sun Life AMC stock opened unchanged at Rs 712 marking a lacklustre opening in the bustling initial public offering (IPO) market.
According to BSE data, the market capitalisation of the company stood at Rs 205.1 bn post listing.
The promoted company raised Rs 27.7 bn through its public issue which was a complete offer for sale (OFS) by two promoters.
The mutual fund company is the fourth fund house to get listed on exchanges. So far, HDFC AMC, Nippon Life India AMC, and UTI AMC are listed.
Aditya Birla Sun Life AMC is the largest non-bank affiliated AMC in India by quarterly average assets under management. It's the fifth largest asset management company of the country on the basis of assets under management (AUM).
--- Advertisement ---
Rahul Shah's Lazy Millionaire Summit Is Now LIVE...

Discover the Master Key to Turning Every Market Crash to Your Advantage

Hurry up! Join in now...

Click Here to Join the Lazy Millionaire Summit
------------------------------
Aditya Birla Sun Life AMC received decent response from investors
The largest non-bank affiliated AMC in India by quarterly average assets under management had closed its IPO on 1 October 2021 which saw lower than expected subscription of 5.25 times.
The issue received bids for 14.59 crore equity shares against the offer size of 2.77 crore equity shares, garnering bids for Rs 10,395 crore from investors.
Qualified institutional investors had seemed to be aggressive as they had put in bids 10.36 times their reserved portion. The part set aside for non-institutional investors was subscribed 4.39 times and that for retail investors was subscribed 3.24 times.
Motive behind the public offer
The net proceed from the IPO will be utilised to achieve the benefits of listing the equity shares on the stock exchanges and carry out the OFS of up to 39 m equity shares by the selling shareholders.
Selling shareholders of the company include Aditya Birla Capital and Canadian firm Sun Life AMC. Both the promoters will jointly sell a 13.5% stake in the company through the IPO.
Equitymaster's Stock Screener: Identifying High-Potential Stocks Has Never Been this Easy
Company financials
Aditya Birla Sun Life AMC has been in the top five list of fund houses with highest AUM and consistent growth in profit. It has a track record of delivering robust financial performance.
It holds the sixth position among the top 10 AMCs in terms of net profit to AUM as of the financial year 2021.
Here's a table comparing the company's financials over the past three years.
| (Rs m) | FY19 | FY20 | FY21 | Jun-20 | Jun-21 |
| --- | --- | --- | --- | --- | --- |
| Revenue | 14,073 | 12,348 | 12,058 | 2,607 | 3,362 |
| Revenue Growth (%) | - | -12% | -2% | - | 29% |
| Expenses | 7,615 | 5,740 | 5,100 | 1,306 | 1,304 |
| Net Profit | 4,479 | 4,942 | 5,277 | 988 | 1,565 |
| Net Profit Margin (%) | 32% | 40% | 44% | 38% | 47% |
| Net Worth | 12,206 | 13,169 | 17,046 | 14,157 | 18,022 |
| Return on Net Worth (%) | 37% | 38% | 31% | 7% | 9% |
Data Source: RHP
Overview on asset management companies in India
The Indian mutual fund industry has a history of over 50 years, starting with the passing of an act for the formation of UTI, a joint initiative of the government and the RBI in 1963.
Since then, the mutual fund industry has seen increased participation due to growing awareness, financial inclusion, and improved access to banking channels.
The aggregate AUM of the Indian mutual fund industry has grown at a healthy pace over the past 10 years, against the backdrop of an expanding domestic economy, robust inflows, and rising investor participation, particularly from individual investors.
Average AUM grew at a compound annual growth rate (CAGR) of 16.4% to Rs 33.2 tn as of June 2021 from Rs 7 tn as of 2011.
--- Advertisement ---
There is a new paradigm shift currently unfolding across the global economic landscape...

And at the heart of this massive SHIFT is...

INDIA!

India is on the verge of a multi-trillion-dollar rebirth that could potentially mint countless new millionaires...

If you are on the right side of this mega shift, then it could be your biggest opportunity to build potentially massive wealth over the long term.

Click here to find all the details...
------------------------------
Banking on brand, rising SIPs, and flagship schemes
Over the last seven decades, the Aditya Birla group has grown to become one of India's largest and most respected corporate groups. The group has a strong track record with leadership position in many sectors.
Investments through the systematic investment plan (SIP) route have become popular and on the rise for quite some time now.
SIPs accounted for 41.7% of the company's total equity-oriented mutual fund AUM and 34% of total individual investor mutual fund AUM, as of June 2021.
The company's outstanding SIPs have more than tripled from just Rs 860,000 as of March 2016 to Rs 2.8 m as of June 2021.
This led to a rise in its share of SIP AUM from 25.7% in March 2016 to 41.7% as of June 2021, which is higher than the industry share of 31.4%.
Aditya Birla Sun Life AMC manages 112 mutual fund schemes as of June 2021, several of which have recorded superior performance compared to industry averages. It also manages six domestic FoFs.
The company's flagship schemes include Aditya Birla Sun Life Frontline Equity Fund and Aditya Birla Sun Life Corporate Bond Fund.
Its frontline equity fund has grown to become the fourth largest among the large cap equity schemes of the top 10 AMCs in India, in terms of QAAUM.
Meanwhile, its corporate bond fund is the third largest corporate bond fund in India, in terms of QAAUM.
13 of its top open-ended schemes accounted for 64.4% of QAAUM and have outperformed peers under the 10-year annualised return horizon.
Grey market premium ahead of listing
Ahead of listing, the company was quoting a mild premium of Rs 25-30 in the grey market, as the mutual fund player was unable to keep the momentum going despite the secondary market hovering near lifetime highs.
The low grey market premium and response to the public issue, rising competition and complete OFS issue could be some reasons for low listing gains, though the company has good financials track record, diversified distribution network, strong promoters background and brand position, and long-term track record of innovation in and use of technology.
About Aditya Birla Sun Life AMC
Incorporated in 1994, Aditya Birla Sun Life AMC is set up as a joint venture between Aditya Birla Group and Sun Life AMC of Canada.
It is India's largest non-banking affiliated fund house in terms of assets under management (AUM) and fourth overall, after SBI MF, HDFC MF, and ICICI Prudential MF as of June 2021.
Since its inception, the fund house has established a geographically diversified pan-India distribution presence covering 284 locations spread over 27 states and six union territories.
As of June 2021, the company managed 118 schemes comprising 37 equity schemes, 68 debt schemes, two liquid schemes, five ETFs (exchange-traded funds), and six domestic FoFs (fund of funds).
To know what's moving the Indian stock markets today, check out the most recent share market updates here.
Disclaimer: This article is for information purposes only. It is not a stock recommendation and should not be treated as such. Learn more about our recommendation services here...