5 EV Stocks to Watch Out for Potential Multibagger Returns
Oct 17, 2022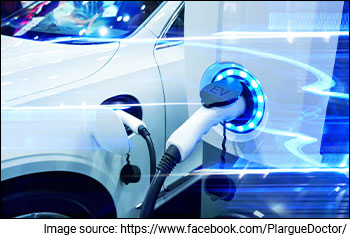 The electric vehicle revolution is upon us, with electric companies ranging from Tesla to General Motors to Ford racing to make their EV offerings available.
Indian companies too aren't far behind. The revolution has taken the entire Indian auto industry by storm. All segments of the sector are ripe for disruption.
While there are a lot of EV stocks out there, only a few of them have the potential for multi-bagger returns.
Here are five.
#1 Amara Raja Batteries
First, on our list is Amara Raja Batteries.
The company is India's second-largest automotive batteries manufacturer. It has set its sights on the electric vehicle (EV) sector and is firmly poised to capture future growth opportunities.
The company will be investing around Rs 70 bn in lithium-ion over the next 5-10 years, while continuing its focus on traditional lead acid batteries.
In February 2021, the company set up India's maiden technology hub to develop lithium-ion cells, at its Tirupati facility in Andhra Pradesh. Amara Raja invested Rs 200 m into the hub.
The company has taken the first steps towards its next phase of growth in the New Energy business by supplying li-ion battery packs to three wheelers.
For the technology, it has invested in two start-ups (Log9, InoBat) and is open for more partnerships, in addition to organically developing technology.
The management has said its immediate focus is on expansion of the pack and charger business for EVs. It soon plans to enter cell manufacturing through a customer qualification plant.
Capex in the financial year 2023 is expected to be in the Rs 5-5.5 bn range, for which it will be investing in the li-ion cell technology.
Amara Raja Batteries has negligible debt on the balance sheet, despite annual capex of over Rs 5 bn. The company will continue to fund all its capex and working capital requirement from its internal accruals. Hence it will continue to have a negligible reliance on debt.
The company's performance in the last three years has been subdued due to the pandemic and increasing raw material costs. It's revenue increased at a CAGR of 9% in the last three years while its net profit increased at a CAGR of only 2%.
However, going forward, the company's revenue is expected to grow in the medium term driven by a steady offtake by automobile OEMs, pick up in industrial activities and focus on exports.
Profitability is also expected to improve supported by higher volumes, likely proposed price hikes and expected softening of lead prices.
To know more about the company, check out the company factsheet and latest quarterly results.
#2 Kabra Extrusiontechnik
Second on our list is Kabra Extrusiontechnik.
The company is a market leader in manufacturing plastics extrusion machinery.
In simple words, KET manufactures and installs for its clients the machines that make plastic pipes and packaging films. These end products cater to multiple industries - agriculture, irrigation, housing, infrastructure, construction, telecom and flexible packaging.
While the plastics and packaging industry have been driving the company's revenue so far, what makes the company more interesting is it's foray in the electric vehicle (EV) space.
In the financial year 2021, the company decided to venture into the electric vehicle (EV) segment via its battery division, Battrixx. Battrixx is positioned to provide a wide range of advanced Li battery packs with smart battery management system (BMS).
Battrixx continues to acquire the top OEMs (Original Equipment Manufacturers) in the two-wheeler segment. The company is also actively engaged with OEMs for the electric three-wheeler segment and is exploring segment of Energy Storage Systems (ESS).
In the June 2022 quarter, the division posted a multifold jump in revenue at Rs 479 m from Rs 31.8 m in the year-ago period. Backed by strong orders, the division also turned profitable.
Apart from this, Kabra Extrusiontechnik's financials provide immense comfort, making it one with the potential for multibagger returns.
The company has managed to grow its sales at a 18% CAGR over last three years and net profit at a CAGR of 8%. Its operating cash flows have also been consistently positive.
The debt on the balance sheet has been negligible. Further, the company has been paying dividends consistently, with average pay-out ratio over last three years at 43%.
To know more about the company, check out the company factsheet and latest quarterly results.
#3 Minda Corporation
Third on our list is Minda Corporation.
Minda Corporation is the flagship company of Spark Minda (part of erstwhile Minda Group). It is a leading auto component supplier that caters to both domestic and global companies.
It distinguishes itself in the EV supply ecosystem due to its specific focus on green mobility, with technology and digitisation at the core.
To ride the EV opportunity, the company has set up an in-house R&D facility. It has also struck technical collaborations with global partners to bring quality, scalable, and cost effective EV solutions. The Spark Minda Technical Center is an investment in this direction.
The company's products that cater to the EV opportunity include DC/DC convertors, battery chargers, motor controllers, vehicle control units, etc.
Minda Corporation has also created a TGU (Telematics Gateway Unit) for EV two-wheelers that converts a vehicle into a smart vehicle.
The technology allows it to embed telematics into a battery pack or a Vehicle Control Unit (VCU), a speedometer or a standalone TGU. This can be applied to the entire two-wheeler EV space which could be over two million units per annum in a few years.
Apart from revenue from software subscriptions and data, this unit laces the company high on the electronics and software value chain. This will ensure additional revenue and higher profits.
Importantly, it will help the company to be a SAAS (software as a service) vendor in the connectivity services marketplace.
The company's numbers took a hit in the last three years due to the pandemic. Its revenue degrew by marginally while net profit grew by only 2%.
However, the company is set to benefit from the revival in the auto industry. Its presence in emerging technologies and technologically advanced products, will help drive further growth.
To know more about the company, check out its company factsheet and latest financial results.
#4 Uno Minda
Fourth on the list is Uno Minda.
Uno Minda, previously known as Minda Industries, is the flagship company of the N.K. Minda Group. It's one of the most diversified auto component manufacturers in India.
The company's market leadership is noteworthy. It's the largest switch player in India and the second largest globally in the horn segment. It's also the third largest auto lighting player in India.
Even as the company's product portfolio remains majorly powertrain agnostic, it has steadily diversified to cater to the EV industry.
The company recently collaborated with FRIWO AG, a German company manufacturing digitally controllable power supply units and drive solutions. This JV is expected to substantially increase its presence in the EV industry.
Other collaborations include Kosei Group for alloy wheels, Tokai Rika Company for switches, seat belts and gear shifters, and AMS Company for lightings.
Over the years, Uno Minda has focussed on maintaining healthy financials, characterised by strong debt coverage indicators. Despite sizeable investments undertaken for organic and inorganic growth, as well as group consolidation, the company's debt to equity ratio stands at 0.3x.
Its revenue has grown at a CAGR of 12% in the last three years while net profit has grown at a CAGR of 7% aided by an expanding product portfolio, as well as new orders secured across product categories and OEMs.
Going forward, the company is expected to continue to maintain its leadership position in key product segments.
To know more about the company, check out the company factsheet and latest quarterly results.
#5 Sona Comstar
Last on our list is Sona Comstar.
The company is one of India's leading automotive technology companies.
It designs, manufactures, and supplies highly engineered, mission-critical automotive systems and components to automotive OEMs across the world. Around 75% of its revenues are from overseas.
The company has been increasing its focus on electric vehicle segment. EVs have become a significant part of the company's portfolio and account for 62% of the net order book.
The company expects its revenue share from the EV segment to touch 50% (29% at present) in the next five years on the back of a strong pipeline of orders and an expanding EV market. Most of the revenues which the company generates is from the EV segment.
The company now has 8.7% market share in the global market in Battery Electric Vehicle (BEV) Differential Assembles, 5% in Differential Bevel Gear, and 3% market share in Starter Motor.
The dependence on pure ICE is also reducing, going down to 18% from 25% last year.
The company is operating at peak capacity utilisation and plans to incur capex of Rs 7-7.5 bn in the financial year 2023. This would be towards expansion of the assembly line in Manesar and the gears facility in Chakkan.
The capex is largely order-backed and is aimed at achieving increased capacity, higher margins, and increasing the scale of operations.
Sona Comstar's revenue has grown at a CAGR of 40% in the last three years, while net profit has grown at a CAGR of 50%. This has been driven by customer additions, execution of the new orders, and improving realisations from the EV portfolio.
The company also has negligible debt on its books.
Going forward, the electrification plan of major global original equipment manufacturers as well as a recovery in exports markets bode well for the company in the medium term.
To know more, check out company factsheet and latest quarterly results.
To conclude
The future of electric vehicles is certainly exciting.
While it's still too early to accurately predict when these companies will reach their full potential, but if they can keep up with the growing demand, it's possible these stocks will significantly reward patient investors over the long-term.
All the hype surrounding EV stocks is for a good reason. You just need to invest in the right EV stocks which can make you a fortune.
However, before investing in any EV stocks, make sure you check out this article in one of the recent editions of Profit Hunter: This is What You Must Know Before Investing in EV Stocks
You can also check out the playlist on electric vehicles on Equitymaster's YouTube channel for more information on sector.
Now Before You Go, This is Something You Need to Know...
Recently, our co-head of research, Rahul Shah uncovered these 3 amazing stocks.
All 3 of them are very strong on fundamentals.
Not only that... they are also the front-runners in riding what Rahul calls India's third giant leap.
A leap that could potentially generate wealth far beyond anything we have seen till now.
Rahul shared his entire research on this subject at his recent special event... including details of these 3 must own stocks.
Disclaimer: This article is for information purposes only. It is not a stock recommendation and should not be treated as such. Learn more about our recommendation services here...
Ayesha Shetty is a financial writer with the StockSelect team at Equitymaster. An engineer by qualification, she uses her analytical skills to decode the latest developments in financial markets. This reflects in her well-researched and insightful articles. When she is not busy separating financial fact from fiction, she can be found reading about new trends in technology and international politics.