My Top 10 Stocks for Accelerated Profits
Oct 18, 2019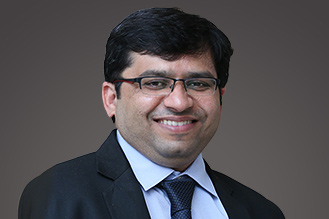 Rahul Shah is Equitymaster's co-head of research and investing systems expert. He is the editor of the systems-based recommendation service Microcap Millionaires, a deep value investing service that has beat the Sensex 2x since inception.
He is also the editor of Equitymaster's free newsletter read by over 300,000 subscribers - Rahul Shah's Profit Hunter.
Rahul believes in building investing systems which can beat the market with discipline over emotion. Using his highly-profitable Accelerated Profits system, he has picked the top 10 stocks to buy in the market today.
We highly recommend listening to Rahul's insights as well as his top 10 stock recommendations.
At the Accelerated Profits Summit, Rahul Shah shared details of his top 10 stock picks. Don't miss out on this great money-making opportunity! Get the details of these stocks here.
Know Your Editor
Rahul Goel, CEO of Equitymaster, learned the values of honest, independent research very early in life. He first joined Equitymaster in 1995. After a break to get a double postgrad in finance, Rahul came back to Equitymaster in 1999. He was responsible for building the research effort at Equitymaster. In 2008, he took charge as the CEO. Over the years, he has held aloft the standard for honest, transparent, and unbiased research on the stock markets. Along with a very talented team, he has helped build Equitymaster into India's most trusted research house, with over a million readers.
Sarit Panackal, is Managing Editor at Equitymaster. Sarit found his calling at the age of 19 while in engineering college. Fascinated with the stock market, he spent more time studying finance than engineering. He joined Equitymaster as an analyst in 2013. He has worked closely with editors, Rahul Shah, Richa Agarwal, Radhika Pandit, Ankit Shah, and Vivek Kaul. As Managing Editor, he oversees Equitymaster's publications and ensures the highest quality of content reaches you, the reader.