Diwali to Diwali: Best Performing Penny Stocks of 2022
Oct 24, 2022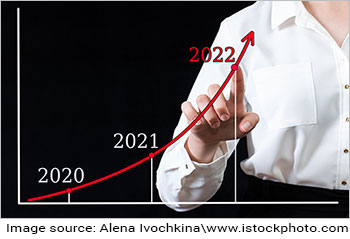 Samvat 2078 was eventful. Perhaps that's an understatement but we can't blame anyone for being unable to foresee what was about to happen in the year gone by.
Last Diwali, no one could have guessed the chaos that were about to come in a few months.
Or the volatility.
Russia-Ukraine war, Europe's energy crisis, not to mention inflationary pressures which was the main drag for the year.
While a recover was on the cards, not many would have guessed such a swift recovery that followed post June 2022.
The recovery saw fundamentally strong stocks deliver multibagger returns within the next few months.
Smallcap stocks in particular gained traction. Gaining attention is usually the job done well by penny stocks but given the market volatility, it appears penny stocks lost their shine.
Not all of them though.
In today's article, we take a look at the best performing penny stocks from last Diwali to this Diwali.
We've considered stocks trading below share price of Rs 100 on last Diwali day, i.e. 4 November 2021 and the fastest growing ones since then.
#1 SEL Manufacturing
Trading at less than Rs 10 in November 2021, SEL Manufacturing has delivered 10,869% returns and currently trades at Rs 699.
It peaked at Rs 1,238 in May this year.
SEL Manufacturing is in the business of manufacturing, processing and trading of yarn, fabric, ready-made garments and towels.
The company was put under the Insolvency Resolution Process (IBC) between April 2018 and March 2021. The scrip's trade was halted on 14 October this year over the proceedings.
Despite being a loss making entity, the company has stood the storm in 2022. It has reported losses for seven past years out of eight.
Promoters of the company hold 75.2% of the total equity while 23.5% is held by financial institutions. Which leaves very thin volumes for retail individuals, 1.2% or 392,403 shares to be precise. A classic example of a penny stock rallying owing to low free float.
Check out its shareholding pattern here.
#2 Kaiser Corporation
Trading at less than a rupee in November 2021, Kaiser Corporation (erstwhile Kaiser Press) has delivered 9,745% returns in the Hindu Calendar year.
The stock currently trades at Rs 57 having peaked at Rs 131 in May this year.
The company operates in the commercial services industry. Label, stationery, magazine, and carton printing are its core competencies. Through its subsidiaries, the company has expanded its business into engineering goods, electric and mechanical heat tracing, and turnkey projects.
Some of its clients include IOC, HPCL, L&T, Punj Lloyd, Tata group, BHEL, NCC, Lubrizol, ONGC, among others.
#3 Ambar Protein
Edible oil company Ambar Protein with a marketcap of Rs 3.2 bn is the next on this list.
Shares of the company have rallied over 3,000% from Rs 17.5 in November last year to Rs 554 at present.
The company has a refining plant at Chandgodar, Ahmedabad with a capacity of 110 tons of refined oil per day. In the year gone by, the company refined close to 21,240 MT of cotton seed oil in its refinery.
What could have sparked a rally in the stock price is the increase limit in borrowing to Rs 1 bn in August 2022.
Its shareholding pattern for June 2022 shows that out of 5.75 million total shares outstanding, promoters hold 74.97% stake while individual shareholders own 24.4%.
In this year's annual report, the company stated that the long-term outlook for edible oil demand in India is favorable due to the expectation of increasing population and increase in per capita consumption.
#4 IKAB Securities
Next on the list we have a microcap stock involved in the NBFC space.
IKAB Securities is engaged in the NBFC business and performs mutual fund distribution, IPO activities, life insurance, providing loans and other financial services.
The company can be classified as a firm which pivoted its business and thrived as originally, it was established as a textile company for manufacturing yarn.
Shares of the company have rallied from Rs 53 in last November to Rs 1,086 at present. This results in gains of 1,943%.
The gains can be attributed to a change in management in the year gone by where Madhusudan Kela acquired 84% of the share capital from promoters.
#5 Gensol Engineering
You would have probably heard of this company involved in the electric vehicle and renewable energy space.
Shares of Gensol Engineering were trading at Rs 72 last November. Today, shares trade at Rs 1,290. This results in a massive gain of 1,682%.
Gensol Engineering was initially a carbon credit advisory firm. Established in 2007, Gensol Engineering was a lead player in its field in 2010. But as the carbon credit market crashed, Gensol Engineering was suddenly out of business.
However, very soon after this downfall, Gensol Engineering came back stronger, this time in the field of Solar Energy. Gensol Engineering has become a one-stop solution for various solar energy needs.
In May 2022 and December 2021, Gensol Engineering bagged big orders for building solar power projects in the states of Goa, Gujarat, Punjab, Karnataka, and Madhya Pradesh.
Listed in 2019, Gensol Engineering was moved from BSE SME board to BSE main board on 13 June 2022. It indicates an increase in the marketcap of the company.
What made the company popular was its investment in the EV space in 2022. The company has invested in a USA-based electric vehicle (EV) unit.
Gensol is now expecting increased revenues to the tune of Rs 5-6 bn by fiscal 2024. It plans to set up an R&D centre in Pune by the first quarter of 2023. It aims to build a capacity for manufacturing 12,000 cars per year in the first phase.
In financial year 2021-22, Gensol Engineering's revenue grew over 151% and net profit shot up multifold.
Financial Snapshot of the Company
| Particulars (Rs in m) | FY17 | FY18 | FY19 | FY20 | FY21 | FY22 |
| --- | --- | --- | --- | --- | --- | --- |
| Total Income | 623.18 | 696.44 | 841.81 | 834.9 | 645.97 | 1.623.00 |
| Growth (%) | 413% | 12% | 21% | -1% | -23% | 151% |
| Operating profit | 18.3 | 78.5 | 103.8 | 68.4 | 70 | 174 |
| Operating profit margin (%) | 3% | 11% | 12% | 8% | 11% | 11% |
| Net profit | 11.9 | 53.4 | 65.9 | 22.1 | 31.9 | 111 |
| Net profit margin (%) | 2% | 8% | 8% | 3% | 5% | 7% |
Source: Equitymaster
Other penny stocks that went on to deliver stellar gains
Apart from the above, here are other penny stocks which rallied the most from last Diwali to this Diwali.
Data Source: Ace Equity
You can check out the multibagger penny stocks on Equitymaster's Indian stock screener.
Here, you can also create your own watchlist of stocks and track them on various metrics.
In conclusion
Penny stocks can be huge wealth destroyers and huge wealth creators. There are numerous examples of today's bluechips - Titan, Bajaj Finance, Bharti Airtel - that were once penny stocks.
This is what every investor dreams of. Making a fortune with one great investment. One well-chosen penny stock can make a big difference to your net worth.
However, you need to examine whether the current market environment is conducive for picking penny stocks or whether we are in bubble territory.
If you want to invest profitably in Samvat 2079, then your strategy should be based on what you want from your portfolio.
Decide what you want from your portfolio and stick to it.
That's all from us this time.
Equitymaster wishes you a very happy Diwali and a prosperous year ahead!
Happy Investing!
Investment in securities market are subject to market risks. Read all the related documents carefully before investing
Want to Grow Your Wealth With Safe Stocks?
If you want a simple, safe, and hassle-free approach to long term wealth building...
Without having to worry about negative news or every little downswing in the market...
And without having to worry whether your investments will actually "deliver"...
You must read our note on Blue Chip Stocks now.
Details of our SEBI Research Analyst registration are mentioned on our website - www.equitymaster.com
Disclaimer: This article is for information purposes only. It is not a stock recommendation and should not be treated as such. Learn more about our recommendation services here...
Yash Vora is a financial writer with the Microcap Millionaires team at Equitymaster. He has followed the stock markets right from his early college days. So, Yash has a keen eye for the big market movers. His clear and crisp writeups offer sharp insights on market moving stocks, fund flows, economic data and IPOs. When not looking at stocks, Yash loves a game of table tennis or chess.