When to Sell Your Favourite Stock? Here is a 6 Point Guide...
Nov 10, 2021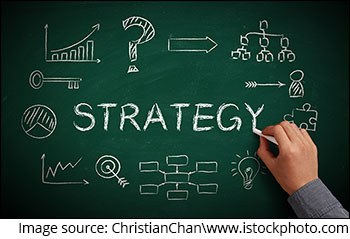 Investing in stocks will only be fruitful when you sell them. Holding them in your portfolio will only show you the returns you might earn if you sell the stock.
Buying and selling at the right time will decide how much returns you will earn from investing in stocks. Even if you end up buying a stock at the right time, it isn't beneficial until you sell it at the right time.
What is the right time to sell? Is there any strategy you could use to decide when to sell your stocks?
Well, there isn't any standard thumb rule for it. However, you can follow a few guidelines.
Here is a six point guide to help you decide when to sell your stocks.
#1 The reason for buying the stock no longer exists
Investment in any stock should be backed by a solid reason. It can be strong fundamentals, or short-term gains, or you strongly support the company's long-term vision and mission.
However, over the years, the company's performance might not be up to the mark. Or, you could've made a mistake in judging the quality of business.
Whatever the reason, if it no longer exists, you should sell the stock.
#2 Change in Fundamentals
A company's performance cannot be consistent over the years. Due to change in market conditions, or technological advancements, or increase in costs of raw materials, the company's profits can be affected.
Moreover, if the topline is declining, and the company's growth doesn't look promising, the risk of staying invested in the stock increases.
At times like these, it's better to sell off such a stock rather than holding it hoping the performance might improve in the future.
#3 Corporate governance risks
The rules, ethics, practices, processes, and people form a part of a company's corporate governance structure and help the company achieve its objective.
Through good corporate governance practices, the interest of all stakeholders is taken care of.
A company following good corporate governance practices will ultimately ensure its financial viability and sustainability.
However, if a company's growth is not ethical, it will face difficulty surviving in the long run. For example, a company not compensating its employees well, or delaying payment to its suppliers, or not producing high quality goods for its customers, are all signs of a lack of good corporate governance practices.
In the short run, such a company can survive and grow, but it is not sustainable. Selling such stocks is highly advisable.
#4 Limited holding period of the stock
You may have invested in a stock because you got a stock tip or a friend asked you to do so. In either case the target price and tenure are defined.
If the stock hasn't reached the target price during the said tenure, then do not hold onto it. Sell the stock immediately, unless you've reassessed the company and believe it has good prospects.
Let's say you invested in a large cap company that is well established and highly reputed. If the share price of the company meets its target in the said time, then do not sell the stock as such a company is a great investment for the long run.
However, if the stock doesn't have an excellent track record at delivering wealth to its investors, then you can consider selling such a stock if it hasn't reached the target price.
#5 Stock has achieved its price target
If you invested in a stock with a predetermined target price in mind, then upon reaching the target, sell the stock immediately.
However, this can be followed only for stocks that have limited upside. Stocks with limited upside tend to be overvalued and there is a high chance that such stocks can face a correction in the near future.
For companies with strong fundamentals, and good future growth prospects, continue to stay invested. For example, a company with low debt levels, with return on equity (ROE) of 12-15%, and a good topline and bottom-line growth, can be a part of your portfolio. Don't rush to sell such stocks.
#6 Adjusting/Rebalancing your portfolio
Having a diversified portfolio ensures the risk is spread out. Even if one sector or asset class isn't preforming well, the portfolio returns will be maintained due to diversification.
However, to ensure your portfolio is well diversified, you have to keep monitoring the asset allocation.
Sometimes due to drastic market movements, a sector or single stock can have too much of exposure, leading to concentrated portfolio. In such instances, you can sell a stock that has higher exposure than required.
Why you should have a sell strategy
The art of selling stocks is challenging to understand, however, it is no rocket science. Selling a stock shouldn't be driven by emotions such as fear or greed. A sound selling strategy should determine when to sell your stocks.
Does a selling strategy guarantee you exceptional returns?
No. But you can make sufficient money with decent return on capital.
Is there any guarantee that the stock prices won't continue to go up after you sell them?
Again, the answer is no, as there can be several stocks that go up after you sell them. You might even regret your sale and miss out on huge profits but that shouldn't discourage you from having a sell strategy.
Fear and greed shouldn't affect your decision-making process. No one can time the market accurately, so sell the stock if you believe you earned sufficient return. There are several strategies that help you determine the right time to sell a stock.
One such strategy is based on the principles of Benjamin Graham. According to this strategy, you can aim for a 50% return from a stock or sell it after 2 years.
Benjamin Graham believed having a margin of safety of a minimum of one third of the intrinsic value, hence the 50% return. And the two-year time is for giving the company enough time to reach its intrinsic value.
However, this usually applies to average quality stocks. For above average quality, during a market up trend, aim for a 25-30%. This is considered a healthy return by the market.
There is no dearth of investing strategies. You can follow others strategies or have a new one altogether. But have a sell strategy. Remember, that your decision to sell shouldn't be a haste and an urgent one. Sell your investments based on a strategy.
Last month, Co-head of Research at Equitymaster, Rahul Shah recorded a video discussing the selling plan one should have in place.
To know what's moving the Indian stock markets today, check out the most recent share market updates here.
Here are Links to Some Very Insightful Equitymaster Articles and Videos on Sell Strategy:
Disclaimer: This article is for information purposes only. It is not a stock recommendation and should not be treated as such. Learn more about our recommendation services here...