Will the Relentless Selling by FIIs Drive Markets Lower?
Nov 10, 2021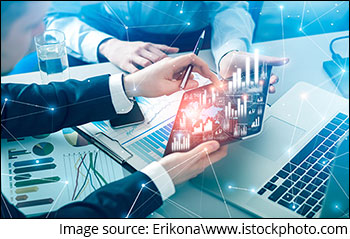 Foreign institutional investors have many options for investing their funds.
Among the many options, they invest a certain portion of the funds in emerging markets like India.
After staying on the sidelines in the month of October 2021, foreign institutional investors (FIIs) have again stayed away from Indian equities in November 2021 so far.
And retail investors are getting caught in the middle.
Of late, retail investors are following the 'buy on dips' strategy which is countered with the 'sell on rally' strategy of FIIs.
Experts are saying this tug of war is likely to continue in the short run. Surely, this relentless selling by FIIs must have got you worried.
--- Advertisement ---
The Hidden Opportunity in EV Stocks No One Knows About

With today's fast-changing technology and concern about the environment, the popularity of electric vehicles (EVs) has been on the rise.

Most investors go the usual route of investing in large companies and waiting to rake in profits.

We believe that's not the best approach.

In fact, our research has uncovered a hidden way to make potentially windfall gains from this EV opportunity.

Interested to know more? You can get all details by clicking the link below:

Equitymaster's Latest Research Project - Details
------------------------------
In the month of October 2021, FIIs sold shares worth Rs 255.7 bn. Net-net, they sold Rs 135.5 bn worth of shares last month.
This is the highest single month net sales since March 2020.
So far in 2021, FIIs have been net sellers only in April, July, and October.
Despite the heavy selling by FIIs in October, and even this month, Indian share markets did not stop their journey to record highs, all thanks to inflows from retail investors.
This includes direct investments as well as through mutual funds.
But why have FIIs suddenly turned bearish on a developing country like India after staying largely bullish for quite some time?
It's because there are concerns with respect to the tapering of the easy liquidity after US Fed hinted at a sooner than expected rate hike.
The Fed has already announced it will soon begin reducing the pace of its monthly bond purchases, its first step to pull back the massive amount of help provided to the stock markets and the economy.
Just a week ago, the Fed announced cutting down monthly asset purchases by US$15 bn.
The liquidity created due to low interest rates has been a powerhouse for Indian share markets.
FIIs trimmed down their emerging market allocations ahead of the beginning of the tapering by the US Federal Reserve later this month.
There were other concerns as well which included the likes of rising crude oil prices, US bond yields, and challenges to the Chinese economy.
Following the tapering announcement, the 10-year US Treasuries rallied. The yield declined by 20 basis points (bps) post the fed announcement. Interestingly, this meant that Fed's first step to tightening money supply has actually led to a reduction in interest rates!
Adding to concerns, as a series of global brokerages (Morgan Stanley, UBS, Nomura) downgraded Indian equities, the pressure was already mounting.
Another speculative reason is that October month normally sees FIIs selling due to maturity redemptions.
All these reasons have kept FIIs from substantially investing in Indian share markets.
Revealed: Richa Agarwal's Top 3 Stocks for 2022
What Equitymaster has to say about the relentless selling by FIIs
We reached out to Aditya Vora, Financial Writer at Equitymaster, for what he has to say about the current situation of FIIs.
Here's what he has to say.
The FII selling is evident in pockets where valuations have run up beyond fundamentals.

Also, large, and midcap stocks with high FII exposure and reporting second quarter results below street expectations are getting punished brutally.

Case in point being Jubilant FoodWorks, TCS, Divi's Labs, Britannia Industries. It is evident that FIIs have been selling in such names.
Should you worry about the continuous selling by FIIs?
Retail investors and DIIs seem to be telling FIIs, 'Move over as we are calling the shots now'.
Over the years, India's dependence on FIIs has reduced. The participation of retail as well as domestic institutions is now significant.
--- Advertisement ---
Markets in Downturn? Here's What You Must Do...

The markets corrected sharply in recent days...

And it's impossible not to be reminded of the bloodbath we saw in March 2020.

The truth is...

Stock market corrections and recessions are inevitable and painful...

But this #1 video with Rahul Shah has the power to change how you perceive corrections and crashes. In fact, you'll master the art of turning every market crash to your advantage...

Watch the COMPLETE Lazy Millionaire Summit Right Now
------------------------------
This is evident as huge FII selling in July and October didn't impact the Indian stock markets.
Even if FIIs remain bearish for some time now, the India growth story would remain intact.
When FIIs are selling in November, domestic institutional investors are supporting the market to some extent by buying.
Yesterday, FIIs selling of Rs 8.6 bn was overwhelmed by the DII buying of Rs 19.1 bn.
However, given that FII involvement has been high and they did influence the Indian stock market to some extent, there can be volatility in stocks with high FII exposure.
That does not mean you should stay away from stocks wherein FII holding may be huge. It's just that this factor needs to be taken into consideration.
To know what's moving the Indian stock markets today, check out the most recent share market updates here.
Disclaimer: This article is for information purposes only. It is not a stock recommendation and should not be treated as such. Learn more about our recommendation services here...