Go Fashion's Public Offer Opens Next Week as IPO Craze Continues
Nov 13, 2021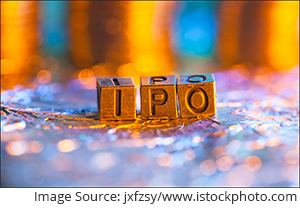 The initial public offerings (IPO) frenzy is far from over.
So far in November, seven firms have successfully raised funds.
And just when you thought enough is enough, two more IPOs have again lined up in the offing, set to open next week. There seems to be no end to this back-to-back IPO launches.
Labware company Tarson Products and women's apparel company Go Fashion (India) will launch their IPOs next week.
Let's take a look at IPO details, strengths, weakness, and more about Go Fashions (India).
Issue period: 17 November 2021 to 22 November 2021
IPO Size: Rs 10.14 bn - Fresh issue worth Rs 1.3 bn and the rest is offer for sale (OFS).
75% of this offer has been reserved for qualified institutional buyers (QIBs), 15% for non-institutional investors, and the remaining 10% for retail investors.
Price band: Rs 655 to Rs 690 per equity share
Bid lot: 21 shares and in multiples thereof. Retail investors can apply for a maximum of 13 lots (273 shares) which will amount to Rs 188,370.
Face value: Rs 10 per equity share
Object of the issue:
Funding roll out of 120 new EBOs (Exclusive Brand Outlets)
Funding working capital requirements
General corporate purposes
JM Financial, DAM Capital Advisors, and ICICI Securities are book running lead managers to the issue.
--- Advertisement ---
The Hidden Opportunity in EV Stocks No One Knows About

With today's fast-changing technology and concern about the environment, the popularity of electric vehicles (EVs) has been on the rise.

Most investors go the usual route of investing in large companies and waiting to rake in profits.

We believe that's not the best approach.

In fact, our research has uncovered a hidden way to make potentially windfall gains from this EV opportunity.

Interested to know more? You can get all details by clicking the link below:

Equitymaster's Latest Research Project - Details
------------------------------
A bit of history of Go Fashions (India)...
Go Fashion (India) is one of the largest women's bottom-wear brands in India. The company is engaged in the development, design, sourcing, marketing, and retailing of a range of products under the brand, 'Go Colors'.
Incorporated in 2010, the company offers one of the widest portfolios of products among women's apparel retailers in terms of colors and styles. As of May 2021, Go Colors sold bottom-wear in over 50 styles in more than 120 colors.
The company's distribution channels include large format stores (LFSs) including Reliance Retail, Central, Unlimited, Globus Stores, and Spencer's Retail among others.
It also sells its products through its website, online marketplaces, and multi-brand outlets (MBOs).
The company was in the garment export business for more than two decades. In 2010-2011, it decided to venture into the retail space. At that time, there was a big transition happening in the women's market. Women consumers were moving from sarees to two-piece attire.
Factors in favor of the company
First-mover advantage
Go Fashion enjoys the first mover advantage. It's among the first companies to launch a bottom-wear brand in the organised market.
It's among the few apparel companies in India to have identified the market opportunity in women's bottom-wear and has acted as a 'category creator'.
In-house expertise
Go Fashion develops in-house products based on demand and the sale of similar products tracked and monitored through the ERP system.
The company's products are designed for every occasion and are available in over 120 colors.
Tech-driven supply chain
Go Fashion offers good products at affordable prices. They have been able to achieve their value proposition to customers through low procurement and operating costs.
They outsource the manufacture of their products and thereby do not incur manufacturing costs.
The automation of supply chain operation through ERP system has allowed to meet requirements in without relying on any one vendor, supplier or factory.
Revealed: Richa Agarwal's Top 3 Stocks for 2022
Risk factors
Temporary as well as permanent closure of physical channels
As you already know, the Covid-19 pandemic looms large, even though cases have declined in the recent months. There's a possibility of lockdown in the coming months.
So it's uncertain what impact the closure of stores and kiosks will have on revenues and profitability. It can be significant.
Competitive industry
The women's apparel industry in India competes with several regional brands and retailers present in local markets. Historically, the industry has been dominated by the unorganised sector.
And there are already large competitors present in the industry.
The branded womenswear segment in India is dominated by certain large national and regional players like TCNS Clothing (with brands such as W, Aurelia, Elleven, and Wishful), BIBA, Global Desi, AND, H&M, Zara, M&S, Fabindia, Soch, and Twin Birds.
India has witnessed emergence and growth of online retailers in recent years. This is likely to continue.
This has led to current trends of discounting and deep price competition amongst ecommerce players. Online retailers sell multiple brands on their platforms, providing customers the ability to compare products and prices across brands.
--- Advertisement ---
Markets in Downturn? Here's What You Must Do...

The markets corrected sharply in recent days...

And it's impossible not to be reminded of the bloodbath we saw in March 2020.

The truth is...

Stock market corrections and recessions are inevitable and painful...

But this #1 video with Rahul Shah has the power to change how you perceive corrections and crashes. In fact, you'll master the art of turning every market crash to your advantage...

Watch the COMPLETE Lazy Millionaire Summit Right Now
------------------------------
The financials...
Go Fashion has a good track record of revenues and profitability, excluding the year 2021 ravaged by pandemic.
The topline grew by 36.4% from Rs 2,909.8 m in fiscal 2019 to Rs 3,968.4 m in fiscal 2020. The topline declined in fiscal 2021 to Rs 2,822.5 m on account of Covid impact.
Here's a table comparing the company's financials over the past three years.
| (Rs m) | FY19 | FY20 | FY21 | 30-Jun-20 | 30-Jun-21 |
| --- | --- | --- | --- | --- | --- |
| Revenue | 2,909.8 | 3,968.4 | 2,822.5 | 207.4 | 402.9 |
| Revenue Growth (%) | - | 36.4% | -28.9% | - | 94.3% |
| Expenses | 2,487.7 | 3,285.5 | 2,853.9 | 452.6 | 586.7 |
| Net Profit | 309.4 | 526.3 | -35.4 | -86.0 | -190.0 |
| Net Profit Margin (%) | 10.6% | 13.3% | -1.3% | -41.5% | -47.2% |
| Net Worth | 2,283.3 | 2,863.1 | 2,829.4 | 2,777.1 | 2,639.0 |
Data Source: RHP
Fiscal 2021's loss and decline in revenues was majorly because the company closed about 26 stores due to the impact of the pandemic.
For more details, check out Go Fashion (India) RHP.
Has the company paid dividends?
Go Fashion has not declared dividends in the past three fiscals or in the current fiscal.
Surely this is something to ponder on.
The company's ability to pay dividends in the future will depend on its earnings, financial condition, and capital expenditure.
Key growth strategies going forward...
Go Fashion plans to leverage leadership position in women's bottom-wear market and focus on additional product launches.
It also plans to expand retail network with a focus on EBOs. It will launch about 2,000 exclusive brand outlets (EBOs) in India in the next 6-7 years.
Here's what Gautam Saraogi, founder and CEO, Go Fashion said,
We will be following a cluster-based expansion model for store expansion and will be opening new stores in the vicinity of existing stores so there is better brand recall.

We have already identified tier III, IV, and V cities where we are doing well through our presence is large stores formats and would be opening new stores.
Another growth strategy it intends to focus on is online penetration and leverage technology.
E-retail in India has witnessed rapid growth and Go Fashion intends to make investments in digital channels to build an omni-channel engagement experience for customers.
How does Go Fashion compare against listed peers?
After getting listed, Go Fashion will join listed industry peers - Page Industries, Trent, Bata, TCNS Clothing, and Aditya Birla Fashion.
Data Source: RHP, Equitymaster
Figures in Rs m
As can be seen from the table above, all listed companies barring Page Industries have posted losses for fiscal 2021.
How long will the IPO craze continue?
As long as there's easy liquidity and the bullish market sentiment prevails, more companies will come out with their IPOs.
The week gone by was one of the busiest in the primary markets.
Two main developments took place - Nykaa made a blockbuster debut, hitting Rs 1 lakh crore in marketcap value on listing day. Meanwhile, India's biggest IPO Paytm opened for subscription.
Then there was the public issue of Latent View Analytics, which saw overwhelming response from investors. It received bids for 5.7 bn equity shares against IPO size of 17.5 m equity shares.
The multiple-times oversubscription we have seen in recent times boggles our mind and defies logic.
What retail investors should do in these situations is to invest in IPOs with a long-term perspective and not just for the listing gains.
As companies line up to raise funds amid high valuations, investors need to consider numerous factors. It's not just the strength of the business and the management's track record, but the valuations which are the key decision factors.
Happy Investing!
Disclaimer: This article is for information purposes only. It is not a stock recommendation and should not be treated as such. Learn more about our recommendation services here...