Jan 2, 2023 -

Top 5 Sectors for 2023
Top 5 Sectors for 2023
Jan 2, 2023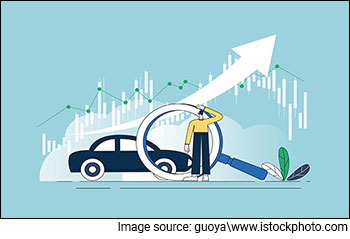 The Indian economy has been growing at fast pace since the pandemic. It has recovered much faster than it did after the 2008 financial crisis.
As we all know that no asset class performs well across different markets. There are times when technology, energy etc, each take the lead and others when they lag.
This usually happens due to disruptive technological advancements combined with the renewed government focus that makes economical change imminent.
It is tough to accurately predict what sector will shine through. However, there are patterns that can give us clues.
So after exploring such patterns and analysing the trends, we highlight the top five sectors to invest in 2023.
#1 Defence
The first sector on the list is defence.
The sector is all set to reward investors in 2023 led by robust demand and the healthy order books reported by the companies.
The defence sector has been making waves due to the increased order inflow in the past few months. This uptick in demand is a direct result of the country's increased focus on self-reliance in this segment.
India has made extensive efforts to inflate its domestic defence production. The Ministry of Defence (MOD) has set a target of doubling defence production to US$2 tn (around Rs 2 lakh crore) by 2025.
They have also set an ambitious target of US$5 bn in military exports by 2025. In the financial year 2022, India exported defence items worth Rs 130 bn an impressive 54% rise over the previous year. The exports were almost eight times what they were about five years ago.
So, as the country prepares to equip itself with modern weapons and ramp up its exports, the sector should take off. The onus of this lies entirely upon the public and private entities in the country.
Public and private companies operating in the sector such as, Hindustan Aeronautics Limited (HAL), Bharat Electronics, Cochin Shipyard, Bharat Forge, etc stand to benefit from this massive opportunity.
HAL reported a healthy orderbook of Rs 848 bn as of quarter ended June 2022, up 3% from the same period last year. Order inflows stood at Rs 62 bn up 39% from the same period last year.
Bharat Electronics, on the other hand, set a historic high inflow target of Rs 200 bn in the financial year ended 2023. Most companies have reported a strong and healthy orderbook and are exhibiting signs of a robust pipeline in the coming year.
To know more about the sector, check out our exhaustive list of best defence stocks in India.
#2 Automobiles
Next on our list is the automobile sector.
The driving force behind the automobile sector making it to the list is the revival in demand reported by the sector.
After lying dormant for a long time, the automobile sector is finally showing signs of a resurgence. The sector witnessed a surge in demand across all segments in October 2022, led by a strong festive season.
Passenger vehicles (PV) continued to post great numbers growing at 44%, along with commercial vehicles (CVs) and tractors growing at 28% and 26%; respectively in October 2022. This compared to the same period last year. Two-wheelers saw the lowest growth at 18%.
This trend should continue well into 2023 due to the easing of bottlenecks, like raw material shortages and increased consumer spending. The mass transition to electric vehicles (EVs) should add impetus to the expanding growth.
Indian EV sales hit their highest at 429,217 units in the financial year 2022, up 218% YoY from 134,821 units in the financial year 2021. This jump was led by an increased level of customer confidence. This number was also 155% higher than 168,300 units sold in 2020.
The adoption of EVs is catalysed by the immense support from the Indian government. Apart from offering Rs 100 bn, the government has also outlined other incentives. Indian auto companies are leaving no stone unturned to ensure they bite a large chunk of the booming EV market.
Tata Motors and Hero Honda are at the forefront of India's EV revolution.
Tata Motors, with a lion's share of 88% in the market, reported the highest-ever orderbank of 200,000 units in the first quarter of the financial year 2023. It's planning to double its electric vehicle sales to 50,000 units in the financial year 2023.
Hero MotoCorp, the largest manufacturer of motorcycles in the country, holds a 38% stake in Ather Energy, a leading manufacturer of electric 2-wheelers in India.
Bajaj Auto is setting up a capacity to produce 500,000 EVs a year, investing over Rs 3 bn.
All this puts the automobile sector on the fast track to growth in the coming year.
To know more about the sector, check out our exhaustive list of the top automobile companies in India.
#3 Infrastructure
Third on our list is the infrastructure sector.
The infrastructure sector, a powerful economic driver, has recently come into the spotlight thanks to the government's renewed commitment. The sector will be rewarding because government capex will jumpstart demand and stimulate economic growth.
In the Union Budget 2022, Finance Minister Nirmala Sitharaman announced a capital expenditure target of Rs 7.5 tn for the financial year 2023, up from Rs 5.6 tn announced in the financial year 2022. That is a sharp jump of 35.4%.
What's more interesting is this number amounts to 19.1% of the total expenditure of Rs 39.5 tn outlined in the budget. The last time the share of capex touched a similar figure was when it came in at 19.3% for the financial year 2005.
A cursory glance at history tells us that the focus is usually towards infrastructure-intensive sectors. These include roads, railways, power, bridges, dams, and urban infrastructure development.
The government has also launched the National Infrastructure Pipeline (NIP) combined with other initiatives such as 'Make in India' and the production-linked incentives (PLI) scheme to augment growth in the infrastructure sector.
The PLI scheme reduces transaction costs, improving ease of doing business and the NIP propels infrastructure investment.
There is a clear thrust towards reviving capital spending in infrastructure. This bodes well for companies in the public and the private sectors like L&T. The company has reported a 36% growth in order inflows in the first half of the financial year 2023 compared to the same period last year.
The companies operating in the infrastructure segment stand to benefit the most and can make for a great investment avenue in 2023.
To know more about the sector, check out our exhaustive list of top infrastructure stocks in India.
#4 Renewable Energy
Fourth on our list is the renewable energy sector.
From EPC projects to energy generation and transmission, companies are deep diving into every facet of the renewable energy sector. This renewed focus makes renewable energy a noteworthy sector for 2023.
As the world looks for alternative fuel sources, this sector has garnered a lot of attention off late. The incessant environmental concerns have put the renewable energy sector in the limelight.
The total renewable energy capacity in India has more than doubled. It is up from 76.4 GW in March 2014 to 151.4 GW in December 2021. Even now, the government has ambitious plans to ramp it up further to over 500 GW by 2030.
At this pace, the capacity addition from renewable energy sources should outstrip conventional sources. Bearing this in mind, companies with coal-based power plants are also pivoting their businesses to focus on renewable energy sources.
Adani Green Energy is developing a renewable portfolio of 25 GW by 2025 and Reliance aims to set up a 100 GW renewable energy capacity by 2030. Tata Power has also announced a Rs 750 bn capex, enhancing its renewable energy portfolio from 32% to 60% by 2027 and 80% by 2030.
This monumental transition towards cleaner energy sources presents a huge money-making opportunity for investors in 2023.
To know more about the sector, check out our exhaustive list of the best Renewable Energy stocks in the India.
#5 Banking and Finance
A strong credit cycle, healthy margins and benign asset quality make the banking sector a prospective outperformer in 2023.
The sector was hammered but has picked up pace amid tough economic conditions in the year. Several banks have already been performing well during the year.
Axis Bank reported a great quarter with healthy loan book growth and better margins, led by an improvement in the asset and loan mix.
And now, with the growing demand for corporate loans and the government flushing certain portions of the economy, the sector seems well-poised to fire on all cylinders in the coming year.
To know more about the sector, check out our exhaustive list of top banking stocks in India.
In conclusion
For an investor with clear goals and an essential understanding of sectors, 2023 can usher in a new set of golden opportunities. But these clues and facts only serve as a guiding post for deeper research. You need to look for solid businesses in target sectors to find the best long-term stocks.
Targeting exposure to stocks of companies in specific segments of the economy can help you pursue growth, diversify your portfolio, and manage risks.
All investing involves some amount of risk. But if you do proper research, you don't have to worry about loosing all your money with one bad decision.
Disclaimer: This article is for information purposes only. It is not a stock recommendation and should not be treated as such. Learn more about our recommendation services here...