'Big Whale' Ashish Kacholia Doubles Down on these Stocks
Nov 18, 2021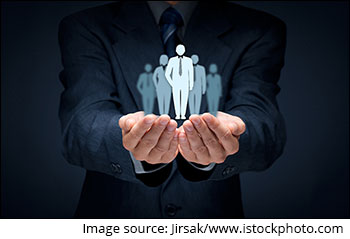 It's normal to follow stock market gurus. After all, they are well-known for their popular stock picks.
If you do a Google search for Ashish Kacholia, you will find that he is well known for his stock picks in the small and midcap space.
Ashish Kacholia co-founded Hungama Digital with none other than the big bull Rakesh Jhunjhunwala and started his own company Lucky Securities in 2003.
He is often called the 'Big Whale'.
So, when Kacholia adds any stock to his portfolio, or increases/decreases stake in companies, market participants are all ears.
During the quarter ending September 2021, Kacholia went on a shopping spree and increased stakes in several companies.
He bought fresh stakes in as many as nine companies.
Among the top bets were Faze Three and Xpro India, in which Kacholia holds 2.8% and 2.5% stake.
Doubling down on this stock...
A noteworthy stake increase by Kacholia was in the engineering firm Ador Welding. During the September quarter, Kacholia more than doubled his stake in Ador Welding.
From a 1.13% stake in the June 2021 quarter, he currently holds 437,700 equity shares or a 3.22% stake.
Kacholia's faith in Ador Welding could be due to rebound in industrial activity and better volumes.
At a time when Kacholia has increased stake, mutual funds went the other way. They decreased their stake by 3.25%. In total, mutual funds held 6.59% stake in Ador Welding as of September 2021.
Which other companies did Kacholia increase stake in?
During the September quarter, Kacholia increased his stake in Beta Drugs in his portfolio for quite some time now, and is slowly increasing his holding.
Beta Drugs is a pharma company specialising in branded generics in niche oncology therapy.
The stock of Beta Drugs has been on an uptrend this year, rising over 300% on the back of strong earnings and reduced borrowings.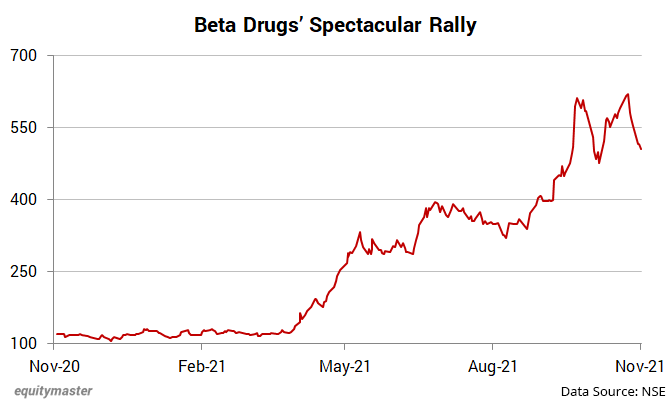 Another company in which Kacholia upped his stake is Garware Hi-Tech Films.
He added another 0.69% stake during the September quarter. Kacholia had already raised his shareholding in Garware Hi-Tech Films by 0.55% in May this year. His total holding now stands at 3.27%.
Garware is one of the largest exporters of polyester films in India. The company has been increasing revenues for the past two years and is almost debt free.
Apart from these, he increased his stake marginally in IOL Chemicals and Pharma, Safari Industries, and HLE Glascoat.
Kacholia's bullish stance is seen in stocks such as Ador Welding, Garware Hi-Tech Films, and IOL Chemicals as he has doubled his stake in these stocks over the past few quarters.
FREE REPLAY: Catch the Details of Potential Crorepati-Making Stocks Right Now...
Should you blindly follow the stock market gurus?
People expect stock market gurus to have done their research. So the stocks they buy come 'pre-verified'...right?
If it were only that simple...
There are instances in the past where favourite stocks of these gurus have seen a bloodbath.
While keeping track of their purchases and sells is a good thing, following them blindly and replicating their portfolio is not advisable.
Richa Agarwal, editor of Hidden Treasure, agrees on this. Here's what she wrote in one of her editorials while discussing Rain Industries:
This favourite stock of the likes of Dolly Khanna and Monish Pabrai recently saw a blood bath. Post the results declaration, the stock price tanked. The reason? Another big investor, BNP Paribas Arbitrage Mutual Fund, dumped almost 19 lakh shares.

Devoted fans are wondering what to do next. It doesn't help some of their favourite investors are choosing to maintain stony silence. It may be too late by the time they hear from them.

It's not just one-off example highlighting the perils of copycat investing. If you are blindly following your favourite investors, you are unlikely to make gains.

The reason? You will always get information (and act on it) with a lag. The stock price would most likely be up by the time you hear about it and rush to buy it. And huge gains would have been pocketed by the time you would know your favourite investor has exited.

You are quite likely to end up with the short end of the stick. At times, even losses.
To conclude...sustained research must not be compromised before acting on stocks recommended by the gurus of stock market.
Disclaimer: This article is for information purposes only. It is not a stock recommendation and should not be treated as such. Learn more about our recommendation services here...