A Contrarian View on India's Top Railway Stocks and Why They Could Face a Roadblock
Nov 18, 2023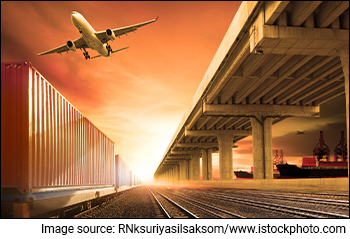 Indian railway stocks have witnessed an unprecedented surge in their stock prices over the past two years, with some stocks skyrocketing from less than Rs 20 to as high as Rs 100 during the bull market.
This remarkable growth can be attributed to the industry's vast scale, extensive network connections, and the anticipated surge in demand for its services.
India's rapid economic growth is fueling an increase in demand for both freight and passenger rail services.
The government has played a significant role in fostering this growth by committing to substantial investments in the railway sector in the upcoming years. The focus is on upgrading the country's railway infrastructure to achieve higher efficiency and reliability.
These factors have collectively contributed to the lofty valuations of Indian railway stocks.
IRFC, the financing arm of Indian Railways, is trading at a P/BV of 2.5x, while IRCON International, a leading public sector construction company in transportation infrastructure, is trading at a P/BV of 3.5x.
Texmaco Rail, the largest supplier of wagons to Indian Railways, is also trading at a premium valuation.
With strong balance sheets, high growth prospects, and renewed government focus, one might wonder what could possibly go wrong for these top railway stocks?
However, investors might be overlooking a significant risk highlighted by one of Porter's five forces - competition from substitutes. In this case, the substitute is the Indian aviation sector services.
Investors may be conveniently disregarding the potential threat posed by Indian airline services, which could impact the sustainability of the elevated valuations of these railway stocks.
This risk is elevated considering that no nation in the world is buying as many airplanes as India.
India's Aviation Industry - Soaring to Unprecedented Heights...
With the largest airlines placing orders for nearly 1,000 new jets this year alone, the Indian airline sector is all set to see some re-rating. This spending spree, amounting to tens of billions of dollars, is propelling India's aviation sector to new frontiers.
The Indira Gandhi International Airport is expanding to handle 109 million (m) passengers by next year.
It is poised to become the world's second busiest airport after Hartsfield-Jackson Atlanta International Airport in the United States.
This surge in aviation activities underscores India's status as the world's third-largest domestic aviation market, trailing only behind the United States and China.
The country's aviation sector is well-poised to fire on all fours, fully transforming in the coming years. A large part of this is driven by robust economic growth, favourable demographics and substantial infrastructure investments.
Boeing, a global leader in aviation, has expressed confidence in the Indian sector's growth prospects. The airplane manufacturing is citing strong fundamentals, a skilled workforce, rationalised fuel taxes and continued infrastructure investments as key drivers of expansion.
It is committing US$ 100 m to train pilots in India and establishing maintenance training partnerships to ensure an adequate supply of skilled mechanics.
The company has committed US$ 100 m to train pilots in India and has established maintenance training partnerships to ensure an adequate supply of skilled mechanics.
The government is also actively promoting aviation growth through its UDAN scheme, aiming to develop 100 new airports by 2024 and operationalize 1,000 regional routes.
To meet the anticipated surge in demand, India's aviation industry is projected to require a fleet of 4,000 aircraft within the next two decades, compared to its current operational fleet of around 600 aircraft as of the end of financial year 2023.
Domestic airlines have already placed orders for approximately 1,800 aircraft, laying the groundwork for this anticipated growth.
With the exponential growth planned in the aviation sector and the possible pricing pressure on air tickets when all capacity comes on stream, the impact on railway travel cannot be ignored.
As air travel becomes more affordable, some passengers currently travelling by train may switch to flying instead. This switch could hurt railway travel demand, particularly for long-distance routes.
However, railways do offer several advantages over air travel. These include lower carbon emissions, greater comfort and the ability to travel directly to city centres.
Additionally, railways are continuing to invest in improving their services. They are introducing high-speed trains and upgrading existing infrastructure.
Conclusion
Overall, the impact of aviation growth on railway travel is likely to be complex and depends on several factors.
However, investors must have their antenna up for the potential challenges posed by aviation growth and take steps to adapt their strategies accordingly.
Investment in securities market are subject to market risks. Read all the related documents carefully before investing
Want to Grow Your Wealth With Safe Stocks?
If you want a simple, safe, and hassle-free approach to long term wealth building...
Without having to worry about negative news or every little downswing in the market...
And without having to worry whether your investments will actually "deliver"...
You must read our note on Blue Chip Stocks now.
Details of our SEBI Research Analyst registration are mentioned on our website - www.equitymaster.com
Disclaimer: This article is for information purposes only. It is not a stock recommendation and should not be treated as such. Learn more about our recommendation services here...