Nov 20, 2021 - PSU Disinvestment is Taking off. Watch out for these Stocks
PSU Disinvestment is Taking off. Watch out for these Stocks
Nov 20, 2021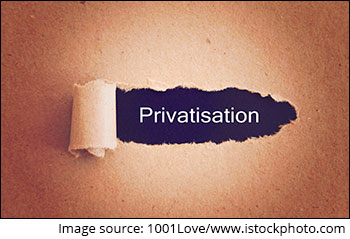 The government has been talking about its privatisation push for a long time.
Finance Minister Nirmala Sitharaman stated in her Budget 2021-22 address that the government aims for Rs 1.8 tn in disinvestment earnings this financial year.
The recent sale of debt-laden national carrier Air India to Tata group, the first PSU sale in the last 19 years, is said to herald the commencement of big-ticket privatisation and strategic sales of select public sector undertakings (PSUs).
Earlier this week, secretary of department of investment and public asset management (DIPAM), Tuhin Kant Pandey, said the government will invite financial bids for privatisation of 5-6 PSUs in December-January, and close these transactions in the current financial year.
With a clear intent to make the PSU sector lean and thin, the government is working to complete its disinvestment plan.
Here are the top three companies where government will carry out its stake sale in the next two months.
#1 Bharat Earth Movers (BEML)
Bharat Earth Movers (BEML) is in the spotlight for quite some time now as the government's stake sale in the company is gaining traction.
The government intends to privatise BEML by selling 26% stake out of its current 54.03%.
According to media reports, Tata Motors, M&M, Ashok Leyland, Bharat Forge, and Megha Engineering &Infrastructure are looking to take part in the privatisation of BEML.
BEML, is a PSU that plays a pivotal role in India's core sectors such as defence, rail, power, mining, and infrastructure. It manufactures heavy equipment used for earthmoving, transport, and mining.
The company's stock has risen 66% this year in anticipation of a government share sale. In the past one year, BEML share price is up 161.6%.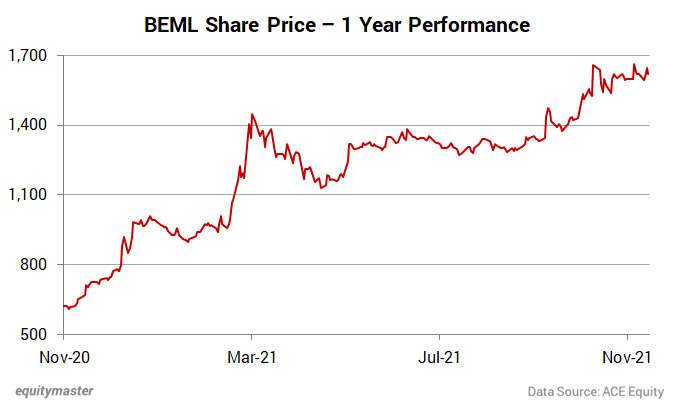 #2 Shipping Corporation of India (SCI)
The central government is all set to wind-up the disinvestment process of Shipping Corporation of India (SCI) by December 2021.
Last year in December, DIPAM had invited expressions of interest (EoI) for strategic disinvestment of its entire stake of 63.75% in Shipping Corp of India, along with the transfer of management. The government received multiple EoIs for the privatisation.
It reached out to the top three bidders - Mega Engineering Infrastructure, Great Shipping Corporation, and Vedanta.
The DIPAM has urged them to be ready with respective bids and due diligence. The government is moving to next step of divestment. It will complete the process by year end.
SCI is under the management of Ministry of Shipping, Government of India, with its headquarters in Mumbai. It operates and manages vessels that services both national and international lines.
Since January 2021, the company's share price has surged over 60%. Over the period of last one year, SCI shares have given a return of 168%.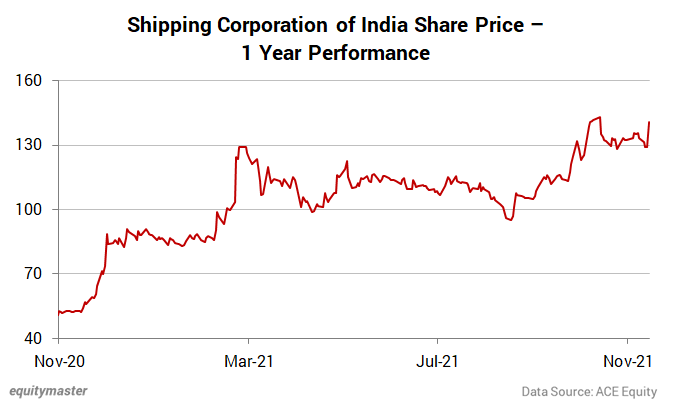 #3 Bharat Petroleum Corporation (BPCL)
The government has accelerated the privatisation of Bharat Petroleum Corporation (BPCL).
Secretary of DIPAM, said the privatisation of BPCL is in the due diligence stage. Three bidders have reportedly shown interest in acquiring the oil marketing company.
Billionaire Anil Agarwal's Vedanta group as well as two US funds - Apollo Global and I Squared Capital had last year submitted initial bids to buyout the government's entire 52.98% stake in India's third-biggest oil refiner and second-largest fuel retailer.
BPCL possesses 14-15% of the country's total refining capacity. It also has a market share of 26% in the domestic petroleum market.
The company's position in the industry is underpinned by its marketing and distribution infrastructure. BPCL had 18,637 retail outlets as of March 2021.
It owns a 12.5% stake in Petronet LNG, along with 3 other PSUs - IOCL, ONGC, and GAIL as well as a 22.5% stake in the gas distribution company, Indraprastha Gas as part of a joint venture with GAIL India.
In the last few months, the company's share price has remained stagnant. BPCL shares have increased by 6% in the last one year.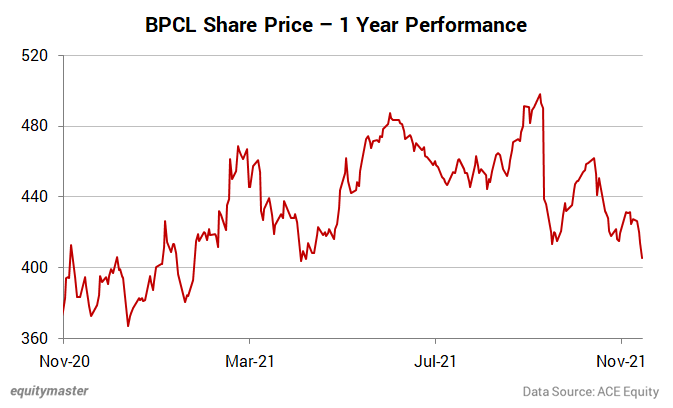 Apart from the above three stocks, here's a look at some unlisted companies where government in planning to divest its stake.
Pawan Hans: The government has already received multiple interests for helicopter operator Pawan Hans after several failed attempts to sell the company in the past.
Pawan Hans will become the second company under the aviation ministry that the government will privatise after Air India.
While Air India is a loss making company, Pawan Hans is a profit-making company and is country's largest helicopter operator.
Central Electronics: Last month, the finance ministry said it has received financial bids to transfer 100% ownership and management control in Central Electronics.
The company is a pioneer in the country in the field of solar photovoltaic (SPV) with the distinction of having developed India's first solar cell in 1977 and first solar panel in 1978 as well as commissioning India's first solar plant in 1992.
It also developed and manufactured the first crystalline flexible solar panel for use on the passenger train roofs. Its solar products have been qualified to international standards.
It's working on development of a range of new and upgraded products for signaling and telecommunication in the railway sector.
Neelachal Ispat Nigam: The Centre is aiming to complete strategic disinvestment of 100% stake in Odisha-based Neelachal Ispat Nigam, jointly owned by four central PSUs and two Odisha government PSUs by December 2021.
ArcelorMittal, the world's largest steel company, Sajjan Jindal-led JSW Steel, Hyderabad-based Megha Engineering & Infrastructure, and Tata Steel have been shortlisted for buying Neelachal lspat Nigam as part of the government's disinvestment programme.
Life Corporation of India (LIC): According to disinvestment secretary, Mr. Pandey, the listing of LIC is likely by fourth quarter of the current financial year.
LIC is planning to file the draft initial public offering (IPO) prospectus with the markets regulator by the first week of December, once the embedded value of the firm is finalised.
The government is pushing hard for the LIC IPO which could raise anywhere between Rs 400 bn and Rs 1 tn to help plug a widening budget gap.
Performance over the years...
Speaking of PSUs, have a look at the chart below which shows the performance of BSE PSU index compared to BSE Sensex over the past few years.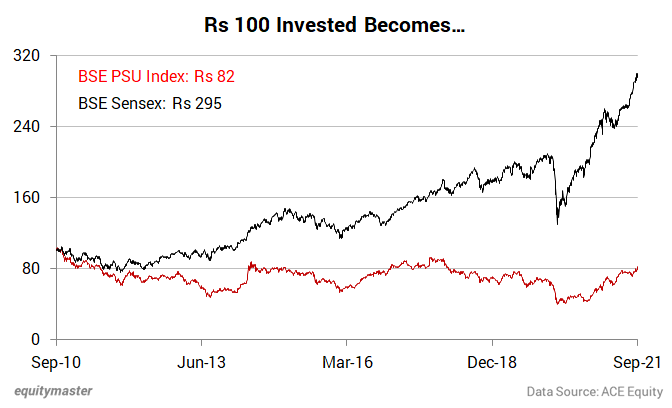 Over the last decade, Rs 100 invested in BSE PSU index would have eroded to Rs 80, compared to almost 3x gains for the Sensex.
Here's what Richa Agarwal, lead Smallcap Analyst at Equitymaster, wrote about PSU stocks in one of the edition of Profit Hunter:
However, it will be folly to paint all PSUs with the same brush. There are some exceptions in this space, which put their private peers to shame.

In a recent editorial, I shared an opportunity in a PSU stock that is riding and enabling an irreversible megatrend - digitisation.
One of Richa's stock recommendation (subscription required) is a stock from this space. This smallcap PSU is leading the digitisation drive from the frontlines.
Richa believes it could be a perfect bet for these uncertain times. Hidden Treasure subscribers can read the recommendation here.
And if you're not a subscriber, here's where you can sign up.
Meanwhile, in a similar vein, Co-head of Research at Equitymaster, Tanushree Banerjee talked about whether you should buy PSU stocks that are to be privatised, in one of her videos.
Tune in to the video below to find out more:
Happy Investing!
Disclaimer: This article is for information purposes only. It is not a stock recommendation and should not be treated as such. Learn more about our recommendation services here...