Why Crude Oil Prices are Falling
Nov 20, 2023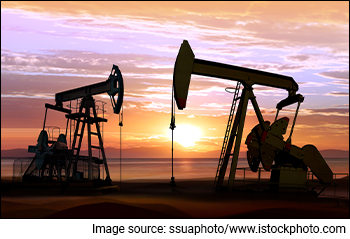 Last week saw a big decline in crude oil prices. Brent and WTI prices fell to US$ 77 and US$ 72 per barrel respectively.
This brought a lot of relief to oil importing nations like India. The recent war in the Middle East had raised fears that crude oil prices would remain high around US$ 90 per barrel. That is no longer the case. Welcome news indeed.
But what explains the correction? And could crude oil prices rise again? As crude oil prices are responsible for much of India's consumer inflation, these are important questions.
Let's examine the two main reasons behind the price drop...
#1 Record High US Oil Production
The oil producing cartel OPEC, along with Russia, has been keeping a lid on production to ensure prices remain high.
However, the US is also a major player in the oil market now due to its shale boom. It's a net exporter. However, as shale oil requires a higher cost of production, US exports are profitable only if prices remain high for extended periods.
Thus, OPEC has been indirectly helping the US at their own expense by limiting their production. This in turn, has allowed US shale producers to ramp up production and grab market share, especially in Europe which is moving away from Russian oil.
The latest data from the US is very clear. Not only did the US achieve record oil production in October 2023, it's also sitting on large inventories that are also rising.
In such a scenario, the OPEC production cut of 1 million barrels per day is not very significant. There's no shortage of oil supply in the world right now.
#2 Slower than Expected Economic Recovery in China
At the start of 2023, global financial markets were certain about a sharp rebound in Chinese oil demand. This was because of the expected economic recovery after the government dropped its harsh covid policies.
Well, the Chinese economy has certainly recovered but the pace of the recovery has not met the original expectations. In fact, all throughout the year we have seen reports of growth estimates being revised downwards.
This was pushing oil prices downward even before the Israel Hamas war. The war sent prices higher again but the effect was temporary. As the market comes to terms with the war and as there has not been a wider escalation, oil speculators who had bid up prices, have unwound their long positions.
Thus, the oil market is facing a lack of buying interest. Those who believed there would be a supply shortage, have been proven wrong. Those who were betting on a major Chinese recovery have had to trim their expectations. And those who were speculating on the war, are now cutting their positions.
In this scenario, there aren't many bulls left in the oil market, at least for the short term.
Could Prices Recover?
In the short term the answer could be yes. After all, OPEC will likely respond to this correction by extending their production cut. This would give the market time to adjust to the additional oil supply from the US.
Then there is the fact that the winter months, i.e., November to February, are seasonally good for oil prices. This is due to the heating demand from the western world.
However, the long-term trend of crude oil prices is clearly downward. OPEC will eventually start pumping more oil again bringing their spare capacities back online. This one event alone has the potential to crash prices.
Then there is still the possibility of a US recession next year. This is not certain but it's possible. If it does happen, then even India won't be spared. It's rightly said that, "When the US sneezes, the world catches a cold".
Many western nations, as well as many emerging markets, are already in a recession or are facing one right now. While India may not be in the recession club, even our economy will take a hit. Rising crude oil prices have the effect of slowing down India's economy.
The good news is that the opposite is also true. Falling crude oil prices have the effect of giving a boost to the Indian economy. Inflation will fall as long as crude oil prices remain low. This will support domestic consumption and boost profits of corporate India.
So, while it's true that prices may recover after a fall, the long-term trend is down. This trend will only intensify when EVs will become mainstream in India and green hydrogen starts contributing meaningfully to the Indian energy basket.
The top oil companies in India are already making investing huge amounts to make this a reality. Smart investors should keep their eyes open for opportunities in this space.
Investment in securities market are subject to market risks. Read all the related documents carefully before investing
Safe Stocks to Ride India's Lithium Megatrend
Lithium is the new oil. It is the key component of electric batteries.
There is a huge demand for electric batteries coming from the EV industry, large data centres, telecom companies, railways, power grid companies, and many other places.
So, in the coming years and decades, we could possibly see a sharp rally in the stocks of electric battery making companies.
If you're an investor, then you simply cannot ignore this opportunity.
Details of our SEBI Research Analyst registration are mentioned on our website - www.equitymaster.com
Disclaimer: This article is for information purposes only. It is not a stock recommendation and should not be treated as such. Learn more about our recommendation services here...