Star Health's Rs 72.5 bn IPO to Open on 30 November. Key Points to Consider
Nov 24, 2021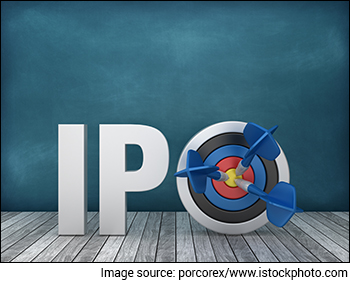 Health insurance company Star Health and Allied Insurance, which is backed by marquee investors like Safecrop Investments India, Westbridge, and Rakesh Jhunjhunwala is all set to open its initial public offering (IPO) next week.
The public issue will open for subscription on 30 November 2021 and it will close on 2 December 2021. The anchor book, if any, may open for investors for a day on 29 November, a day before the issue opening.
The insurance company has fixed a price band of Rs 870-900 a share for its Rs 72.5 bn public offer.
Star health IPO would be the third-largest IPO in 2021 after Paytm and Zomato, which raised Rs 183 bn and Rs 93.8 bn, respectively.
Star Health and Allied Insurance is the country's first standalone insurance provider. The company extends health, overseas travel, and personal accident insurance policies.
Star Health and Allied Insurance IPO Details
| | |
| --- | --- |
| Issue Type | Book Built Issue IPO |
| Face Value | Rs 10 per equity share |
| IPO Price | Rs 870 to Rs 900 per equity share |
| Market Lot | 1 lot - 16 shares |
| Issue Size | Rs 72.5 bn |
| Fresh Issue | Rs 20 bn |
| Offer for Sale | Rs 52.5 bn |
| Basis of Allotment Date | Tuesday, December 7, 2021 |
| IPO Listing Date | Friday, December 10, 2021 |
Data Source: Company's Red Herring Prospectus (RHP)
Promoter's stake in the company
Promoter and promoter group, including Rakesh Jhunjhunwala, Safecrop Investments India LLP, and WestBridge AIF I, currently hold 66.22% stake in the company and the remaining 33.78% shareholding is held by public shareholders.
Rakesh Jhunjhunwala and his wife Rekha Jhunjhunwala own 18.21% stake in the company, while Safecrop Investments India LLP is the major shareholder with 47.77% stake.
Safecrop Investments India will offload 30.1 million equity shares via offer for sale (OFS), and Konark Trust & MMPL Trust, which are part of promoter group, will sell 1.4 lakh equity shares and 9,518 shares, respectively via OFS.
Category-wise reserved portion
The public offer includes a reservation of shares worth Rs 1 bn for employees.
About 75% of the issue size has been reserved for qualified institutional buyers (QIBs), 15% for non-institutional investors, and the remaining 10% for retail investors.
Use of IPO funds
The net proceeds from fresh issue will be utilised towards augmentation of company's capital base and maintenance of solvency levels.
A bit about Star Health and Allied Insurance
Incorporated in 2006, Star Health and Allied Insurance Company is one of the largest private health insurers in India with a market share of 15.8% in fiscal 2021.
The company primarily focuses on the retail health market segment. It offers a range of flexible and comprehensive coverage options for retail health, group health, personal accident, and overseas travel, accounting for 87.9%, 10.5%, 1.6%, and 0.01%, respectively, of the total gross written premium (GWP) in fiscal 2021.
Company's distribution network
The company mainly distributes policies through individual agents and also includes corporate agent banks and other corporate agents.
As of 31 March 2021, its network distribution includes 737 health insurance branches across 26 states and 4 union territories in India.
Star Health has also built one of the largest health insurance hospital networks in India with more than 10,870 hospitals.
The company occupies 30% market share in the retail health insurance sector. Between the period of April 2020 and November 2020, the company sold nearly 4.3 million insurance policies.
Financial snapshot of the company
Star Health posted a loss of Rs 8.3 bn in the financial year 2021, against profit of Rs 2.7 bn in previous year.
In the six months period ended September 2021, loss stood at Rs 3.8 bn against profit of Rs 2 bn in the same period previous fiscal.
Key Parameters
| (Rs m) | FY19 | FY20 | FY21 |
| --- | --- | --- | --- |
| Total Income | 2,262.5 | 4,619.6 | -9,077.8 |
| Growth (%) | | 104% | |
| Expenses | 440.1 | 485.4 | 1,381.7 |
| Net Profit\Loss | 1,282.3 | 2,680 | -8,256 |
Data Source: Company's RHP
In the financial year 2021, the combined ratio of the company increased to 114.8% primarily due to certain exceptional accounting adjustments primarily related to withdrawal from a reinsurance treaty in the fiscal 2021, and the exceptional impact of the Covid-19 crisis, the company said in its prospectus.
For more details, check out Star Health and Allied Insurance's Red Herring Prospectus.
Market peers
Star Health Insurance company is a market leader in the insurance space. Regardless, the company has more than one market peer with a strong market presence.
The proposed IPO will make Star Health the fourth private sector insurance provider to list on Indian stock exchanges, following HDFC Life Insurance, ICICI Prudential Life Insurance, and ICICI Lombard General Insurance.
| Company (Rs bn) | Total Income | Net Profit\Loss | Return on Net Worth (%) |
| --- | --- | --- | --- |
| HDFC Life Insurance | 17 | 14 | 12.2% |
| ICICI Prudential Life Insurance | 28 | 10 | 7.9% |
| ICICI Lombard General Insurance | 25 | 15 | 18.2% |
| Star Health and Allied Insurance | -9 | -8 | -23.7% |
Data Source: Company's RHP and Equitymaster
Health Care in the retail sector
For the past three fiscal years, they have consistently ranked first in India's retail health insurance business based on retail health GWP.
Following the Covid-19 emergency, the retail health market segment is expected to emerge as a significant growth driver for the entire health insurance sector in India, owing to low health insurance penetration, high out-of-pocket healthcare costs, and the fact that only 10% of the population has insurance policies other than government plans.
In Fiscal 2021, their retail health GWP was more than three times that of the second-largest retail health insurance market competitor, placing the company in an excellent position to help them continue to grow.
Star Health's grey market premium
As per market observers, Star Health shares are available at a premium of Rs 130 in the grey market today.
GMP is nothing but the premium at which the shares are trading in offline market. This is just an indication about IPO price as it is unorganised market.
IPO market is booming in India. Will the trend continue?
The Indian stock market is still currently trading high and IPOs are attracting some wild valuations.
Given the abundant liquidity, the market regulator easing listing procedures and overall bullish sentiments, the IPO craze is understandable.
Data suggests that companies raised funds to the tune of US$4.6 bn from IPOs last year. The market believes this amount will be easily surpassed in 2021.
As companies line up to raise funds from the market amid high valuations, investors need to consider many factors before investing their money in an IPO.
If you are investing in an IPO, weigh in all the positive and negative factors affecting the company.
Take a close look at the company's financials and valuations. It would give you a clear picture of what's brewing.
Happy Investing!
Disclaimer: This article is for information purposes only. It is not a stock recommendation and should not be treated as such. Learn more here...