Uniparts India IPO. 5 Things to Know
Nov 26, 2022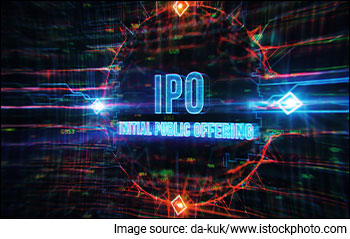 Investing in the stock market through the way of initial public offers (IPOs) has remained the preference for many investors of late.
An option to invest a small amount and earn possible listing gains make IPOs an attractive investment.
However, not all IPOs have turned out to be fruitful. There are several recent instances where investors were left devasted, stuck in an IPO, and sitting on heavy losses.
The Paytm debacle and LIC's subdued performance are two prime examples. Even at present, LIC share price is falling, while Paytm share price is also reeling under pressure. More names can be added to this list.
Hence, it becomes necessary to be cautious while applying for an IPO. One should properly analyse the offer before applying.
Recently, we wrote to you about the analysis of Dharmaj Corp Guard IPO which opens next week. Today we talk about another company which is opening its public offer next week, Uniparts India.
This would be the company's third attempt to go public. It applied for going public in 2014 and 2018 too.
However, after receiving approval, it didn't go ahead with the offer due to various reasons.
The engineering company's IPO will open for subscription on 30 November 2022.
Here are the key details about the IPO.
Issue period: 30 November 2022 to 2 December 2022
Issue size: Rs 835.61 crore (about Rs 8,356.1 million) (no fresh issue of shares)
Price band: Rs 548 to Rs 577 per equity share
Bid lot: 25 shares and multiples thereof
Application limit: Minimum one lot maximum thirteen lots
Face value: Rs 10 per equity share
The company has reserved not less than 50% shares of the offer for qualified institutional buyers (QIB). It has reserved not less than 15% for non-institutional buyers (HNI). Hence not more than 35% of shares are available for retail individual investors.
Tentative IPO allotment date: 7 December 2022
Tentative listing date: 12 December 2022
#1 About the company
Incorporated in 1994, Uniparts India is a manufacturer of engineered systems and solutions.
The company is one of the leading suppliers of systems and components for the off-highway market in the agriculture and construction, forestry and mining (CFM), and aftermarket sectors with a presence across over 25 countries.
The company's product portfolio includes core product verticals of 3-point linkage systems (3PL) and precision machined parts (PMP) as well as adjacent product verticals of power take-off (PTO), fabrications and hydraulic cylinders or components.
Uniparts is a concept-to-supply player for precision products for off-highway vehicles (OHVs) with a presence across the value chain.
In India, the company have five manufacturing facilities, two at Ludhiana, Punjab, one at Visakhapatnam, Andhra Pradesh, and two at Noida, Uttar Pradesh.
#2 Financial position of Uniparts India
The company reported revenue of Rs 12.3 billion (bn) in the financial year 2021-22, registering a growth of 35.9% over the previous year.
With exports accounting for nearly 80% of its revenue, between the financial years 2016 to 2021, the company's revenue grew at a compounded annual growth rate (CAGR) of 8%.
Even if we take a look at the net profit margin and return on net worth, they have shown a positive trend.
Thus, so far, the company has given a decent performance.
Financial Snapshot
| Particulars | 31-Mar-22 | 31-Mar-21 | 31-Mar-20 |
| --- | --- | --- | --- |
| Revenues (Rs m) | 12,274.20 | 9,031.40 | 9,072.20 |
| Revenue Growth (%) | 35.90% | -0.40% | |
| | | | |
| Expenditure Before Tax | 10,017.20 | 8,291.30 | 8,644.40 |
| % of Total Income | 81.6 | 91.8 | 95.3 |
| | | | |
| Net Profit | 1,668.90 | 931.5 | 626.4 |
| Net Profit Margin (%) | 13.6 | 10.3 | 6.9 |
| | | | |
| Net Worth | 6,852.40 | 5,601.40 | 4,641.40 |
| Return on Net Worth (%) | 24.4 | 16.6 | 13.5 |
| | | | |
| Basic Earnings per share (Rs) | 37.7 | 21.1 | 14.2 |
Data Source: Company's Red Herring Prospectus (RHP)
#3 Peer comparison
There are several producers of varying sizes serving certain segments or sub-segments of the company's customer base, across agriculture and CFM.
There are also several producers of varying size manufacturing certain of the products that it sells, in various geographical markets.
But the company believes that it does not have peers that operate in the full spectrum of its customer base, geographical market, product range and price points.
The company does not have any listed industry peers in India which operate in similar business segments. Provided below is the comparison with the peers listed in India who have similar exposure to certain segments or use a similar nature of manufacturing process for their products.
Peer Comparison
| Company | Total Income (2022) (Rs m) | Net Profit | EPS (Basic) (Rs) | Return on Net Worth (%) |
| --- | --- | --- | --- | --- |
| Dharmaj Crop Guard Limited | 12,274.20 | 1,668.90 | 37.7 | 24.4 |
| Balkrishna Industries | 82,951.20 | 14,353.80 | 74.3 | 20.7 |
| Bharat Forge | 1,04,610.80 | 10,770.60 | 23.2 | 16.3 |
| Ramkrishna Forgings | 23,202.50 | 1,980.30 | 12.4 | 18.4 |
Data Source: Company's Red Herring Prospectus (RHP)
#4 Arguments in favour of the business
It has a leading position in the markets, globally. It had an estimated 16.7% market share of the global 3PL market, and an estimated 5.9% market share in the global PMP market in the CFM sector in the last financial year, in terms of value.
As mentioned above, it does not have any real competitors in India, which gives it a competitive edge. The sheer size of the company can give strong competition to any new entrants.
Its significant backward and forward integration reduces its dependence on external supply and support services and enables the maintenance of quality controls required to service global OEMs and aftermarket players.
It has evolved from being a component supplier to being a provider of an end-to-end solution for various engineering needs. Its wide portfolio allows it to move across the various levels of the value chain.
It also has long-term relationships with key customers including major original equipment manufacturers, resulting in a well-diversified revenue base. It is in business with TAFE and Kramp for more than 15 years.
It has given a decent financial position so far and it also has bright prospects.
#5 Risk factors
It is heavily dependent on its key customers. In the financial year, 2021-22 for 3PL business 75.7% of the total business came from its top ten customers. Similarly, for the same period, the top ten customers of PMP, PTO, hydraulic cylinders, and fabrication from 89.5%, 100%, 100%, and 100%, respectively.
It has huge exposure to foreign currency. From a minor fluctuation to a major economic change, everything will impact the company's financials.
Its wide geographical presence comes with a cost. It is heavily dependent on its revenue in the USA. Around 50% of the revenue comes from America. However, if we take a look at other countries, not a single country contributes even 20% to the total revenue.
To conclude
Uniparts India has a strong global presence. It is a well-established player in its field. Years of experience and strong financial performance are plus points.
The company also has bright prospects. It is now aiming to double its turnover in 3-5 years with assured orders in the future. The company is preparing to significantly increase to over 15-20% in the coming few years compared to the current growth rate of 8%.
The revenue share of non-conventional verticals is likely to increase to 8-10% in the next few years compared with around 3% in the last fiscal year. New orders from new customers as well as existing customers are likely to help the company to grow more than 15% in the medium term.
However, the company is heavily dependent on its US subsidiaries for revenues. Considering the dynamic geopolitical scenario, this could be a huge risk factor.
The entire offer is an offer for sale. The proceeds of the IPO will not go to the company. Thus the public will be buying shares to pay the promoters of the company.
Its financial performance in the operation has been spotless. A point to note is that it had negative cash flows from investing and financing activities during the past three years.
Like any offer, this offer has its pros and cons. An investor must carefully analyse which outweighs the other and then make any decision.
Stay tuned to get further updates on this IPO and all upcoming IPOs in the market.
Investment in securities market are subject to market risks. Read all the related documents carefully before investing
Safe Stocks to Ride India's Lithium Megatrend
Lithium is the new oil. It is the key component of electric batteries.
There is a huge demand for electric batteries coming from the EV industry, large data centres, telecom companies, railways, power grid companies, and many other places.
So, in the coming years and decades, we could possibly see a sharp rally in the stocks of electric battery making companies.
If you're an investor, then you simply cannot ignore this opportunity.
Details of our SEBI Research Analyst registration are mentioned on our website - www.equitymaster.com
Disclaimer: This article is for information purposes only. It is not a stock recommendation and should not be treated as such. Learn more about our recommendation services here...