Everything to Know About the Upcoming Tega Industries IPO
Nov 27, 2021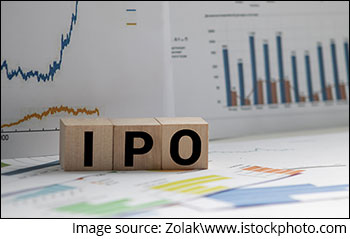 The initial public offering (IPO) rush has refused to die in 2021.
In the first 10 months of year 2021, a total of 51 IPOs hit the market. These public issues raised more than Rs 900 bn.
In the coming week, the primary market is set to see the opening of as many as two IPOs.
Tega Industries and Rakesh Jhunjhunwala-backed Star Health and Allied Insurance Company are set to float their maiden offers during the upcoming week, between 30 November 2021 and 3 December 2021.
Tega Industries, the second largest producer of polymer-based mill liners in terms of revenue, is set to launch its issue for subscription on 1 December 2021. The offer will close on 3 December 2021.
The company has fixed a price band of Rs 443-453 a share for its IPO.
--- Advertisement ---
Rahul Shah's Lazy Millionaire Summit Is Now LIVE...

Discover the Master Key to Turning Every Market Crash to Your Advantage

Hurry up! Join in now...

Click Here to Join the Lazy Millionaire Summit
------------------------------
The company proposes to raise Rs 6.2 bn at the upper end of the price band. The anchor book is expected to open on 30 November 2021 and the company will list on the exchanges on 13 December 2021.
Axis Capital and JM Financial are the merchant bankers to the public issue.
Tega Industries IPO Details
| | |
| --- | --- |
| Issue Type | Book Built Issue IPO |
| Face Value | Rs 10 per equity share |
| IPO Price | Rs 443 to Rs 453 per equity share |
| Market Lot | 1 lot - 33 shares |
| Issue Size | Rs 6.2 bn |
| Offer for Sale | Rs 6.2 bn |
| Basis of Allotment Date | Wednesday, December 8, 2021 |
| IPO Listing Date | Monday, December 13, 2021 |
Data Source: Company's Red Herring Prospectus (RHP)
Promoter's stake in the company
Tega's maiden public offer is entirely an offer for sale (OFS) of 13.7 m equity shares by its existing shareholders and promoters.
Currently, promoter and promoter group hold 85.17% stake in the company and Wagner owns 14.54% shareholding. Post issue, the promoter group will hold only 79.17% share of the company.
Promoters Madan Mohan Mohanka and Manish Mohanka will offload a part of their stake via the OFS, and Wagner, an affiliate of PE firm TA Associates, will exit the company through the share sale.
Category-wise reserved portion
Half of the issue size has been reserved for qualified institutional buyers (QIBs), while 35% of it is reserved for retail investors.
The remaining 15% of the shares is reserved for non-institutional buyers.
Investors can bid for a minimum of 33 equity shares and in multiples of 33 shares thereafter. Retail investors can make a minimum investment of Rs 14,949 per lot.
Objects of the issue
Since the offer does not have any fresh issue, the entire proceeds from the IPO will go the selling shareholders. Thus, the company will not receive any money from the issue.
However, the offer will help the company to achieve the benefits of listing the equity shares on the stock exchanges.
Equitymaster's Stock Screener: Identifying High-Potential Stocks Has Never Been this Easy
About Tega Industries
Established in 1976, Tega Industries is a leading manufacturer and distributor of specialised, critical, and recurring consumable products for the global mineral beneficiation, mining, and bulk solids handling industry.
Globally, Tega industries is the second largest producer of polymer-based mill liners, based on revenues for the year 2020.
The company offers a wide product portfolio of specialised abrasion and wear-resistant rubber, polyurethane, steel, and ceramic-based lining components used by their customers across different stages of mining and mineral processing, screening, grinding, and material handling.
The company's product portfolio comprises more than 55 mineral processing and material handling products.
Company's strong presence
With a total built-up area of 74,255 square meters, it has 6 production facilities, three in India, at Dahej in Gujarat and Samali and Kalyani in West Bengal, and three in significant mining centres of Chile, South Africa, and Australia.
Their plants in India serve the domestic and international mineral processing and materials handling markets, whereas their facilities in Chile, South Africa, and Australia serve the national and regional mineral processing and materials handling sectors.
In addition, their joint venture in India with the Hosch Group's U.K. branch specialises in precision conveyer belt cleaning and serves a variety of sectors in India.
Tega Industries are further expanding their operations in major markets including North America, South America, Australia, and South Africa.
--- Advertisement ---
There is a new paradigm shift currently unfolding across the global economic landscape...

And at the heart of this massive SHIFT is...

INDIA!

India is on the verge of a multi-trillion-dollar rebirth that could potentially mint countless new millionaires...

If you are on the right side of this mega shift, then it could be your biggest opportunity to build potentially massive wealth over the long term.

Click here to find all the details...
------------------------------
A quick look at the financials of Tega Industries
Tega Industries' profitability has grown more than four times in the last three financial years.
As of the financial year 2021, revenues from operations stood at Rs 8.6 bn, against Rs 6.4 bn in the previous year. Net profit during the same period was Rs 1.4 bn.
More than 85% of revenues are generated from businesses outside India, and above 74% of business is repeat business.
Key Parameters
| (Rs m) | FY19 | FY20 | FY21 |
| --- | --- | --- | --- |
| Total Income | 6,430.1 | 6,955.4 | 8,566.8 |
| Growth (%) | | 8% | 23.2% |
| Expenses | 5,983.7 | 6,381.1 | 6,755.0 |
| Net Profit\Loss | 326.7 | 655 | 1,364 |
Data Source: Company's RHP
The company's end customers are mineral processing sites involved in gold and copper ore beneficiation, accounting for 34.92% and 27.25%, respectively, of its sale of products as an average of last three fiscals.
For more details, check out Tega Industries' Red Herring Prospectus.
Market Peers
As per offer documents, the company has shown AIA Engineering as its listed peer.
| Company (Rs bn) | Total Income | Net Profit\Loss | Return on Net Worth (%) |
| --- | --- | --- | --- |
| AIA Engineering | 28.8 | 5.7 | 13.3% |
| Tega Industries | 8.6 | 1.4 | 22.2% |
Data Source: Company's RHP and Equitymaster
Competitive advantage
The key competitive strengths of Tega Industries indicates the company is in a favourable position.
Furthermore, this company has managed to deliver strong financial performance in the past few years, recording significant bottom-line growth.
According to RHP, this company has experienced market growth on a consistent basis. The research and development (R&D) department of this company is extremely efficient.
Also, it's one of the largest manufacturers of mill liners that are polymer-based. The company has customers from all around the world.
Moreover, the production and sales capabilities of this company are quite strong.
Key risk factors
Their worldwide production plants, sales, and operations subject them to the concerns of doing business in foreign nations, which might have a negative impact on their operations.
They rely on a few major suppliers for specific raw materials, but they don't have long-term contracts or special partnerships with them.
Their inability to recognise and react to changing market trends, technology developments, and customer preferences might have a negative impact on their company.
The bulk of their clients do not have long-term contracts with them.
The impact of Covid-19 on their business is unknown and impossible to anticipate.
They may be subject to stricter labour laws or other industry norms, which might raise their compliance costs and have a negative impact on their business.
IPO market is booming in India. Will the trend continue?
Following the recent market correction, market participants should keep an eye on the Indian and global markets as new corona variant has hit global bourses very badly.
This could affect the primary market as well.
However, given the abundant liquidity and the market regulator easing listing procedures, the IPO craze is understandable.
Data suggests that companies raised funds to the tune of US$4.6 bn from IPOs last year. The market believes this amount will be easily surpassed in 2021.
As companies line up to raise funds from the market amid high valuations, investors need to consider many factors before investing their money in an IPO.
If you are investing in an IPO, weigh in all the positive and negative factors affecting the company.
Take a close look at the company's financials and valuations. It would give you a clear picture of what's brewing.
Happy Investing!
Disclaimer: This article is for information purposes only. It is not a stock recommendation and should not be treated as such. Learn more here...