Jan 2, 2023 - Top 5 IPOs to Watch Out for in 2023
Top 5 IPOs to Watch Out for in 2023
Jan 2, 2023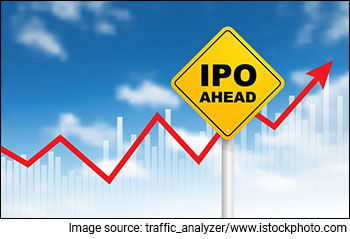 Initial public offerings (IPO) are a rage with investors. This is because, they believe that IPOs have the potential to bring in big returns in the long term.
In 2021, India witnessed a slew of IPOs driven by positive investor sentiment. A total of Rs 1.3 trillion (tn) in funds was raised from just IPOs last year.
But the same momentum couldn't continue this year. So far, only a total of Rs 618.5 billion (bn) worth of funds have been raised through IPOs, which is less than half of what the market witnessed last year.
The slowdown in IPOs was mainly due to weak investor sentiment amid high market volatility led by geopolitical tensions and weak macroeconomic indicators.
But with markets recovering, the IPO rush is all set to begin again. Here are five IPOs that could hit the markets in 2023.
#1 Oravel Stays (OYO)
First on our list is Oravel Stays, popularly known as OYO.
OYO is a new-age technology platform focussing on short-stay accommodation. It was developed to address the pain points on the supply and demand side by bridging the gap between the two in the hospitality industry.
The company has the largest footprint of over 157,000 hotel storefronts in India and overseas. It offers over 40 products and services to its partners and customers across 35 countries.
So far, OYO has raised around US$4 bn (Rs 324.8 bn) through 19 rounds of funds.
The company filed its draft red herring prospectus (DRHP) in October 2021 and had planned to launch its IPO in 2022.
However, due to volatile market conditions and bearish market sentiment, OYO postponed its IPO, worrying that its valuation might be affected.
According to the prospects, it plans to raise Rs 84.3 bn out of which Rs 70 bn will be from fresh issues and the remaining Rs 14.3 bn through stake sale by existing investors.
The company plans to use the funds for repaying debts and funding its growth plans.
The hotel industry was affected by the pandemic and so was OYO's business. As a result, in the last three years, the company's revenue has fallen by an average of 28.7%. However, revenge travel helped the company revive its business, and in the last year, its revenue grew by 20.7% year-on-year (YoY).
The company's net loss has also been narrowing. In the financial year 2022, it reported a net loss of Rs 19 bn, as against Rs 39 bn the previous year.
OYO is a much anticipated and much-awaited IPO in India and will be one of the biggest IPOs in 2023.
#2 Byju's
Second on our list is the largest ed-tech company, Byju's.
It is a learning platform with over 50 m registered students and over 3.5 m paid subscriptions.
The company offers its customers personalized learning, technology-enabled learning, and the best teachers and engaging content for private learning.
In the last five years, the company has grown through acquisitions and has acquired companies such as Epic, Osmo, and Aakash educational services.
Apart from diversified product offers, the company also enjoys a high customer retention rate.
Byju's revenue has grown at a compound annual growth rate (CAGR) of 21.2% in the last three years. In the financial year 2022, it reported gross revenue of Rs 100 bn as against Rs 22.8 bn in the financial year 2021.
The company's net loss also widened in the last three years, which, according to the company, was mainly because of a change in revenue recognition policy.
Byju's is planning to go for an IPO in 2023, but it is now finalizing IPO plans of US$1 bn (Rs 81.39 bn) for its tutoring arm, Aakash Educational Services.
So far, Byju's has raised US$5.5 bn (Rs 447 bn) from investors such as Qatar Investment Authority, Tiger Global, and BlackRock.
#3 Swiggy
Next on our list is Swiggy.
It is an online food ordering and delivery platform. It was established in 2014 in Bangalore and currently serves over 500 cities in India.
Apart from food delivery, Swiggy delivers groceries and packages through Swiggy Instamart and Genie. It has also launched a loyalty program in 2021 to offer special discounts to its customers.
Currently, the company has partnerships with more than 150 thousand restaurants and has a strong fleet of over 260 thousand delivery executives delivering food to its users.
Recently, it also acquired Dineout, a leading dining-out and restaurant tech platform.
In the last three years, the company's revenue grew at a CAGR of 25.4%, driven by higher orders. Its losses also narrowed by over Rs 7 bn during the same time.
Swiggy plans to raise around US$1 bn (Rs 81.31 bn) through IPO in 2023. It was already gearing up for an IPO and hired JP Morgan and ICICI Securities to run its books.
The company will hire more merchant banks to run the process in the coming few days. So far, the company has raised around US$3.6 bn (Rs 292.71 bn) in 15 rounds of funding.
Going forward, the company aims to increase its consumer base to 100 m and accelerate the digital transformation in the food industry.
#4 Go First
Fourth on our list is Go First (formerly Go Air), an ultra-low-cost carrier in India.
It is part of the Wadia Group, the parent company to the famous Bombay Dyeing and Britannia Company.
Founded in 2005, Go First carried over 80 m passengers across 39 destinations, including ten international destinations.
The company's fleet comprises 57 aircraft and has ordered another 94, which it expects to take delivery soon.
It is one of the fastest-growing airline companies, with a market share of 10.8% in 2020.
In the last three years, its revenue has grown at a CAGR of 16.4%. However, its net loss widened mainly due to the rising fuel costs. The company filed its DRHP in May 2021 and planned to launch its IPO in early 2022. However, the company delayed the IPO because of weak consumer sentiment around aviation stocks. Its DRHP also expired in August 2022, requiring the company to re-file for the IPO.
Go First plans to raise funds worth Rs 36 bn through an IPO. The company plans to use the funds to repay its debt and other obligations.
Going forward, it aims to launch its IPO in 2023 and grow its market share through its ultra-low-cost carrier model.
#5 Mamaearth
Last on our list is a natural beauty and personal care company Mamaearth.
Founded in 2016 as a baby care brand, Mamaearth is now a beauty and skincare brand which operates in India, South East Asia, and the Middle East. The company operates as an omnichannel brand and sells its products online and offline.
Its parent company, Honasa Consumer acquired and nurtured several brands in its eight years of existence, such as Mamaearth, The Derma Co., Aqualogica, Ayuga, BBlunt & Dr. Sheth's.
In the last three years, Mamaearth's revenue grew at a CAGR of 105%. The company also turned profitable in the financial year 2022 and reported a profit of Rs 198 m against a loss of Rs 13.3 bn the previous year.
The company announced its plans to raise US$300 m (Rs 24.39 bn) through IPO in 2023 and will soon draft its prospectus. It plans to use the funds to set up offline stores across the country.
So far, Mamaearth has raised a total of US$111.6 mn (Rs 9.07 bn) in funding over eight rounds from investors such as Sequoia India, Stellaris Ventures, and Fireside Ventures.
To conclude...
Investing in an IPO is like investing in any other business. So before you plan to invest in an IPO, check the company's fundamentals and prospects.
However, for an unproven-businesses, a product or service with great potential is not enough. You need to give extra weightage to the quality of management and founders.
You must spend enough time with them to assess their vision, thought process, and execution abilities.
Only once you have a 360-degree view of the business, should you go ahead and invest in one.
For more information on IPOs, check out the list of upcoming IPOs.
You can also find out the performance of past IPOs here.
Since you are interested in IPOs, don't forget to check out top 5 IPOs destroyed Rs 3.5 trillion in wealth and key takeaways of tech IPOs.
Also, watch the below video where Richa Agarwal explains what to look for in a winning IPO.
Investment in securities market are subject to market risks. Read all the related documents carefully before investing
Want to Grow Your Wealth With Safe Stocks?
If you want a simple, safe, and hassle-free approach to long term wealth building...
Without having to worry about negative news or every little downswing in the market...
And without having to worry whether your investments will actually "deliver"...
You must read our note on Blue Chip Stocks now.
Details of our SEBI Research Analyst registration are mentioned on our website - www.equitymaster.com
Disclaimer: This article is for information purposes only. It is not a stock recommendation and should not be treated as such. Learn more about our recommendation services here...
FAQs
Is investing in IPO's less risky than directly investing in stock market?
When it comes to investing, both avenues carry some degree of risk.
However, unlike listed businesses that have been under public and regulators' scrutiny, most IPOs are untested business models. Further, IPOs are usually priced at exorbitant valuations that do not offer enough margin of safety.
In our view, one should wait for track record post listing and enter well performing businesses at reasonable valuations.
Due diligence and margin of safety are must in our view, whether it's an IPO or listed stocks one wants to invest in.
What is GMP?
GMP stands for grey market premium. It is the amount, over and above the issue price, that traders are willing to pay or ask for to trade IPO shares. The GMP can tell you how an IPO will perform on its listing day.
If you are applying for an IPO, take a look to see what could happen on listing day. But remember GMP shouldn't be the only factor influencing your decision on whether or not to hold or exit the stock.
If you are an investor, then we would say take the GMP with a pinch of salt. A factor as volatile as GMP can't be a deciding factor.
Therefore, you should never apply for an IPO just because it commands a good GMP. You should apply for an IPO because you believe in the company's earning potential. Hence more weightage should be given to the fundamentals of the company.
What is the difference between RII, NII, QIB and Anchor Investor?
Under the market regulator's guidelines, there are four types of investors who can bid for shares during the IPO process.
Retail investors (RII)

The category of retail investors is the most popular one. It includes both resident Indians and non-resident Indians (NRI), as well as HUFs. The maximum sum that can be invested in this category is Rs 2 lakhs.

This category allows bidding at the cut-off price, with retail investors receiving at least 35% of the total offer.

Non institutional investors (NII)

The non-institutional category is open to all retail category applicants who wish to apply for an amount greater than 2 lakh. A minimum of 15% is booked for them.

NII have the option of withdrawing their bids before the day of the allotment. They are not, however, entitled to bid at the cut-off price.

Qualified institutional buyers (QIB)

QIP in the stock market is a fundraising tool, whereby a company raises capital by issuing equity shares, fully and partly convertible debentures, or any securities other than warrants which are convertible to equity shares.

The only parties eligible to purchase QIPs are Qualified Institutional Buyers (QIBs), which are accredited investors, as defined by the market regulator.

Anchor investors

Anchor investor category includes QIBs applying to invest Rs 100 million or more through the book-building process. Up to 60% of the QIB group may be allocated to anchor investors.

Note that the price for anchor investors gets set separately.

Anchor investors need a minimum application size of Rs 100 m, and merchant bankers, promoters, and their immediate relatives are not eligible.