Equitymaster's Smallcap Guru on How to Invest in Smallcap Stocks in 2022 and Beyond
Dec 4, 2021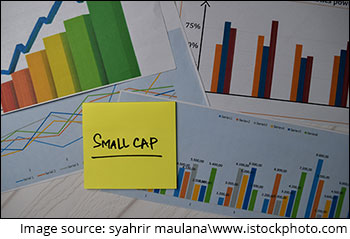 Concerns of new Covid variant Omicron have added to the volatility. Financial markets across the globe have been affected and investors are now more nervous than ever.
On one hand, the optimists believe Omicron won't do anywhere near the damage to the markets that Delta did.
On the other hand, pessimists believe the worst is yet to come.
The focus of investors and traders these days is where the most action is: Smallcaps. Some stocks from the broader market are rising rapidly while some are crashing down at the slightest sign of trouble.
You need the right kind of guidance from an experienced analyst to pick the best smallcap stocks in this volatile environment.
For this, we reached out to small cap guru Richa Agarwal, Editor, Hidden Treasure. What follows is a fascinating interview.
In this conversation, Richa shared her views on a wide range of topics.
She discussed how smallcap companies performed this year, the biggest opportunities and challenges for them going forward, and a lot more.
If you closely track smallcap stocks, this interview is a must read.
Richa also discussed the hot topic these days - IPOs.
Read on for a very insightful interview...
Equitymaster: Tell us more about how smallcap companies you cover have performed this year in terms of their financial performance. Have you been surprised, or disappointed?
Richa: Most of the smallcap companies I had recommended have been resilient, and have emerged stronger post Covid.
While picking stocks in the smallcap space, we had been focused on market leaders with strong balance sheets, and ethical and competent managements. The approach has paid off, with market leaders benefitting from the consolidation in the smallcap space across sectors.
It's heartening to see some companies reporting their highest ever revenues and profits, even higher than pre-covid levels. Overall, the balance sheets are cleaner, and capacity utilization has gone up.
The sentiments in the smallcap space had been bearish pre Covid, and we were expecting a rebound. But I must say the run up has been sooner and sharper than expected, with some companies gaining five times and even more. The biggest gainers have been in the textile, packaging, platform and tech space.
Keeping in mind the sharp run-up, I have recommended booking partial profits on some, and we are also letting the winners run - making the most of the momentum.
Equitymaster: Where do you see the biggest opportunities and challenges for these smallcap companies going forward?
Richa: The biggest opportunities in the smallcap companies are arising from consolidation across sectors - the big is getting bigger. The pandemic has led to some serious work by these companies with regards to becoming more self-reliant and backward integration. Overtime, this is likely to cut costs, improve margins and derisk the businesses.
The shift in the global supply chains have also led to fresh opportunities for business expansion and growth.
In the short term, the business models will be tested with regards to their ability to handle inflationary pressures. The biggest challenge, from a long-term perspective, not only for smallcaps but big businesses as well, is on account of disruptions from the emerging technologies. That said, for certain companies in smallcap space, tech disruption and digitization has also been a big opportunity to grow at above normal rate. And this is just the beginning.
FREE REPLAY: Catch the Details of Potential Crorepati-Making Stocks Right Now...
Equitymaster: Any niche smallcap spaces that excite you? If you can name some sectors...
Richa: Some smallcap companies are great proxy or direct plays on sectors that are witnessing revival after a long time, such as in real estate, textile, home improvement, and infrastructure.
There are businesses in smallcap space that stand to benefit from the digitization of the economy and enjoy positive network effects as well. We are seeing some exciting opportunities in chemicals, pharma space, fintech, and EV.
Equitymaster: How do you see the performance of the small and midcap stocks in the context of the over rise in volatility in stock prices?
Richa: Volatility has always been inherent to smallcap space. Over last one decade, despite short term fluctuations, we have seen certain small companies becoming midcaps, and that's likely to continue for certain players, especially market leaders in industries that are witnessing positive structural shifts. As long as they keep executing and business is headed in the right direction, I believe correction could be a good opportunity to increase stakes in such stocks.
The Smallcap to Sensex ratio at present stands at 0.49 times as compared to long term median of 0.43 times. While this requires some caution, it is worth mentioning here that it is still lower than previous peak levels of 0.6 to 0.7 times.
That said, easy money in smallcaps has been made, and one needs to be highly selective while picking stocks in these markets. Keeping the current valuations in mind, we will only pick stocks where the growth seems sustainable and virtuous, and where valuations offer margin of safety.
One also needs to be careful regarding timely exits in the cyclical plays that have benefitted from the rally.
--- Advertisement ---
There is a new paradigm shift currently unfolding across the global economic landscape...

And at the heart of this massive SHIFT is...

INDIA!

India is on the verge of a multi-trillion-dollar rebirth that could potentially mint countless new millionaires...

If you are on the right side of this mega shift, then it could be your biggest opportunity to build potentially massive wealth over the long term.

Click here to find all the details...
------------------------------
Equitymaster: What's your take on IPOs in general? Do you see this is as a mania of some sort or is this really a start for India where high growth companies are starting to come to market?
Richa: It is good to see more and more companies, especially new age businesses getting listed and becoming public across sectors amid the ongoing market rally and IPO rush.
However, I see this more as a long-term option than a profitable proposition at current juncture when it comes to making recommendations. Most of these recent IPOs are untested business models, and have been priced at exorbitant valuations that I would not be comfortable paying for even well-established companies and promoters with a track record.
I don't think it will be prudent to compromise on margin of safety. I would rather wait to see how this companies perform on execution front post listing, and would prefer to enter at reasonable valuations for the ones that do well.
Equitymaster: Your message to investors who focus on smallcaps...
Richa: When it comes to picking stocks, I would recommend to:
Focus on sectors and industries that are going through a structural upcycle, and enjoy inelastic demand. Think of sectors like FMCG, pharma, packaging, e commerce, and companies benefitting from digitalization of the economy.
Focus on niche leaders that are critical suppliers in the economy and enjoy better cost advantage and economies of scale as compared to competitors.
Stick to companies with healthy financials, the ones with low debt or debt free balance sheets and good liquidity.
Look for managements that are competent, ethical, and have shown prudence in navigating the crisis well in the past.
Last but not the least, look for margin of safety in valuations.
From a valuation standpoint, smallcaps are a lot more stretched than they were at the start of 2020. The easy money has been made. This could be a good time to exit the weak positions, which have gained only because of liquidity and lack fundamental strength. When the sentiments turn weak, these stocks will be the hardest hit. And will have little fuel to come back even when things normalise.
By the way, Richa recently revealed details about the 3 Super Smallcap stocks on Equitymaster's YouTube channel.
As per Richa, these 3 incredible dark horse stocks could potentially bring you life-changing gains in just a few years.
Since you're interested in smallcap stocks, do check out Richa's playlist on smallcap multibaggers.
Happy Investing!