Landmark Cars IPO: 5 Things to Know
Dec 14, 2022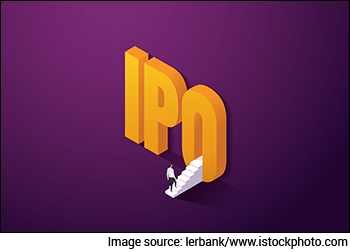 Ever since I have known about cars, I have seen one logo on most of them - 'Landmark Cars'.
As a kid, I always thought that Landmark Cars manufactures these cars. I learned many years later that Landmark Cars only sells these cars. This shows the long-standing relationship of the company in the car retail market.
After 24 years of experience in the sales of new vehicles, after-sales service and repairs of cars, Landmark Cars has finally come out with its initial public offering (IPO).
The company's IPO opened for subscription on 13 December 2022.
Here are the key details about the IPO.
Issue period: 13 December 2022 to 15 November 2022
Issue size: Rs 522 crore (about Rs 5,220 million) (fresh issue for Rs 1,500 m, for sale for Rs 4,020 m)
Price band: Rs 481 to Rs 506 per equity share
Bid lot: 29 shares and multiples thereof
Application limit: Minimum one lot maximum thirteen lots
Face value: Rs 5 per equity share
Grey Market Premium (GMP): Rs 31
Please note, GMP is as of 13 December 2022.
The company has reserved not less than 50% shares of the offer for qualified institutional buyers (QIB). It has reserved not less than 15% for non-institutional buyers (HNI). Hence not more than 35% of shares are available for retail individual investors.
Tentative IPO allotment date: 20 December 2022
Tentative listing date: 23 December 2022
#1 About the company
Incorporated in 1998, Landmark Cars is the leading premium automotive retail business in India with dealerships for Mercedes-Benz, Honda, Jeep, Volkswagen, and Renault. The company also caters to the commercial vehicle retail business of Ashok Leyland in India.
Landmark Cars offers services such as sales of new vehicles, after-sales service and repairs (including sales of spare parts, lubricants, and accessories), sales of pre-owned passenger vehicles, and facilitation of the sales of third-party finance and insurance products.
The company has expanded the network to include 112 outlets in 8 Indian states, comprised of 61 sales showrooms and outlets, and 51 after-sales services and spare outlets, as of 30 September 2021.
#2 Objects of the Issue
The company proposes to utilise the net proceeds from the fresh issue towards funding the following objects:
1. Pre-payment, in full or in part, of borrowings availed by its subsidiaries; and
2. General corporate purposes
#3 Financial position
Covid-19 impacted the physical health of people and the financial health of businesses, and Landmark Cars was no exception to that.
For the year ended 31 March 2021, the company's revenue fell by 11.8% to Rs 19,663 m. However, in the next year revenues increased by 52% to Rs 29,891.2 m.
Just like any other retailer, Landmark Cars' net profit margin is quite low. However, in the past three years, its net profit margins have seen quite an increase.
Its return on net worth (RoNW) is quite high. However, when compared to last year, its RoNW has decreased.
The company's financial performance is less than satisfactory in the past three years.
Financial snapshot
| Particulars | 31-Mar-22 | 31-Mar-21 | 31-Mar-20 |
| --- | --- | --- | --- |
| Revenues (Rs m) | 29,891.2 | 19,663.4 | 22,289.3 |
| Revenue Growth (%) | 52.0% | -11.8% | |
| | | | |
| Expenditure Before Tax | 29,068.4 | 19,465.6 | 22,535.8 |
| % of Total Income | 97.2 | 99.0 | 101.1 |
| | | | |
| Net Profit | 661.8 | 111.5 | -289.4 |
| Net Profit Margin (%) | 2.2 | 0.6 | -1.3 |
| | | | |
| Net Worth | 2,482.5 | 1,823.8 | 1,699.1 |
| Return on Net Worth (%) | 34.6 | 37.3 | 30.6 |
| | | | |
| Basic Earnings per share (Rs) | 26.5 | 6.2 | -17.0 |
Data Source: Company's Red Herring Prospectus (RHP)
#4 Arguments in favour of the business
It has a strong brand presence. It has been in operation for more than two decades, and during this time it has built strong goodwill among customers.
Its growing presence in an after-sales segment is leading to predictable growth in revenues and superior margins.
Its comprehensive business model captures entire customer value-chain.
It is increasingly focusing on robust business processes leveraging technological innovation and digitalization. It has made forays into technology and platforms through our investments in Chatpay Commerce (known as "Pitstop") and Sheerdrive.
It has also entered the electric vehicle zone. Its subsidiary has entered into a letter of intent with the automaker BYD India to become their dealer in the National Capital Region (Delhi) and Mumbai in respect of BYD's electric passenger vehicles.
#5 Risk factors
Landmark Cars is subjected to significant influence and restrictions imposed by original equipment manufacturers (OEMs) that may adversely impact its business including our ability to expand into new territories and acquire additional dealerships.
Its business operations are heavily concentrated. A large portion of its business operations is concentrated in the states of Gujarat and Maharashtra. Around 50% of the revenue comes from Gujarat and another 20% comes from Maharashtra.
It does not have listed peers, but it has a lot of strong competitors. It faces strong competition from a lot of online and offline car dealers.
To Conclude
Landmark Cars' financial statements do not leave a good impression for investors. However, its cars are popular among customers. Hence, the company maybe have stringent margins but its strong presence in the market may help the company overtake competitors.
In financial year 2021-22, it generated around 50% of its revenue from after sales services, repairs, etc. This shows that the company is able to generate revenue multiple times from a single sale.
Also, local garages stand no chance to provide after sales services to these luxury cars. Hence, this opens up wide scope of revenue opportunities for Landmark Cars.
The company sells premium cars like Mercedes Benz, Jeep, etc, which aren't in high demand in the current Indian auto markets. Currently, the market demand is dominated by Tata, Mahindra, Maruti, etc.
However, the management believes that as India progresses and Indians demands a bigger lifestyle, they will look forward to buying more and more premium customers. So the management expects strong demand of its cars in future.
With Landmark Cars' IPO being pushed forward, there is plenty of speculation as to how the share price may move when it finally hits the market.
While nothing is certain, and many buyers will remain sceptical about the endeavours for some time to come, these five key facts can help any potential buyer make an educated purchase decision in good time. An investor should be very careful while applying for IPOs because the top five IPOs destroyed Rs 3.5 trillion in wealth.
Speaking of IPOs these are the top five IPOs to watch out for in 2023.
Stay tuned to get further updates on this IPO and all upcoming IPOs in the market.
Happy Investing!
Disclaimer: This article is for information purposes only. It is not a stock recommendation and should not be treated as such. Learn more about our recommendation services here...