Here's What Should You Know Before Applying for CMS Info Systems IPO
Dec 17, 2021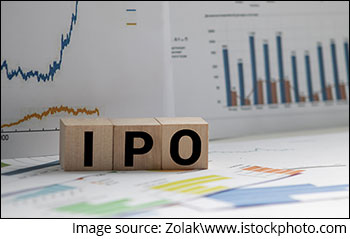 CMS Info Systems, and one of the largest cash management companies in India by the reach, has decided to launch its initial public offerings (IPOs) on 21 December 2021.
The three-day IPO will conclude on 23 December 2021.
As per data available, CMS Info Systems will become the eleventh company to launch its public issue in the month of December 2021.
The company plans to garner Rs 11 bn through its IPO. It has fixed a price band of Rs 205-216 per equity share for the issue.
This will be the company's second attempt to go public. Earlier in 2017, it had filed draft papers with the market regulator and had obtained its clearance to launch the IPO. However, the company did not launch the public issue.
CMS provides cash management services, which include ATM services, and cash delivery and pick-up.
Axis Capital, DAM Capital Advisors, Jefferies India, and JM Financial are the book running lead managers to the issue.
CMS Info Systems IPO Details
| | |
| --- | --- |
| Issue Type | Book Built Issue IPO |
| Face Value | Rs 10 per equity share |
| IPO Price | Rs 205 to Rs 216 per equity share |
| Market Lot | 1 lot - 69 shares |
| Issue Size | Rs 11 bn |
| Offer for Sale | Rs 11 bn |
| Basis of Allotment Date | Tuesday, December 28, 2021 |
| IPO Listing Date | Friday, December 31, 2021 |
Data Source: Company's Red Herring Prospectus (RHP)
The public issue is a pure offer for sale (OFS) by promoter Sion Investment Holdings, an affiliate of Baring Private Equity Asia. Sion Investment, which acquired CMS in 2015, holds 100% stake in the company at present.
Post the public issue, the promoter's holding will change to 65.59%.
Category-wise reserved portion
Up to 50% of the net issue is reserved for qualified institutional buyers (QIBs), whereas non-institutional buyers will have 15% shares allocated for them.
Retail portion has been fixed at 35% of the net offer. Retail investors can invest a minimum of Rs 14,904 for one lot, and their maximum investment would be Rs 193,752 for 13 lots.
Objects of the IPO offer
The entire issue is OFS. Under OFS, current shareholders would sell their shares and company would not get any money from this IPO proceeds.
Beyond this, company would achieve the benefits of listing the equity shares on the stock exchanges.
A quick view on CMS Info Systems' business operations
CMS Info Systems is India's largest cash management company in terms of the number of ATM points and retail pick-up points as of 31 March 2021.
The company is engaged in installing, maintaining, and managing assets and technology solutions on an end-to-end outsourced basis for banks, financial institutions, organised retail and ecommerce companies in India.
The business operates in 3 segments -
1. Cash management services - Includes end-to-end ATM replenishment services, cash pick-up and delivery, network cash management, and verification services.
2. Managed services - Includes banking automation product sales, deployment, and associated annual maintenance, end-to-end Brown Label deployment and managed services for banks.
3. Others - Includes end-to-end financial cards issuance for banks and card personalisation services. The company's cash management business is largely route-based in nature and managed services business on the other hand is largely recurring in nature.
CMS Info Systems' geographical presence in India
As on 31 August 2021, company has pan-India fleet of 3,965 cash vans and the network of 238 branches and offices which cover all of India's states and union territories, except remote union territory of Lakshadweep.
Also, through their network, CMS served more than 141,977 business points across their ATM cash management, retail cash management, and managed services businesses.
Financial track record of the company
The company is a leading market player with strong fundamentals.
The company posted a consolidated profit of Rs 1.7 bn in the financial year 2021, up 31% against Rs 1.3 bn in previous year.
In the five-month period ended August 2021, the profit stood at Rs 844 m. Revenue from operations for the same period came in at Rs 6.3 bn.
Key Parameters
| (Rs m) | FY19 | FY20 | FY21 |
| --- | --- | --- | --- |
| Total Income | 11,593 | 13,882.9 | 13,219.2 |
| Growth (%) | | 20% | -5% |
| Expenses | 10,093.9 | 11,932.3 | 10,841.7 |
| Net Profit | 961.4 | 1,347 | 1,685 |
Data Source: Company's RHP
Its cash management business is largely route-based in nature with 78.1% and 78.7% of revenue, respectively, in fiscal 2021, and the 5 months ended 31 August 2021 being generated from activities where route density drives profitability and enables operating leverage.
Their managed services business on the other hand is largely recurring in nature with 52.5% and 65.8% of revenue in fiscal 2021 and the 5 months ended 31 August 2021 being generated from long-term contracts, which provides high revenue visibility.
For more details, check out CMS Info Systems' Red Herring Prospectus.
Competitive advantages
Leading market player with strong fundamentals.
Integrated business platform offering a range of products and services.
Longstanding customer relationships with increased business opportunities.
Strong Pan-India network of 3,965 cash vans and 238 branches and offices.
Experienced and highly qualified management team.
Certain risk factors involved
India has moved to digitization post demonetisation. In future, if there is further decrease in the availability or use of cash, it can impact company business.
Its business is highly dependent on the banking sector in India. Any adverse development in Indian banks can affect company business.
CMS Info Systems' entire IPO proceeds is offer for sale where the company would not get any money as these would go to selling shareholders.
The company's business got affected by covid-19 pandemic and it can affect in future too.
It derives a substantial portion of its revenue from limited number of customers. If any loss of such customers can affect business.
They work in highly competitive environment and maybe unable to properly adapt to market changes.
IPO market is booming in India. Will the trend continue?
Following the recent market correction, market participants should keep an eye on the Indian and global markets as new corona variant has hit global bourses very badly.
This could affect the primary market as well.
However, given the abundant liquidity and the market regulator easing listing procedures, the IPO craze is understandable.
Data suggests that companies raised funds to the tune of US$4.6 bn from IPOs last year. The market believes this amount will be easily surpassed in 2021.
As companies line up to raise funds from the market amid high valuations, investors need to consider many factors before investing their money in an IPO.
If you are investing in an IPO, weigh in all the positive and negative factors affecting the company.
Take a close look at the company's financials and valuations. It would give you a clear picture of what's brewing.
Happy Investing!
Disclaimer: This article is for information purposes only. It is not a stock recommendation and should not be treated as such. Learn more here...