Green Hydrogen Alert! These 5 Companies are Leading the Race in India...
Jul 21, 2022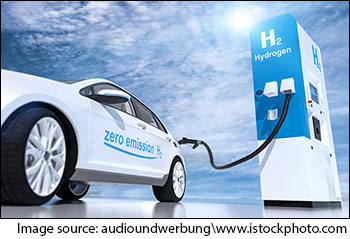 Editor's note: The future of India's top renewable energy stocks looks increasingly promising, with companies already pushing to adopt environmental-friendly fuels.
One such fuel is green hydrogen, which is termed as 'fuel of the future'.
Green hydrogen is the hydrogen produced by splitting water into hydrogen and oxygen using renewable electricity.
To be sure, green hydrogen has been the 'fuel of the future' for a long time.
However, we are only now seeing some constructive initiatives in its production and use.
Investments in this space are already going up. India's leading green hydrogen companies are partnering with global counterparts and forming joint ventures (JVs) to build, expand and bring in economies of scale in the sector.
Last year in December, we wrote to you about the five Indian companies that are leading the race in India.
Source: Equitymaster
These companies still have the first mover advantage. Continue reading to know more about these companies...
5 Companies Leading the Green Hydrogen Race in India
The term 'green hydrogen' has emerged as the newest buzzword around the block.
Green hydrogen has been labelled as one of the cleanest forms of energy in the world due to its various implications.
The current level of interest in this space is unprecedented. This is due to the wide range of potential applications being investigated. These are transportation, power generation, energy storage, industrial use (manufacturing, iron and steel production, chemical sector, oil refining), buildings (heating and cooling), and energy export.
Given the vast range of applications of this fuel, green hydrogen is poised to gradually dominate energy supply systems.
So, what exactly is green hydrogen? Simply put, it's hydrogen fuel produced using renewable energy rather than fossil fuels.
Through the process of electrolysis, all that is needed to produce hydrogen is water, a big electrolyser and electricity. The electric current then splits the water into its two components - hydrogen and oxygen.
This means no release of greenhouse emissions since oxygen is the only by product of this process.
Moreover, it's also being looked at as the ultimate solution to achieve net zero emissions.
Green hydrogen should make up 10% of the overall hydrogen requirements of refiners in three years, increasing to 25% by the end of the decade, as per a government proposal.
To meet its goals of net zero, or being able to effectively eliminate carbon dioxide emissions by 2070, several India companies have joined the race to develop green-hydrogen plants to power their refineries and sell the fuel commercially.
Let's take a look at the top 5 companies that are leading this race in India.
1. Oil India
In a very recent development, the nation's second-largest state-owned oil explorer, Oil India (OIL) announced that it is setting up a plant to manufacture green hydrogen at its Jorhat oilfield in Assam.
The company has initiated action for setting up a 100 kilowatt (kW) green hydrogen plant at its Pump station-3 in Jorhat to strengthen its bouquet of clean energy offerings.
The pilot plant will generate green hydrogen using anion exchange membrane (AEM) technology. This is a first of its kind project in the country.
Speaking on the occasion of the 'bhumi pujan' ceremony of the project, Pankaj Kumar Goswami, Director (Operations) said the hydrogen generated will be blended with natural gas using the existing infrastructure.
In the past one year, the share price of the company has surged by 71%. On the other hand, the stock price of the counter has dropped by 27% in the previous three months.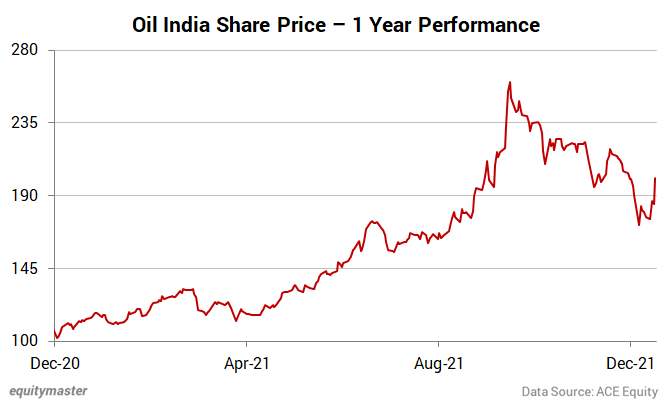 To know more, check out Oil India's latest shareholding pattern.
Update: Recently, Oil India completed a beta demonstration of a hydrogen-powered bus it developed under its startup incubation program.
Oil India's green hydrogen plant in Assam supplies the green hydrogen required for the bus.
2. BPCL
Earlier this month, privatisation-bound Bharat Petroleum Corporation (BPCL) said it has tied up with Bhabha Atomic Research Centre (BARC) for an electrolyser technology for green hydrogen as it looks to achieve net-zero emissions by 2040.
The firm plans to scale up alkaline electrolyser technology for green hydrogen production.
Presently, electrolyser plants are imported into India from China, Japan, Sweden, and a host of other countries.
To produce petrol, diesel, and other chemicals, refineries use significant amount of hydrogen for de-sulfurisation.
Currently, hydrogen is made at the refinery via steam reforming of natural gas which releases huge quantity of carbon in the air.
As a result, refiners like BPCL are setting-up large-scale electrolysers to manufacture green hydrogen from water and thereby decarbonise the production of hydrogen.
BPCL plans to expand its portfolio of renewable energy with solar, wind, and biofuels to reduce its carbon footprint.
Last month, the company said it will float a tender for a 20 megawatt (MW) electrolyser to build the country's largest green hydrogen plant.
BPCL will put up 20 MW electrolyser at its refinery in Bina, Madhya Pradesh.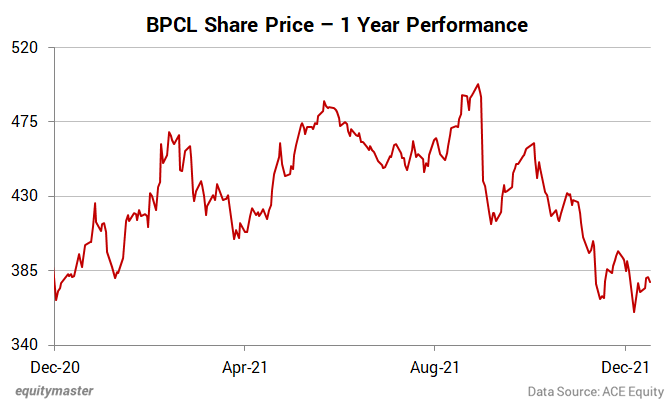 For more details, check out BPCL's 2020-21 annual report analysis.
Update: In April 2022, BPCL tied up with Odisha's government to set up green hydrogen plants.
More recently, the company invited bids to set up a 5-megawatt electrolyzer and associated system for producing green hydrogen and hydrogen blending with natural gas.
3. NTPC
On 15 December 2021, National Thermal Power Corporation (NTPC) said it has awarded a standalone fuel-cell based green hydrogen microgrid project at its Simhadri plant in Andhra Pradesh.
According to the official press release, this will be India's first green hydrogen - based energy storage project and one of the world's largest.
It that the project would be a precursor to large-scale hydrogen energy storage projects. It would be useful for studying and deploying multiple microgrids in various off-grid and strategic locations of the country.
The hydrogen would be produced using a state-of-the-art 240 kW solid oxide electrolyser that would be powered by a nearby floating solar installation. The hydrogen generated during daylight hours would be held at high pressure and powered by a 50 kW solid oxide fuel cell. From 5 PM until 7 AM, the system would run on its own.
NTPC Renewable Energy (NTPC REL) has also inked a pact with the Union territory of Ladakh for a green hydrogen mobility project, with the company along with NVVN jointly executing the project.
'This unique project configuration is designed in-house by NTPC. This unique project for India would open doors for decarbonising the far-off regions of the country like Ladakh, Jammu & Kashmir (J&K) etc.', hitherto dependent on diesel generators, the company said in a statement.
This comes as NTPC, India's largest power producing company, shifts its focus to green energy.
Moreover, the largest electrolyser currently announced in India is a 5-MW unit being installed by NTPC at Vindhyachal in Uttar Pradesh.
In the fiscal 2021, the NTPC Group had a net profit of US$1.9 bn. It has also set a goal of reducing net energy intensity by 10%.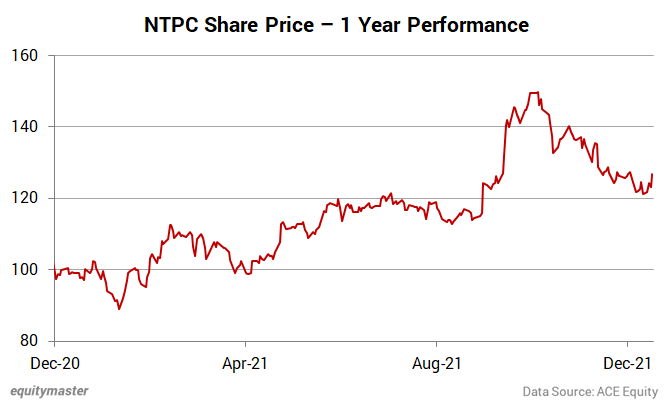 For more details about the company, you can have a look at NTPC's factsheet and quarterly results on our website.
Update: NTPC has awarded the green hydrogen fuelling station project in Leh, Ladakh to Amara Raja Power Systems.
4. GAIL
The Gas Authority of India (GAIL), India's largest state-owned natural gas company, wants to build the country's largest green hydrogen plant in the next 12-14 months.
According to the natural gas corporation, GAIL aims to buy a 10 MW electrolyser to produce 4.5 tons of green hydrogen daily.
GAIL, which has already launched a global tender, is looking into a couple of different potential sites for the plant, including one at Vijaipur, in the state of Madhya Pradesh.
The electrolyser will be based on proton exchange membrane (PEM) technology.
In the month of October, GAIL said it had already started mixing hydrogen in natural gas in one city on a pilot basis. The company is testing the mix percentage before it scales it up.
GAIL also plans to import India's first and the largest to date electrolyser for producing green hydrogen within a year and may look to hire another ship to ferry LNG from the US.
The company will install the electrolyser at one of its gas processing plants in the country.
While the firm was initially looking at using natural gas as feedstock for producing what is known as blue hydrogen, it may look at using renewable energy to split water to produce oxygen and green hydrogen.
Here's how the company has performed over the past one year.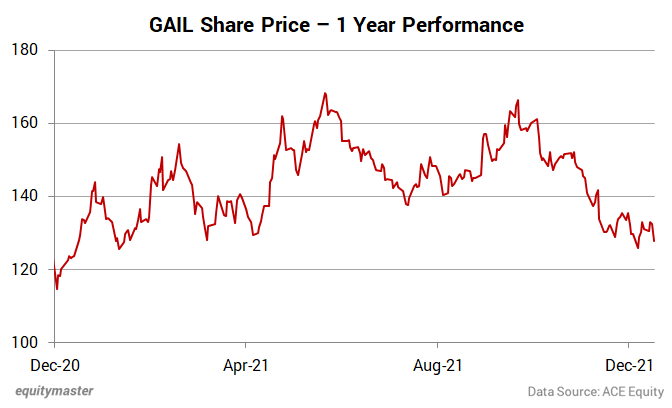 To know more, check out GAIL's latest shareholding pattern.
Update: GAIL has awarded the contract to set up the PEM-based project in Madhya Pradesh. The project has been designed to produce around 4.3 metric tonnes of hydrogen per day with a purity of about 99.9%.
5. Indian Oil
Indian Oil Corporation (IOCL), a state-owned oil and gas major with the largest number of refineries in India, invited Expression of Interest (EoI) to set up green hydrogen generation units at its Mathura (Uttar Pradesh) and Panipat (Haryana) refineries in India
The plants, to be on a 'build-own-operate' basis, will have installed capacities of 5,000 megaton (MT) per annum and 2,000 MT per annum, respectively.
IOC is expected to set up a standalone green hydrogen manufacturing unit using gas from CIAL solar power plant. Under the partnership, IOC plans to introduce 10-20 buses in the preliminary stage.
Recently, the company has also set a target of converting 10% of its hydrogen consumption at refineries to green sources.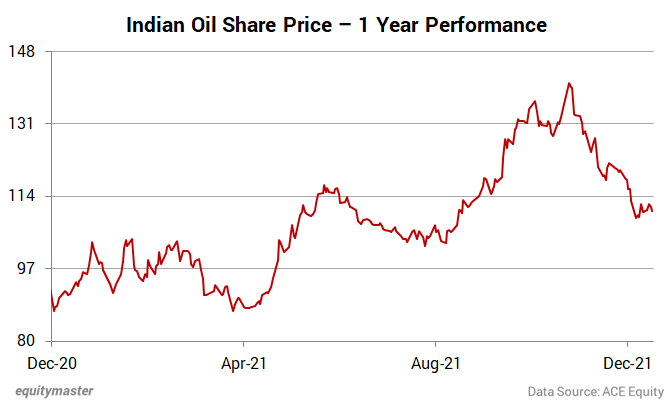 For more details, check out Indian Oil's 2020-21 annual report analysis.
Update: Indian Oil, Larsen & Toubro (L&T), and ReNew Power have formed a JV to focus on developing green hydrogen projects in a time-bound manner to supply green hydrogen at an industrial scale.
Additionally, Indian Oil and L&T have formed a JV to manufacture and sell electrolyzers used in the production of green hydrogen.
Should you include green hydrogen stocks in your portfolio?
India's foray into the field of green hydrogen has been ground-breaking.
The sector currently has a high cost of manufacturing, but due to rising demand, technological advancements, and strong government support, the industry will soon achieve economies of scale, thus lowering costs.
Apart from that, India's current energy import bill is over US$160 bn (Rs 12 tn) a year. The continued coal and oil dependency will increase this amount by 2-3 times.
To cut down expenses and reduce this dependency, sustainable sources of energy like green hydrogen will become more of a necessity than a choice in the near future. The government's nudge is another area that is creating an opportunity for the sector.
It has announced a draft policy mandating that green hydrogen account for 10% of the overall hydrogen needs of refiners by 2023-24. For the fertiliser sector, the requirement is around 15%.
It also plans to increase non-fossil energy capacity to 500 GW by 2030 and meet 50% of its energy requirements from renewable energy by 2030.
While the above mentioned reasons are compelling, one must view green hydrogen stocks with the same amount of caution as one would view other stocks. Sustained research must not be compromised despite the positive odds.
Don't forget to check out the below video where Co-head of Research at Equitymaster Tanushree Banerjee discusses green hydrogen and how the new oil has taken centre-stage in the electric vehicles space.
Happy Investing!
Disclaimer: This article is for information purposes only. It is not a stock recommendation and should not be treated as such. Learn more about our recommendation services here...