Dear Mr Modi, Whose Reservation is It Anyway?
Jan 9, 2019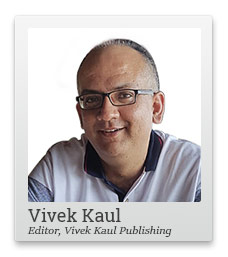 A few years back, for a lack of a better word, there was a lot of hungama when the country came to realise that the poverty line cut off in urban India was just Rs 32-33 per day.
Many politicians at that point of time said that the poverty line cut off was too low. What they did not realise that the subject is not as simple as it seems. There is a reason why the poverty line cut off was set where it was.
In fact, economists Jagdish Bhagwati and Arvind Panagariya (both close to the current Modi government) explained the point lucidly in their book India's Tryst with Destiny. Let's try and understand what they had to say regarding the issue in some detail.
As Bhagwati and Panagariya write: "While people may differ on whether it is reasonable to further raise the poverty line, the subject is far more complex than commonly appreciated."
And what makes the subject complex? As Bhagwati and Panagariya ask: "Suppose we raise the rural poverty line to Rs 80 [per day] and the urban one to Rs 100 [per day] at 2009-10 prices. What would these lines imply?"As per this definition around 95% of rural population and 85% of the urban population would have been deemed to be poor, the economists point out.
The question is why does any government come up with a poverty line? A government needs a working definition of poverty. It needs a cut off. A cut off which can help it define who the poor are and then help them in various ways.
The moment a poverty line is raised it would raise the total number of poor. At the same time, the resources that the government has at its disposal to help the poor, everything from money to employees to infrastructure may not go up. In this situation, the government would end up spreading itself too thin.
As Bhagwati and Panagariya point out: "With tax revenues still relatively modest, significant redistribution in favour of the destitute requires limiting such redistributions to the bottom 40 percent or so of the population. Spreading them thinly over a vast population will give too little to the destitute to make a major dent in poverty."
--- Advertisement ---


13 Stocks to Buy in 2019…

Sarvajeet and Radhika, co-editors of Smart Money Secrets, track down the investments of 40+ of India's most successful investors, and share the best of these stocks with their subscribers…

They have identified 13 stocks (which you could consider buying right now) – for huge potential profits.

Click here to see how these stocks are identified – and how you could get access to these 13 stocks.
------------------------------
Let's take a simple example to understand this rather important point. Let's say a government has Rs 500 to spend on poor people. The definition of poverty is so set that 25 out of the population of 100 are deemed to be poor. This would mean that every poor person would benefit to the extent of Rs 20.
Now let's say the definition of poverty is changed and 50 out of 100 people are deemed to be poor. Then the benefit per person would fall to Rs 10. In this process, the government would end up spreading itself too thin and not be able to help the poorest of the poor, as much as it did in the past.
The larger point being that the government only has so much money to spend and hence, it should spend it on people who need it the most. This is the reason why the poverty line cut off is so low. The government doesn't have the resources to take on a higher cut off.
Dear Reader, you must be wondering why have I gone into such detail explaining the poverty line, in a piece which is headlined to be on reservations. Allow me to explain.Yesterday (January 8, 2019), the Lok Sabha passed a Bill which proposes a 10% reservation in government jobs and higher education, for the economically weaker sections of the society, who currently do not benefit from any form of reservation.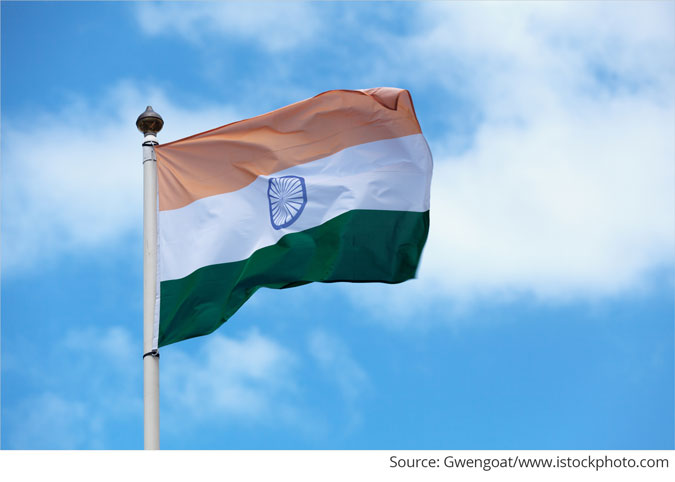 The problem is the definition of being economically weaker is too broad. Let's take a look at this pointwise.
1) In order to qualify for the reservation, the annual household income should be Rs 8 lakh or lower. The per capita income for 2018-2019 was released a few days back and is expected to be Rs 1,25,397. The average size of a household in India is five. Hence, the average household income amounts to a little over Rs 6.25 lakh, which is considerably less than the Rs 8 lakh cut off. Is the government trying to say that a household which earns more money than the average Indian household, is economically weak? That sounds so absurd. In fact, if we just look at the income criterion, nearly 95% of the Indians are eligible for the economically weaker quota.
2) Any Indian earning a taxable income of more than Rs 2.5 lakh is liable to pay tax. Now compare this with the economically weaker cut off of Rs 8 lakh. Again, an absurd situation. A family which has two working individuals earning a taxable income of more than Rs 2.5 lakh each, but an income of less than Rs 8 lakh, might be deemed to be economically weaker. What is happening here?
3) Then there is the land-holding criterion of owning less than five acres of agricultural land. The provisional results of the Agriculture Census of 2015-2016 were recently released. As per this survey, up to 86.2% of the agricultural landholdings are of less than two hectares in size (i.e. marginal and small holdings). One hectare equals 2.47 acre. This means two hectares equal 4.94 acres or almost five acres. Hence, it is safe to say that more than 86% of the landholdings are less than five acres in size.
4) What all this basically tells us is that when it comes to being deemed as economically weaker, the government has set very wide definitions. And given this, a large proportion of the population will qualify. In this scenario, like is the case with a higher poverty line, resources will be spread thin.
Allow me to explain in slightly more detail. Let's take the case of government jobs. As I had explained in yesterday's piece, the government does not create any jobs anymore. Hence, as far as jobs are concerned, these reservations (or the reservations that are already in place) on the whole aren't going to make any difference.
But they are bound to make some difference when it comes to reservations in higher education, or so goes the general thinking. The question that needs to be asked is that with a large section of the population which doesn't come in any reserved category currently, qualifying for the reservation for the economically weaker, what is the point of this reservation anyway?
5) Also, while the politicians may not bat an eyelid while passing the reservations Bill, it will be interesting to see if it passes the judicial scrutiny. In the past the Supreme Court has said that reservations cannot be a tool for economic upliftment, unless economic backwardness stems from having been socially backward. This is a tricky area.
6) Another important point that no one is talking about is that this reservation will hurt people who are genuinely economically weaker. Anyone in a family with a household income of Rs 7.5 lakh will have more resources at his or her disposal, to compete for government jobs and higher education positions, than with a family with a household income of Rs 2.5 lakh. In this scenario, the richer of the so called economically weaker section of the society, are likely to capture the reservations than the genuinely economically weaker.
This point also tells us that why this move is more of an electoral jumla than a serious attempt to lift the economically weaker section of the society. If the Modi government was serious about this, the conditions for reservation would not be as broad as they currently are. But then as has been the case in the past, PM Modi has always been interested in managing the narrative. Why should this time be any different?
Regards,



Vivek Kaul
Editor, Vivek Kaul Publishing
PS: Now you can follow Vivek Kaul on Social Media and get Vivek's updates on the critical issues affecting the economy and your wallet... as they happen. Follow Vivek on Facebook, Twitter, and Google+.
Vivek Kaul is the Editor of the Diary. He is the author of the Easy Money trilogy. The books were bestsellers on Amazon. His latest book is India's Big Government - The Intrusive State and How It is Hurting Us.
Disclaimer:
The views mentioned above are of the author only. Data and charts, if used, in the article have been sourced from available information and have not been authenticated by any statutory authority. The author and Equitymaster do not claim it to be accurate nor accept any responsibility for the same. The views constitute only the opinions and do not constitute any guidelines or recommendation on any course of action to be followed by the reader. Please read the detailed
Terms of Use
of the web site.
Recent Articles