A Few Memories from My School Reunion in Ranchi
Jan 16, 2019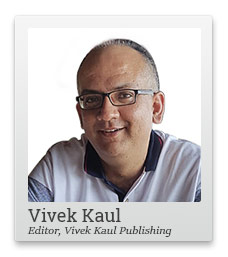 "Hindustan ke shehar Ranchi main aapka swagat haiˆ," said the billboard at the Birsa Munda Ranchi Airport. Hindustan, in this case, not being the nation, but a Hindi newspaper, which is published out of Ranchi, along with many other cities.
Everyone comes from somewhere, I come from Ranchi. And on December 20, 2018, I was back to the city, where I was born and brought up in, and where I still, never feel lost.
I was there to attend the 25th anniversary reunion of the batch of 1993 of St Xavier's School, Ranchi.
A friend asked, "but why are you going?" These are people who you haven't met in 25 years and probably will never meet again. "Will you still relate to them?" she asked.
Honestly, I did not have a coherent answer for the questions. It's just that I felt like going and I did. If I were to get too melancholic about it, may be the city was calling me and so was my school, which rather ironically, I had gone back to just once, despite living in the city for nearly seven years, after passing out. Or, like most other situations in life, I was probably looking for closure.
But that's life. Only if everything could be analysed.
The reunion, thanks to a few good men, was very well organised. It almost felt like a professional event management company had been hired to organise things (I say almost because I missed having a cup of coffee after the lunch held in honour of our teachers. Okay, I know I am nitpicking here. Acha chalo, even if there was no coffee, the dahi vadas, were very nice).
We even clicked a picture at the same place where our class photographs used to get clicked, wearing something similar to our school uniform. Someone had really thought through things and that was the good part.
St Xavier's School, Doranda, Ranchi
The sad part was only around one-third of the batch turned up. People had other plans. Their wives, parents, kids, bosses, professional commitments, holidays (given that it was the end of the year) and perhaps even girlfriends (for the few who are still single) kept them away. Our lives had come in between us. And like pretty much everything else, we had fallen apart.
Having said that, it was great to see everyone who did turn up. There were boys who had become men. And there were boys who still looked like they did back in school, 25 years ago (Oh, I didn't mention Xavier's was a boys' school).
And on the whole, the batch of 1993 had done reasonably well. We have bankers and people working in the financial services industry, hedge fund managers, information technology professionals, individuals working for government regulators and the government, chartered accountants, academics, successful entrepreneurs, doctors, people working for corporates, a judge, a writer and even a successful film director, among us.
A very good diversified batch, if there was one. Of course, if you haven't already figured this out by now, none of my batchmates cleared the IAS exam. Though, several of them, did write the exams and gave up given the small number of jobs on offer.
A lot happened over the two-day period, which I cannot write about here. As they say, "what happens in Vegas stays in Vegas". I mean, what else do you expect, when a bunch of 40-42 years olds, get together, at one place, after 25 years, without their bosses, wives, kids and parents around.
They behave like boys do; without a worry in the world. And when boys behave without a worry in the world, it's best that the world does not find out what happened when boys were being boys.
What helps is that we are the in-between generation. Neither are we as boring and uptight about everything, as our parents are. Nor are we as self-occupied as the millennials.
Anyway, I think, in a few years, when enough water has flown under the Subarnareka, I would like to write a book (a piece of fiction), perhaps a murder mystery, set around the reunion.
I have, what I think is a reasonably good plot, in my head. It has classic elements of a murder mystery. A bunch of friends in a closed location (like the plots Agatha Christie used to write). A few outliers who do not fit into the social scheme of things. Cold weather, with the temperature going under five degrees and things freezing around. And a setting and in a city, which has changed dramatically in 25 years. It is not the city that the boys left behind; and the men have come back to.
For a change, it will have dollops of nostalgia as well. (I sincerely hope some Commissioning Editor is reading this).
At the end of nearly two days of the reunion in Ranchi, I was left with a happy feeling, something that has gone missing from my life on most days, in all the concrete around me, in the city I choose to live in.
Of course, at the same time there was the realisation that this was perhaps the last time I was meeting many of my schoolmates, especially those who live outside India. It was also the last time I would be meeting my teachers. Seventeen teachers turned up for the reunion from all across India.
The big surprise for me was that my first standard class teacher, remembered me and my mother, who she had studied with in the early 1970s, more than four and a half decades back. Time flies. But memories remain.
At the end of the two days, I was left thinking, what was it that I loved the most about the reunion. The parties were great. And so was the memorabilia designed and made specially for the event.
The reception that the school gave us was awesome and so was the time spent in the school (Though I was hugely disappointed to see that what used to be the school canteen is now called the cafeteria. To me when a canteen becomes a cafeteria, the world is about to come to an end).
The personal interactions, I had with my schoolmates I hadn't seen in 25 years, and who I was never friends with when in school, couldn't have been better. (In fact, most of my friends from school did not turn up for the reunion. And of course, that was disappointing).
But my main memory of the reunion that will remain with me until the day I die, will be that of our teachers. The happiness and the pride on their faces, seeing all of us having done reasonably well in our lives and having remembered them for the reunion 25 years later, is something that will never leave me.
To be very honest, I have never been a great believer in teachers and their teaching.
Right through my MBA, I was never attentive in class. For most of the time, I was lost in thoughts or looking out of the window (if the class had one). And if not that, I was trying to have a conversation with my classmate sitting next to me (As my good friend Adarsh still keeps talking about).
Through most of my college life, the teachers who taught me were fairly mediocre. They were more interested in completing the syllabus than teaching. This led to a situation where while doing my graduation in mathematics I had to go through the ignominy of even mugging mathematics, especially subjects like real analysis, functional analysis and topology, which I couldn't make a head or tail out of. (Thankfully, I had a good memory and I passed).
But I can't say the same about my school teachers, though to be very honest I didn't like them much when I was in school. The thing is that at that point of time, I had nothing to compare them with. Only when I left school and was exposed to the society at large, did I realise that I could read, write and speak, English and Hindi properly, and do basic Maths correctly.
These skills are still missing in a large part of India's population. In fact, I say this on the day, when the findings of the Annual Status of Education Report for 2018 have been published across the media. The report has found that "only 73% of Class 8 students in rural districts can read a Class 2 level text. And 56% can't solve a basic division problem."
So here's a huge thank you to my school teachers for everything that they did to ensure that me and my schoolmates got the best basic education possible; something that has held us in good stead all through our lives.
Though, I still have one big regret; someone could have taught us William Shakespeare's Julius Caesar better.
Regards,



Vivek Kaul
Editor, Vivek Kaul Publishing
PS: Now you can follow Vivek Kaul on Social Media and get Vivek's updates on the critical issues affecting the economy and your wallet... as they happen. Follow Vivek on Facebook, Twitter, and Google+.
Vivek Kaul is the Editor of the Diary. He is the author of the Easy Money trilogy. The books were bestsellers on Amazon. His latest book is India's Big Government - The Intrusive State and How It is Hurting Us.
Disclaimer:
The views mentioned above are of the author only. Data and charts, if used, in the article have been sourced from available information and have not been authenticated by any statutory authority. The author and Equitymaster do not claim it to be accurate nor accept any responsibility for the same. The views constitute only the opinions and do not constitute any guidelines or recommendation on any course of action to be followed by the reader. Please read the detailed
Terms of Use
of the web site.
Recent Articles