What Warren Buffett Can Tell Us About Investing in China
Jan 17, 2017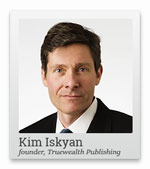 As legendary investor Warren Buffett knows better than most, getting on the right side of a big trend can be a very profitable thing.
In the late 1980s, he believed that the soft drink industry was positioned to explode.
So he invested 25 percent of the assets of his investment firm, Berkshire Hathaway (BRK.A:NYSE) - about US$600 million at the time - into the shares of Coca-Cola. Since then, the value of that stake has turned into US$16.4 billion.
Buffett's strategy shows that you can profit big time by paying attention to global trends. He later told Forbes magazine that he believed that Coke shares at the time didn't reflect the all-but-guaranteed growth that was set to occur in the company's international business over the coming decades. Buffett is also a big believer in concentrating his portfolio in a small number of good ideas. (Truewealth Publishing friend and world-renowned investor Jim Rogers told me in an interview that he likes to put all his eggs in one basket, too.)
If in January 1989 you had purchased, say, US$20,000 of Coke stock, and held to today, your investment (including dividends) would be worth over US$510,000. That's a return of 2,566 percent, as shown in the graph below.
Investors often try to profit by betting on short- and medium-term moves in stocks and bonds. But the real money comes from anticipating long-term trends, the kinds of changes that take place over many years.
Buffett has made a career - and fortune - of identifying great businesses that are highly certain to profit from long-running trends. Then he focuses on those businesses and rides the trend as long as possible.
Advertisement
The Fight Against BLACK MONEY
Here's What It Means For YOU And YOUR Money...
Modi's move to scrap the Rs 500 and Rs 1,000 note could impact YOU more significantly than you think.

We are talking impact on...

YOUR Investments. YOUR Property. Effectively, YOUR Wealth

It's absolutely critical for you to understand completely, and accurately, how this impacts you.

And that's why, we are releasing this special report, which you can claim for FREE. No strings attached.

Go ahead, grab your copy now...And be among the first to know what Modi's fight against black money really means for you...



Download This Special Report Now. It's Free.


As soon as you sign up, You will start recieving Vivek Kaul's Diary,
a Free-for-life newsletter from Equitymaster


NO-SPAM PLEDGE - We will NEVER rent, sell, or give away your e-mail address to anyone for any reason. You can unsubscribe from Vivek Kaul's Diary with a few clicks. Please read our Privacy Policy & Terms Of Use.
Applying Buffett's investment success with Coke
Buffett identified a powerful, predictable long-running source of demand. In this case, a megatrend of accelerating soft drink consumption was unfolding. Hundreds of millions of people in China, Africa and the Soviet Union had yet to taste a soft drink. Looking forward, it was easy to envision Coke - the premier soft drink brand - experiencing multi-year growth.
At Truewealth Publishing, one of our goals is to identify - for our Asia-oriented readers - investment opportunities that will generate life-changing profits from multi-year even multi-decade trends.
In 2017, we ask:  What are the investments that are like Coca-Cola in 1989? What megatrends are in place that will power industry profits in the years and decades ahead?
While the U.S. was the centre of the investment universe in the 1980s, today the axis of global growth is shifting east. By 2025, Asia's economies will be larger than those of the U.S. and Europe combined.
Here are three China megatrends that may offer huge opportunities for investors in the years and decades ahead.
China's urbanisation, and the rise of the Chinese middle class

China's rise from a rural society to the second-largest economy in the world has happened in less than a generation. And the process is far from finished.

About 56 percent of China's population now lives in cities, up from 26 percent in 1990. Compared to the U.S, in which about 80 percent of people reside in cities, China has a ways to go. As the graph shows below, China's current urbanisation level is close to where the U.S. was in 1920.




The wealth of China's middle class has also exploded. And they're spending their rising incomes on goods and services in China and abroad. As we've discussed, China's bulging middle class will drive the growth of many industries - including travel, insurance and technology - in the years ahead.

China's population of 1.38 billion is more than four times that of the U.S. As China evolves into a developed economy like the U.S., the absolute size of its consumer markets will be much larger.

Pollution and China's embrace of alternative energy

On January 5, China announced that it intends to spend more than US$360 billion through 2020 on renewable power sources like solar and wind, according to the government's energy agency. China has the largest growth in wind energy generation capacity and the second largest growth in solar energy capacity in the world, as shown below.

Noxious clouds of smog, along with contaminated water and soil are the result of China's decades-long "growth at any cost" policy. The severity of pollution has reached crisis levels for the Communist party leadership. The Chinese government has no choice but to enact a massive environmental cleanup.

Investors stand to benefit as the Chinese government pours money into companies offering renewable energy, pollution mitigation and waste cleanup.



The number of Chinese aged 65+ surges

The number of seniors in China is expected to rise from its current count of roughly 131 million to more than 355 million in 2045. That's more senior citizens than the combined total populations of Germany, Japan, France, and Britain. As populations age, spending increases on medicines, hospitals, nursing homes, and other health-care services.




Currently, about 8 percent of China's consumption is related to products and services for older people. By 2050, that proportion will rise to about 33 percent.

The boom in senior-related China investments is just beginning. The shares of many companies with exposure to China-related senior housing, pharmaceuticals, biotech and other medical services will trade much higher in the years and decades ahead.

Via our premium service TrueWealth Publishing, we've conducted extensive research on specific investments to capitalise on these and other China megatrends. Click here for more information.
Please note: This article was first published in Truewealth Asian Investment Daily on 12 January, 2017.
Kim Iskyan is the founder of Singapore-based Truewealth Publishing. He has spent most of the past 25 years exploring and analyzing global markets. He has been a stock analyst and research director for a big emerging market investment bank, managed a hedge fund, and sold mutual funds to private bankers. He has advised Fortune 50 companies on political risk and helped build stock exchanges from scratch in countries that few people could find on a map. He has lived and worked in ten countries, from Spain to Russia to Sri Lanka to the United States.
Disclaimer:
The views mentioned above are of the author only. Data and charts, if used, in the article have been sourced from available information and have not been authenticated by any statutory authority. The author and Equitymaster do not claim it to be accurate nor accept any responsibility for the same. The views constitute only the opinions and do not constitute any guidelines or recommendation on any course of action to be followed by the reader. Please read the detailed
Terms of Use
of the web site.
Recent Articles