The Great Leader Has Won the Cow-Teller Award and Now Wants a Case Study
Jan 17, 2019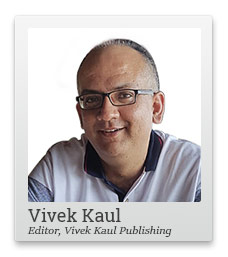 (This is a spoof).
Somewhere above the Lok Kalyan Marg Metro station in Delhi:
The Great Leader has won the first Cow-Teller Award and is very happy about it. He is sitting alone in his room and writing a Letter to Prof Cow-Teller.
Dear Professor Cow-Teller,
First and foremost a huge thank you, for honouring me with this award.
Let me tell you at the very beginning what I really liked about it. You had no jury to decide. You were the judge. Final. You decided bus isko dena hai and you gave it.
I really liked that. This is the perfect example of my Gujarat model. I know. I know. While you are the professor, I also happen to have a model.
Also, once I decide I need to give someone something, phir to main apne aap ki bhi nahi sunta. Look at what I did with Raphael fighter jets. Quick decision making is my forte. These intellectuals just sit and talk. On everything they say, on the other hand, and make things difficult.
In my younger years I studied at the Shishu Mandir and then studied entire political science, but I have always been interested in the subject of marketing.
While, I did not go to Harvard to get my MBA, I did a lot of Hard-Work (he he, hope you get the pun! I really love making this one) to study marketing on my own. Your book Cow-Teller on Marketing is my go to book on the subject.
And I love the 4Ps of Marketing (Product, Price, Promotion, Place) which you and your book popularised, even though another academic came up with it. I know. I know. You didn't come up with it originally. You just marketed it better. Like I always do.
It takes a great man to recognise the potential of another man's idea and then run with it.
Have you ever heard of the Muddrraahh scheme?
As my friend Salim bhai of Sholay fame, once said, the creativity always is in hiding the source. In that sense, you are my brother from another mother, or as we say it in India, my bhai from another aai.
Come on let me give you a jadoo ki jhappi. Ah, okay, okay, I keep breaking into these Indian terms. I meant a hug. I love giving hugs. I gave one to President Donald as well even though my 56-inch chest and his 56-inch tummy (or was it his toupee I wonder) came in the way. I would have loved to give him another one, but he refused to come for the Republic Day; busy as he is building the Wall.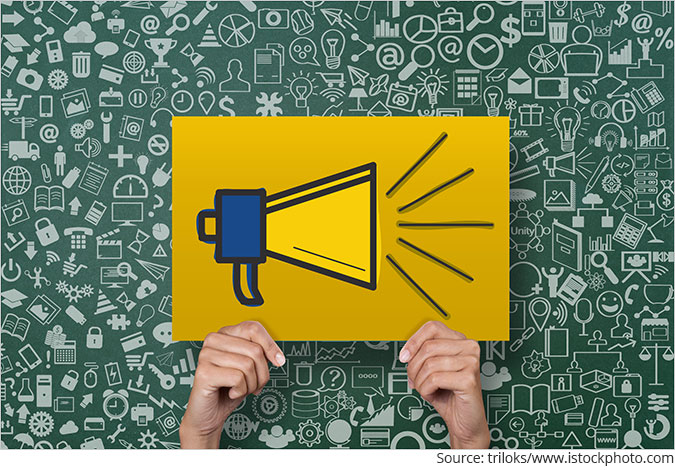 Getting back to the 4Ps of marketing, I had a request. I want you to teach your students this concept of marketing with me as a case study. Let me share some details with you.
Product: I am the product for my political party's marketing. I am there everywhere. On billboards. In newspaper and TV ads. On Twitter. On Facebook. On LinkedIn. Everywhere. Even when I am talking to the nation on Jann ki Baat, I am alone. The focus is on me.
There are no brand-extensions. Or line-extensions for that matter. Okay, the Sangh has foisted that Bisth fellow on me. But he is a weak line-extension. Like I have the Gujarat Model, he doesn't have anything like the UP Model.
Promotion: Promotion of anything is very important, irrespective of whether it has been done or not, or will be done or not. In politics, it is more important to be seen to be doing things and create an impression that things are happening than actually doing them. This has worked very well for me. In fact, even that kid from the Congress Party has now started borrowing this idea.
Place: One thing that I really believe in is that I will go to any place as far as it helps me marketing myself. Like the day before yesterday, I was in the state of Kerala. And I went there to inaugurate a 13 km long road. Some people asked me, bus, that's it? You travelled all the way to Kerala from Delhi, to inaugurate a 13 km long road?
When it comes to marketing myself, nothing is too big or too small. The show must keep going on. People should wake up every day and get a feeling that the prime minister did something, yesterday as well.
Actually, Professor Cow-Teller, my model is just a 3P Gujarat Model...
****
At that point, the Bureau Chief bursts in.
"Oh, but Parveen Babi was the original Gujarat model," he says. "In her time, like you, she had no competition." He then breaks into a jig, mentally singing, jawaane janeman haseen dilruba.
"Stop this nonsense," the Great Leader shouts. "Sorry Sir," replies the Bureau Chief.
"Good," says the Great Leader.
"But why does your model have only 3Ps?" asks the Bureau Chief, having speed read the Letter lying on the table, as soon as he entered the room. "Do you know which P I have skipped?" "Price.""Do you know who is paying the price for my brand?"
The Bureau Chief did not say anything.
****
The Great Leader goes back and completes the Letter. Dear Professor Cow-Teller, Let me end this Letter here. The nation is waiting for me to get back to work. As you must know, I work 18 hours a day. Once again, thank you for the award. Hope, I get it again next year.
****
(On most days Vivek Kaul makes a living by writing on finance and economics. Occasionally, when he doesn't he understand what is happening in the world around him, he writes satire.)
Regards,



Vivek Kaul
Editor, Vivek Kaul Publishing
PS: Now you can follow Vivek Kaul on Social Media and get Vivek's updates on the critical issues affecting the economy and your wallet... as they happen. Follow Vivek on Facebook, Twitter, and Google+.
Vivek Kaul is the Editor of the Diary. He is the author of the Easy Money trilogy. The books were bestsellers on Amazon. His latest book is India's Big Government - The Intrusive State and How It is Hurting Us.
Disclaimer:
The views mentioned above are of the author only. Data and charts, if used, in the article have been sourced from available information and have not been authenticated by any statutory authority. The author and Equitymaster do not claim it to be accurate nor accept any responsibility for the same. The views constitute only the opinions and do not constitute any guidelines or recommendation on any course of action to be followed by the reader. Please read the detailed
Terms of Use
of the web site.
Recent Articles