Do You Ever Go Back Home Again?
Jan 22, 2019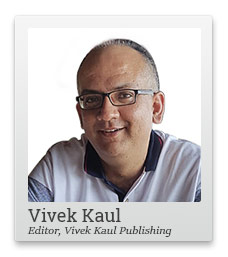 "You can never make a waiter see you before he's ready to see you, you can never beat the phone company, and you can never go home again." - Bill Bryson.
People go to college to study. I went to college to do everything else, but study.
I made some great friends and wasted a lot of time doing nothing but hanging around. Ended up spending six years instead of the mandated five because the university was running a year late (Yes, not just the trains, even the universities in Lalu Prasad Yadav's Bihar ran late, once upon a time). And all the time I wasted doing nothing, really helps me with my writing these days.
Also, I saw a lot of movies. Every Friday, me and my friends, would religiously make it to the cinema theatre showing the latest release. First day, first show, wasn't to be missed, come hell or high water. It was either the first day first show or no show at all.
Anyone who studied at St Xavier's College in Ranchi, in the 1990s, like I did, didn't take much time to realise that almost all the cinema halls of the city were within a radius of one or two kilometres of the college.
Be it Plaza Cinema or Sandhya or Meenakshi or Ranchi's biggest cinema hall, Sujata. Of course, next to Sujata was Mini Sujata, the favourite theatre of the youth and middle-aged men.
But the cinema theatre nearest to Xavier's was Shree Vishnu Talkies, where tickets went for as low as Rs 3, for the front stall, that is if they were sold across the box-office and did not make it straight to the men who sold tickets in black.
Vishnu Talkies Bylane, Ranchi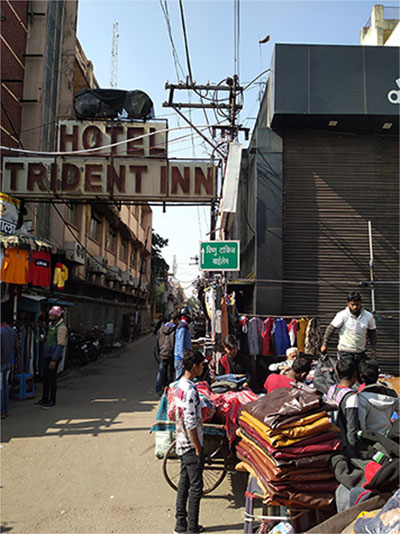 Shree Vishnu Talkies was almost like an extension of Xavier's. You got out of the college, took a left and took a left again, and there you were standing right in front of the theatre.
So, on a weekday, when you had very little money, with yet another professor ready to bore you to death, the better option was to walk across to the theatre and get lost in a world of dreams that the Hindi film industry used to serve up those days.
The Hindi film industry back then used to cater to the lowest common denominator; the single screen viewer. The multiplex revolution, and the takeover by the gentry of Hindi cinema, was yet to happen. And three rupees is all it cost.
One month back (on December 21) I was walking on the Main Road in Ranchi, just to get a feel of what has changed and what hasn't, in the 18 years since I left my most favourite place in the world. (There are three Manyavars on the Main Road now).
Kaveri Restaurant, which serves the best paneer chilly in the world, is still going great guns. Punjab Sweet House still serves up a mean soan papdi (it even has a chocolate version now). Frontier Fruit Store, the one-stop shop for any baker, which my mother used to be, is still where it used to be. Jevar Jewellers, my family's jeweler for the last two generations, is still in business. Fine Tailoring, my, my father's and grandfather's tailor for the longest time, is in business. But from what I could make out from the outside, they don't seem to be doing much business these days. The chocolate softy at Visnhees at Firayalal's still tastes the same.
But there was something that had changed. As I walked down the Main Road, I came across a board which said Vishnu Talkies Bylane. As soon as I entered the lane, I saw a student smoking a cigarette, and trying not to be seen. A few feet ahead, a person was peeing against the wall, like men with weak or not so weak bladders are used to doing, without a worry in the word. Even if there was a bomb blast at that point of time, the man would have continued to do what he was doing.
I walked a little ahead and saw that in place of Shree Vishnu Talkies now stood a grand hotel. Capitalism killed all the nostalgia I had at one go.
I stood there staring at the hotel. Within a few minutes the hotel had gone away from my vision and I was sitting inside the Shree Vishnu Cinema Hall, in the front stall, like the good old days.
And then Mamta Kulkarni came on screen. She was wearing a simple white shirt and singing Choodiyan Bajaaoongi Prem Dhun Gaoongi. The entire cinema hall was charmed looking at Ms Kulkarni and people were thinking what will happen once they get back to their homes. They hadn't seen anything like this before. The magic of the big screen was alive and kicking. How I miss those days of single screen cinemas. The catcalls. The whistles. The constant commentary accompanying the dialogues. People throwing coins in the air and dancing to the tune of the latest hit song (pity we didn't call them item numbers in those days). And having all the fun they could have in the three hours they were inside the cinema theatre.
Watching a movie had a sense of occasion during those days. Unlike these days, where you book tickets in advance, go to the cinema hall, buy popcorn, and then clap at all the right places. Multiplexes have turned us all into robots.
At that point of time, a police constable came and burst my mental bubble. "Sab theek hai na (All's well)?" he asked.
A small crowd had gathered around me and was looking at me very suspiciously. Among these faces, I could see a familiar face. I didn't remember the man's name. Perhaps I never knew it. When you grow up in a city and live there for a while, there are so many people whose faces you recognise without knowing their names. Perhaps, he was one of the many such faces.
And then it stuck me. This man used to black tickets outside the Shree Vishnu Talkies. Those were his good days. More than two decades later, he was standing outside what used to be the cinema hall with a bowl in his hand and begging. While, free-market capitalism had destroyed him, he still couldn't leave the area.
Time is the only thing that survives. And it destroys everyone and everything in the end.
Regards,



Vivek Kaul
Editor, Vivek Kaul Publishing
PS: Now you can follow Vivek Kaul on Social Media and get Vivek's updates on the critical issues affecting the economy and your wallet... as they happen. Follow Vivek on Facebook, Twitter, and Google+.
Vivek Kaul is the Editor of the Diary. He is the author of the Easy Money trilogy. The books were bestsellers on Amazon. His latest book is India's Big Government - The Intrusive State and How It is Hurting Us.
Disclaimer:
The views mentioned above are of the author only. Data and charts, if used, in the article have been sourced from available information and have not been authenticated by any statutory authority. The author and Equitymaster do not claim it to be accurate nor accept any responsibility for the same. The views constitute only the opinions and do not constitute any guidelines or recommendation on any course of action to be followed by the reader. Please read the detailed
Terms of Use
of the web site.
Recent Articles