Here is Some Banking 101 for RBI Governor Shaktikanta Das
Feb 19, 2019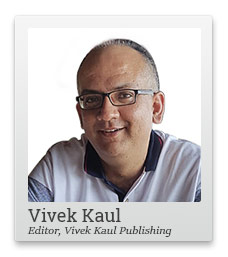 The Reserve Bank of India (RBI) cut the repo rate earlier this month by 25 basis points to 6.25%. One basis point is one hundredth of a percentage. Repo rate is the interest rate at which the RBI lends to banks.
It has been 12 days since the Indian central bank cut the repo rate. But that hasn't translated into banks cutting their deposit and lending rates. In fact, the State Bank of India (SBI) cut the interest rate on home loans of up to Rs 30 lakh by 5 basis points to 8.7%. It was as if India's largest bank was cracking a joke at the expense of the RBI and the government.
In fact, several bank chiefs have told the media that banks are really not in a position to cut interest rates at this point of time. Rajnish Kumar, the chairman of SBI, told CNBC-TV18: "The bank currently did not have any headroom to cut deposit rates and thus could not cut its base lending rate." Aditya Puri, the CEO of HDFC Bank, expressed a similar sentiment when he told The Times of India, in an interview: "As long as there is scarcity of deposits, and banks raise deposit rates, they cannot bring down lending rates."
Basically, what the bank CEOs are saying is that their banks are currently lending full tilt and there isn't any scope to cut interest rates. This is Banking 101, as simple as it gets.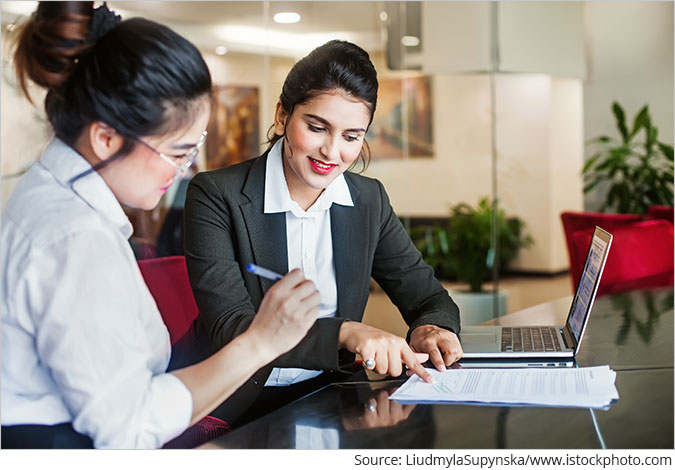 Let's take a look at this issue pointwise.
1) The credit deposit ratio as on February 1, stood at 77.8% This basically means that banks are currently lending Rs 77.8 out of every Rs 100 deposits that they have borrowed. Banks need to maintain a cash reserve ratio of Rs 4 out of every Rs 100 of deposits. Over and above this, the banks need to maintain a statutory liquidity ratio of Rs 19.25 out of every Rs 100 of deposits. Beyond this banks are free to lend every rupee of deposit that they raise, which they currently are.
In this scenario, if the banks need to continue lending they need fresh deposits. And the only way to attract fresh deposits is to continue maintaining interest rates at their current levels or raise them. Hence, the banks are clearly not in a position to cut the interest on deposit rates. This is Banking 101.
2) Long-term deposits compete with small savings schemes offered by the post office. The interest rates on offer on small savings schemes are higher than the interest rates on fixed deposits. Over and above this, some of these schemes also have a better tax treatment when it comes to the interest earned.
This makes it difficult for banks to cut interest rates on the deposits, especially long-term deposits.
3) Also, in the aftermath of demonetisation, banks suddenly had a surfeit of deposits with them. In this scenario, interest rates on deposits crashed, leading to people moving money to mutual funds. This also created a deposit shortage for banks, over a period of time. Now with the stock market going slow over the last one year, people might have a rethink regarding their decision to put money into mutual funds, and move money back to fixed deposits. This will work in favour of banks, but will take some time to play out. Also, it depends on the stock market continuing to remain subdued.
4) Further, one more factor that we need to look at it is, how good or bad the lending scene is. As on February 1, 2019, the non-food credit had grown at a very robust 14.4%, over a period of one year. The banks give loans to the Food Corporation of India and other state procurement agencies to buy rice and wheat directly from the farmers. Once this is subtracted from total loans given out by banks, what remains is non-food credit.With non-food credit growing at 14.4% per year, on the whole, there is no real reason to worry on the credit growth front. It remains extremely robust.
5) How do things look if we look at growth in the different forms of lending? The retail lending between December 2017 and December 2018 had grown by 17%. During the same period lending to services grew by 23.2% and that to agriculture by 8.4%. The problem was on the lending to industry front, which grew by 4.4%. While, this looks low, it was the fastest growth in lending to industry in two years. So, things seem to be improving on that front.
Also, it is worth remembering here that many Indian corporates continue to remain heavily leveraged and hence, are not in a position to borrow. Further, public sector banks are coming out of a decade of bad lending to corporates and clearly are not in a mood to lend to them. This is not something that is going to go, with just lower interest rates. This is a deep wound and will take time to heal.
6) One way to get banks to cut the interest rates on their loans is for the RBI to cut the cash reserve ratio from the current 4%. This will release a lot of money into the financial system and will help banks cut interest rates. This is something that the RBI can easily do on its own.
7) Meanwhile, the RBI Governor, Shaktikanta Das, has resorted to classic tools of central planning, and is meeting banks, both public and private, on February 21, to discuss the transmission of the repo rate cut to borrowers. If one were to put this in a non-euphemistic way, Das will be asking banks to cut their lending rates.
The problem is that there is no way banks can currently do this without really hurting themselves. Of course, the RBI Governor understands this, nevertheless, he needs to keep his bosses in Delhi happy, who appointed him to the post, despite his lack of qualification, after the last governor Urjit Patel quit.
Everything he has done since his appointment, from putting a few public sector banks out of the prompt corrective action framework to giving an interim dividend to rescue the government, seems to suggest that he is batting for the politicians who appointed him. And that's not a good thing.
Regards,



Vivek Kaul
Editor, Vivek Kaul Publishing
PS: Now you can follow Vivek Kaul on Social Media and get Vivek's updates on the critical issues affecting the economy and your wallet... as they happen. Follow Vivek on Facebook, Twitter, and Google+.
Vivek Kaul is the Editor of the Diary. He is the author of the Easy Money trilogy. The books were bestsellers on Amazon. His latest book is India's Big Government - The Intrusive State and How It is Hurting Us.
Disclaimer:
The views mentioned above are of the author only. Data and charts, if used, in the article have been sourced from available information and have not been authenticated by any statutory authority. The author and Equitymaster do not claim it to be accurate nor accept any responsibility for the same. The views constitute only the opinions and do not constitute any guidelines or recommendation on any course of action to be followed by the reader. Please read the detailed
Terms of Use
of the web site.
Recent Articles