Here's Why the Rally in this Industrial Metal is Far from Over
Mar 9, 2017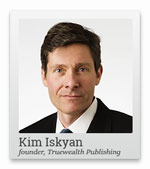 Following Donald Trump's victory in the U.S. presidential election in November, many industrial metals rallied. And their prices continue to rise in 2017. But of all the metals used in construction and manufacturing, nickel may come out on top this year.
A wider deficit awaits
Back in September 2016, I talked about investing in nickel when it was trading at around US$10,000/metric tonne (mt). Earlier in the year, the metal had fallen to 13-year low. But lower supply from the Philippines and increased demand from China improved the outlook during the summer. From its lows early in the year, nickel peaked in August, up 43 percent. After falling in the final weeks of the year, nickel prices were still up by 22 percent for the full year. In 2017 so far, it's up 10.7 percent, and is now trading at just under US$11,000/mt.
According to the International Nickel Study Group (INSG), the world nickel market moved from a 91,400 mt production surplus in 2015, to a 49,700 mt deficit in 2016. The difference equaled approximately 3.6 percent of global production in 2016. This means that the nickel market was in deficit (that is, more nickel was being consumed than was being produced) for the first time since 2010, which helped to boost prices last year.
And this deficit will widen in 2017, suggesting that the nickel rally is far from over. During its most recent meeting, the INSG projected a global deficit in 2017 of 66,000 mt. But that estimate was made before crucial supply issues occurred this February that have further strengthened the case for higher nickel prices.
Advertisement
The First Step Towards Notebandi 2.0...
If you believe that Notebandi is over...you're mistaken.

In fact, in my view, the government has already taken the first step towards Notebandi 2.0.

It was a small step, 'hidden' in this year's budget...

But it's something that could have a huge impact on your life!

So, don't delay...

Click here to know all about Notebandi 2.0.
The Philippines continues to reduce global supply of nickel
I previously cited nickel supply outages from the Philippines (the world's largest nickel-producer, accounting for one-fifth of the metal's global supply) as the main reason to include the metal into your portfolio. At that time, the government had launched an environmental crackdown on nickel miners, resulting in 8 of the country's 27 mines being suspended at the time.
And now, the southeast Asian country has followed through on those threats. In early February, the government ordered for half of the country's operating mines to be closed. This means that annual nickel production will drop by about 165,000 mt, which is around 50 percent of the country's total output and 10 percent of the world's supply.
Indonesia's increased nickel exports won't make up for expected shortages
The Philippines' mine closures follow the Indonesian government's announcement in mid-January that it would partially relax its ban to export nickel ore, if certain conditions were met. The announcement was chiefly responsible for nickel's brief price drop in January. The ban has been in place since 2014, when the government attempted to boost other, higher-value smelting industries.
But the extent of the ban relaxation remains uncertain. Expectations at the moment are for only a small increase in exports. Indeed, Indonesia's mining minister said that mines may export up to 5.2 million tonnes of raw ore per year under the new rules. But that figure is a fraction of what Indonesia used to export. In the year prior to the ban, Indonesia exported 60 million tonnes, an amount almost on par with the Philippine's nickel exports.
Given that Indonesia's ban relaxation will minimally add to the global supply of nickel, it likely won't be enough to offset big supply outages from nickel mine closures in the Philippines. And so from a global supply perspective, the outlook is likely to remain bullish during 2017.
A recent report from UK independent research firm Capital Economics confirms the bullish outlook on nickel, forecasting it to be the best performing industrial metal in 2017.
Buoyant stainless steel production to bolster nickel demand
Much like another industrial metal, copper, demand for nickel is likely to remain supported by Donald Trump's infrastructure expenditure plans. On November 9 - just one day after Trump was elected - nickel jumped by 6 percent. Nickel is a crucial component of stainless steel, so higher infrastructure spending should bolster demand and prices for the metal. More than two-thirds of global nickel production is used to make stainless steel.
But the U.S. accounts for only 8 percent of global nickel demand (which is roughly equivalent to its share of demand for copper). Like the red metal, China is the dominant source of nickel demand. And China's demand for stainless steel has been booming recently. China's stainless steel production grew by 7 percent in the first half of 2016, and estimates now suggest that stainless steel production rose by 13 percent to 24.4 million tonnes in the full year 2016.
Stainless steel is heavily used in China's transport and construction sectors. A recent report by BMI Research forecasts that China's spending in these sectors will increase, driving nickel prices higher in the coming years.
In fact, global crude stainless steel production is estimated to have reached an all-time high of 45.5 million tonnes in 2016, up 9.5 percent from 2015. And independent steel industry analysis company MEPS forecasts a further rise of 4 percent in 2017 to a new high of 47.3 million tonnes. This will be an important driver of higher nickel demand and prices this year.
Increased demand for nickel will push prices higher
With stainless steel production on the rise, BMI recently raised its nickel price forecasts - which were already bullish - for the 2017-2020 period. The World Bank might be the most optimistic on higher nickel prices going forward. In its latest Commodity Markets Outlook, the bank sees nickel prices topping $12,000/mt by 2019, almost hitting $16,000/mt by 2025 and $20,000/mt by 2030. The World Bank cited supply tightness and strong demand from China as factors underlying nickel price increases in the near future.
Please note: This article was first published in Truewealth Asian Investment Daily on 8 March, 2017.
Kim Iskyan is the founder of Singapore-based Truewealth Publishing. He has spent most of the past 25 years exploring and analyzing global markets. He has been a stock analyst and research director for a big emerging market investment bank, managed a hedge fund, and sold mutual funds to private bankers. He has advised Fortune 50 companies on political risk and helped build stock exchanges from scratch in countries that few people could find on a map. He has lived and worked in ten countries, from Spain to Russia to Sri Lanka to the United States.
Disclaimer:
The views mentioned above are of the author only. Data and charts, if used, in the article have been sourced from available information and have not been authenticated by any statutory authority. The author and Equitymaster do not claim it to be accurate nor accept any responsibility for the same. The views constitute only the opinions and do not constitute any guidelines or recommendation on any course of action to be followed by the reader. Please read the detailed
Terms of Use
of the web site.
Recent Articles