Einstein Says Central Bankers Are Insane
Mar 14, 2017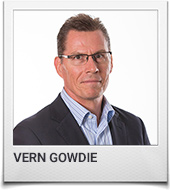 On Tuesday, the RBA decided to leave the cash rate on hold.
The European Central Bank has also left rates unchanged, opting for a 'wait and see' approach.
Later this month, the US Federal Reserve is expected to increase the federal funds rate by 0.25%.
These statements on official interest rates are routine. But why do a handful of economic theorists have the right to dictate to us what the price of money should be?
Before delving into that thorny issue, a quick look at overnight markets.
Gold gave up more ground. Down to US$1,200 an ounce. The latest reason being given for the selloff is the impending Fed rate increase.
The Dow was up a couple of points last night. The fall in crude oil prices is being blamed for the lacklustre performance.
In a nutshell...not much is happening.
Have you ever wondered why the absolute power to put a price on money rests in the hands of a few academics?
Probably not.
Society just accepts it because that's the way it has been and will, most probably, continue to be.
Any criticism of central bankers is deemed unsavoury. They are above the political fray. Independent thinkers entrusted with guiding the economy.
Be courteous. Be respectful.
Sorry, those days are over. These people must be held accountable.
While they play with their flawed theoretical models, real people's lives are impacted by the levers the central bankers pull.
Why are these ivory-tower pontificators the sole arbiters of who to punish and who to reward?
Why do they get to decide that savers are the ones to be sacrificed at the central bankers' altar?
Who gave them the right to devalue the buying power of a lifetime of savings?
Have you ever asked these questions?
Probably not. It's just 'not cricket' to criticise these great Wizards of Oz.
By design or by default, central bankers have built an economic model that's totally and utterly reliant on debt for continued growth. If you doubt that statement, look at what a blip in the trajectory of debt accumulation did to the global economy in 2008/09.
The economic system is a pathetic debt junkie...needing more and more juice to function.
While they possess absolute power over the direction of interest rates - that is, the price of debt - you can rest assured their every action is dictated by the need to pump increasing amounts of debt into the veins of the economy.
Since 2008, more than US$60 trillion of new debt has been added to the system.
Responsible people deserve courtesy and respect. Those who act recklessly and irresponsibly deserve derision.
Advertisement
15 Year Celebration
It Doesn't Get Any Better Than This...
You already know that our "Safe Stocks" recommendation service just crossed the 15-year milestone.

And as part of the celebration...

We are extending you a Special 15th Anniversary Offer, that gives 12 additional months of virtually Free Access to StockSelect.

In our view, it doesn't get any better than this...and that's why you should grab this opportunity.

But note...this invitation is open ONLY till 11:59 PM, 21st March.

So, act now!

Click here to claim your additional 12-month access...
But not everyone agrees with this harsh assessment. A reader writes:
'Dear Vern,

'I read your material regularly because it contains worthwhile comment, even if this is sometimes, almost, hidden by your fixation on a pending financial crisis. I agree that the crisis will return some day but, in the spirit of St Augustine, hope that it is not for a while.

'However, one thing that really bugs me is your dislike, shared with Kris, of the academics and PhDs employed by the Federal Reserve. If they were traditional bankers, who had worked their way up to the top of the system, you would be right to berate them for venturing beyond the limits of banking orthodoxy. However, as you so often state, these are people plucked out of academia, with no real world experience, who are tasked with masterminding the American (and world) economy. Why do you expect them to act like traditional bankers? They come to the Federal Reserve armed with the spirit of enquiry, fostered by their previous university training, and apply that skill in their new field of employment. While the economy operates smoothly they do little but, in times of stress, they seek out new solutions to the problem. You should not be surprised that, following the GFC, members of the Federal Reserve and their PhD-ed minions should be testing the system to see to what extent it can be stretched before it explodes. That is applied research. Instead, I would argue that you (and Kris) should more properly berate these academics if they accepted appointment and failed to engage in experimentation directed to redressing the problems raised by America's love affair with credit.

'Sincerely,

'Keith F'
My fixation with a pending financial crisis is down to the fact that I've seen this horror movie before.
It ends badly.
In response to the excitement for everything 'dotcom', Greenspan gave his infamous 'irrational exuberance' speech on 5 December 1996:
'But how do we know when irrational exuberance has unduly escalated asset values, which then become subject to unexpected and prolonged contractions as they have in Japan over the past decade?'
Look what happened to the NASDAQ after Greenspan's speech. He must have thought that vertical line (see below) was 'rational' exuberance. And to show there was nothing irrational about the dotcom mania, Greenspan decided to lower the federal funds rate - not once, but three times - in 1998. Talk about backing up the fuel truck into an inferno.
When the dotcom bubble burst, what did Greenspan do...cut rates from 6.5% to 1%.
Anyone for an 'adjustable rate mortgage' subprime loan?
Housing bubble? No chance. Just ask the academics in charge.
In July 2005, Ben Bernanke was asked by an interviewer:
'Tell me, what is the worst-case scenario? Sir, we have so many economists coming on our air and saying, "Oh, this is a bubble, and it's going to burst, and this is going to be a real issue for the economy." Some say it could even cause a recession at some point. What is the worst-case scenario, if in fact we were to see prices come down substantially across the country?'
Bernanke's response:
'Well, I guess I don't buy your premise. It's a pretty unlikely possibility. We've never had a decline in house prices on a nationwide basis. So what I think is more likely is that house prices will slow, maybe stabilise: might slow consumption spending a bit. I don't think it's going to drive the economy too far from its full employment path, though.'
And we won't even get into the whole 'subprime to be contained' statement by Bernanke in 2007.
How'd the Fed's second bubble in less than a decade work out?
The worst economic recession since the 1930s.
What was the response? Something not tried before? Something innovative? Something the PhDs had been working tirelessly on in the event of an economic meltdown?
No!
All we got was a greater dose of the same toxic economic elixir.
Drop interest rates to near zero (and beyond) for...hmmm, how long? Eight years.
Throw in an unspecified amount of newly-minted currency (somewhere north of $10 trillion dollars globally) and that should do the trick.
Is anyone else seeing a pattern here?
Firstly, there was a more targeted dotcom bubble. Then a nationwide housing bubble. Now we have a global asset bubble.
The bubbles keep getting bigger.
We know the carnage that resulted from the previous horror movies produced and directed by the Fed. The blood, guts and brutality from this latest worldwide blockbuster is going to take gore to a whole new level.
The problem with central banker PhDs is that they're products of academic groupthink. They come out of the same universities. Indoctrinated by the same Keynesian professors.
They are cookie-cutter products from the same school of thought.
In her excellent book, Fed Up: An Insider's take on why the Federal Reserve is bad for America, former Fed employee Danielle DiMartino Booth wrote:
'The Fed's battalion of economists - from the top down - believe that their training in the world's top universities and their unique schooling in analysis gives them wisdom and insight, when in fact their training often blinds them to reality.

'I witnessed this elitism and tunnel vision hard at work in the halls of the Dallas Fed's Research Department on a daily basis.'
In 2013, Greenspan made a rare admission about the fundamental flaw in the Fed's economic model:
'Keynes was hardly the first person to note the importance of irrational factors in economic decision-making, and economists surely did not lose sight of their significance in the decades that followed. The trouble is that such behaviour is hard to measure and stubbornly resistant to any systematic analysis. For decades, most economists, including me, had concluded that irrational factors could not fit into any reliable method of forecasting.'
Let me get this straight.
We know people act irrationally, but, because we cannot quantify the extent of the irrationality, we base our models on the basis that people behave rationally.
God help us.
Keith says: 'You should not be surprised that, following the GFC, members of the Federal Reserve and their PhD-ed minions should be testing the system to see to what extent it can be stretched before it explodes.'
You're right, I'm not surprised, just disappointed. The hubris of these people is beyond galling. They are using models that have proven - not once, but twice - to be weapons of mass destruction. Yet they remain determined to 'test the system' with an even more lethal dose of the policies that have already failed so spectacularly.
I wonder if, in their world of academia, they've encountered Einstein's definition of insanity: Doing something over and over again and expecting a different result.
These people may possess PhDs, but, when judged by Einstein's definition, they're 'insane'.
Their ignorance to the real-world outcomes caused by their 'research experiments' makes them not only insane, but extremely dangerous as well.
When the pending financial crisis is no longer an anticipated event, but a reality, and the devastation caused to households is laid bare, the chorus baying for blood will be deafening.
And if the crisis happens on Trump's watch, you can bet your boots he'll be sheeting home the blame squarely to Janet Yellen and her merry band of academics.
Trump's already on record as saying 'We have a very false economy' and the stock market is a 'big, fat, ugly bubble.'
Fool me once, shame on you. Fool me twice, shame on me.
Who's going to be shamed when the public is fooled a third time?
When this latest and - by far - greatest asset bubble bursts, respect and courtesy will be replaced by ridicule and contempt.
Please note: This article was first published in The Daily Reckoning Australia on March 10, 2017.
Vern Gowdie is a contributing editor to Money Morning - Australia's biggest circulation daily financial email. Vern has been involved in financial planning since 1986. In 1999, Personal Investor magazine ranked Vern as one of Australia's Top 50 financial planners. His previous firm, Gowdie Financial Planning, was recognized in 2004, 2005, 2006 & 2007, by Independent Financial Adviser (IFA) magazine as one of the top 5 financial planning firms in Australia. Vern has been writing his 'Big Picture' column for regional newspapers since 2005 and has been a commentator on financial matters for Prime Radio talkback. His contrarian views often place him at odds with the financial planning profession.
Disclaimer:
The views mentioned above are of the author only. Data and charts, if used, in the article have been sourced from available information and have not been authenticated by any statutory authority. The author and Equitymaster do not claim it to be accurate nor accept any responsibility for the same. The views constitute only the opinions and do not constitute any guidelines or recommendation on any course of action to be followed by the reader. Please read the detailed
Terms of Use
of the web site.
Recent Articles