As the Economy Slows Down, Maruti and Two-Wheeler Companies Cut Production
Mar 19, 2019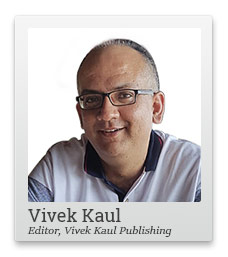 Last week I wrote a piece titled Four Economic Indicators Show Economy Has Slowed Down Further Since January 2019. I had looked at domestic car sales, domestic two-wheeler sales, domestic tractor sales and domestic commercial vehicles sales.
In fact, in February 2019, for the first time in 48 months, for which I had data, the sales of all four economic indicators considered, had fallen. This led me to conclude that the Indian economy had slowed down further since January 2019.
In response I got a barrage of abuse on the social media and on email. One gentleman said, "why not look at bullock cart and bicycle sale?" As the old English saying goes, "Ignorance is Bliss". I would like to add a corollary to it: only until you keep your mouth shut.
Another gentleman wanted to know whether I had taken into account the fact that February only has 28 days. The question is when I am comparing sales in February 2019 to February 2018, how does it matter? February 2018, also had 28 days.
But that's not the point I wanted to make here.
As the Business Standard reported yesterday: "Maruti is estimated to have cut production to around 126,000 units as compared to more than 172,000 units a year ago, which is a 26.8 per cent reduction."
The Financial Express reports today: "With two-wheeler dealers saddled with inventory of 80-90 days against the normal level of 20-30 days, major manufacturers like Hero MotoCorp, Honda Motorcycle and Scooter India and Royal Enfield have decided to cut back their monthly production by around 15% from the current month till May."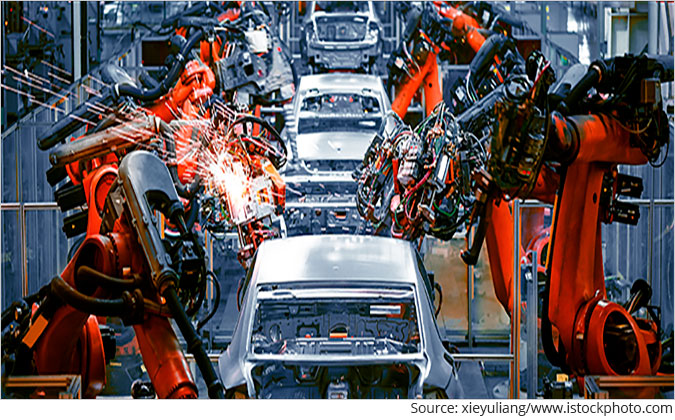 Now what does this mean. Let's look at this issue pointwise.
1) The fear I had raised in my piece last week is turning out to be right. The falling consumer demand is now reflecting in the production cut carried both by the country's leading car maker and the two-wheeler companies.
2) The fact that Maruti has carried out a production cut of more than one fourth, also means that the company had been channel stuffing for the last few months. This basically means that cars were being produced and sent to dealers, who were unable to sell it further to the end consumer because of a lack of demand.
This has led to accumulation of inventories at dealer level, necessitating a production cut. The same is true for two-wheeler companies with inventories of close to three months. It means they also had been channel stuffing over the last few months.
3) One explanation that has been offered for the fall in car sales, is the rise of Uber and Ola. Thia has led to people not buying as many cars as they had in the past. I mean, when you can be driven around, why buy a car.
If that is the case, then we have a real problem. This means that as more and more people use taxies, fewer cars will get sold and car companies will have a huge problem on their hand. They will have to cut down on production, for sure. More than that, they will have to fire workers. In fact, in case of Maruti, nearly 50% of the firm's manpower of 34,515 employees in 2017-18, was non-regular (i.e. contractual, temporary, student trainees). These are the people who will end up losing their jobs and not the ones who have permanent jobs. The reason why the company has so many people on contract on its rolls, is simply because it wants to retain the ability to hire and fire people, depending on the demand for its cars. It is very difficult to fire employees who are on rolls.
4) But the above explanation does not totally hold up. Another explanation that has been offered and seems a little more likely is the fact that Indians are buying more second hand cars than ever before. A report in The Financial Express points out: "In the last year, India's used-car market saw the sale of 40 lakh vehicles, outpacing the new car market for the first time." What does this mean? The first thing it means is that with the greater formalisation of the used-car market, more people are comfortable with the idea of buying a used car. Also, on the economic front it means that more people are not sure about their economic future, and they would rather buy a used car, which would mean paying a lower price. This would mean a lower EMI and/or a lower down-payment. This is again an excellent example of an urban slowdown.
5) At a broader as I had explained in the piece last week, cars and two-wheelers have many forward and backward linkages. When cars and two-wheelers sell well, there is greater demand for steel, rubber, paint, glass, batteries etc. These are the backward linkages. A whole host of sectors do well, when cars and two-wheelers sell well. The vice versa is also true. If this trend remains for a while, all these sectors are going to be negatively impacted.
As far as forward linkages of car sales and two-wheeler sales are concerned, their growth leads to an increase in demand for loans, servicing centres as well as energy consumption. With sales falling, all these sectors are bound to be negatively impacted in some way, in the months to come.
Regards,



Vivek Kaul
Editor, Vivek Kaul Publishing
PS: Now you can follow Vivek Kaul on Social Media and get Vivek's updates on the critical issues affecting the economy and your wallet... as they happen. Follow Vivek on Facebook, Twitter, and Google+.
Vivek Kaul is the Editor of the Diary. He is the author of the Easy Money trilogy. The books were bestsellers on Amazon. His latest book is India's Big Government - The Intrusive State and How It is Hurting Us.
Disclaimer:
The views mentioned above are of the author only. Data and charts, if used, in the article have been sourced from available information and have not been authenticated by any statutory authority. The author and Equitymaster do not claim it to be accurate nor accept any responsibility for the same. The views constitute only the opinions and do not constitute any guidelines or recommendation on any course of action to be followed by the reader. Please read the detailed
Terms of Use
of the web site.
Recent Articles